Mobile phones aren't really mobile phones anymore. Sure, they technically make calls, but by any historical standard, we're all walking around with expensive supercomputers in our pockets. Protecting those investments, especially when it comes to brand new hardware like the iPhone 12 and 12 Pro, is important. iPhone insurance isn't just to protect your phone. You're protecting access to your entire being, in most cases. Your photos, your social connections, your finances, your data.
But finding the best iPhone warranty isn't as simple as signing up for AppleCare+. Depending on how you use or tend to damage your phone, AppleCare+ might not be the most affordable option.
AppleCare+ isn't the best warranty for every iPhone 12 owner
Apple unleashed its latest wave of phones with the introduction of the iPhone 12 and iPhone 12 Pro. These cutting-edge devices feature 5G, brand new A14 Bionic chips, a LiDAR Scanner, pro-quality cameras optimized for low light, and more power than ever before. They also have a brain-meltingly expensive price tag with the iPhone 12 Pro starting at $999 and the 12 starting at $699.
Thankfully every iPhone comes with a limited one-year warranty to cover manufacturer defects—but if you so much as drop your phone, you're on your own. That's why they offer AppleCare+.
iPhones are investments, but when you choose insurance from Apple, your investing has just begun. AppleCare+ insurance is just like every other Apple product: premium-priced and stuck in its ways. No matter what model you purchase, from an iPhone SE to the top of the line iPhone 12 Pro, AppleCare+ sets you back somewhere between $149-199 before you ever get a repair. That's just the cost of signing up.
Actually using AppleCare+ is another matter. AppleCare+ iPhone insurance includes "two instances of accidental damage per year." That doesn't mean they'll just fix your phone twice a year if you accidentally break it. Instead, AppleCare+ users need to pay a deductible each time they damage their iPhone.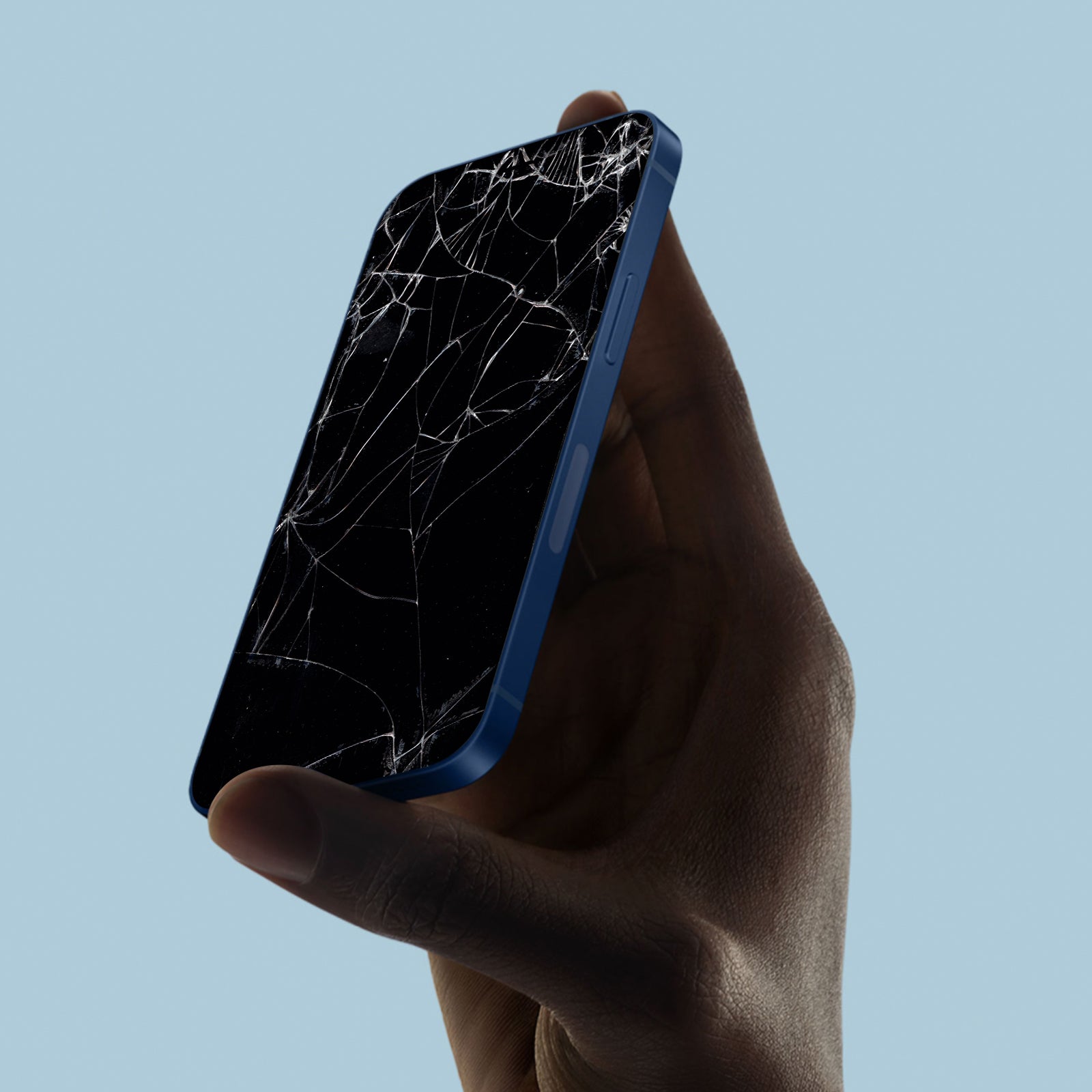 Fixing a cracked screen costs just $29 with AppleCare+. Other damage, say from a spilled drink or a crack that damages the body or internal hardware, is $99 per incident. So getting your iPhone's screen fixed with AppleCare+ costs at minimum $228, including the cost of your insurance and deductible. God forbid you spill a drink on it, then you'll be looking at $299 total, including the cost of AppleCare+ and your deductible, to fix your phone.
Most frustratingly, that cost is pretty much the same no matter what model you have. iPhone SE, iPhone 8, iPhone 12 Pro; it doesn't matter. All are equally precious and expensive to fix with AppleCare+. Fortunately, AppleCare+ isn't the only iPhone insurance game in town anymore.
What makes Upsie iPhone insurance better than AppleCare?
Upsie is a direct-to-consumer warranty alternative for consumers who are sick of being nickel and dimed by Apple. And don't even get us started on big-box retailer's warranty programs, which use consumer anxiety to mark up prices as high as 900% to accommodate their own profit margins. Upsie set out to create insurance plans that are simple to understand, affordable, and useful. Here's what sets Upsie apart.
1) Unlimited repairs up to the purchase value of your phone even if there isn't a Genius Bar nearby
AppleCare+ isn't just expensive, it's limited. Each year AppleCare+ covers just two accidents, whether it's something minor like a cracked screen or a major hardware issue. Upsie offers device coverage, not "two accidents a year." If your iPhone costs $999 and you have two $150 repairs, your Upsie insurance will still cover the remaining $699 value of your policy. You just pay the $75 deductible for each instance. If you break your screen five times a year, Upsie doesn't drop your coverage.
Meanwhile with AppleCare+ after two screen repairs, you lose your AppleCare+ coverage for any other incidents that year. God forbid you break your screen a third time. Out of warranty screen repairs for an iPhone 11 Pro Max are $329 from Apple.
Once you file a report with Upsie, they'll connect you with a local certified repair shop, which often fixes your phone the same day you drop it off. You can even request repairs go through your local Genius Bar. Just because Apple is too expensive doesn't mean they don't have great repair techs.
Don't live near a Genius Bar or a certified repair tech? Upsie lets you ship your device out to be repaired via free 2-day shipping. As soon as the repair shop gets your device they'll start working on it within 24 hours. If technicians deem your device unrepairable, Upsie will replace your phone or pay you the replacement value left on your plan.
If you're prone to oopsies, Upsie is a blessing.
2) Upsie iPhone insurance plans cost less and have lower deductibles than AppleCare+
Upsie plans are, on average, $70 to $43 cheaper than comparable AppleCare+ plans. Your affordable Upsie iPhone insurance plan covers cracked screens, liquid damage, battery failure, powerful connector failure, touch screen failure, camera failure, headphone jack failure, hardware failure, Wi-Fi failure, Bluetooth failure, and any other reasonable failure that might befall your iOS device.

When it comes to AppleCare+ deductibles, anything outside of a basic screen repair costs $99. Not only are you paying a premium for the cost of your AppleCare+ insurance plan, but you pay a premium for repairs as well. Even with those increased costs, AppleCare+ cuts you off after two accidents in one year. You can see the difference between AppleCare+ and Upsie plans for yourself below.
3) Insure your device in your own time frame
Buying a smartphone is an investment, one that requires an expensive payment upfront. Not everyone has the time or money to immediately afford an insurance plan. Upsie doesn't make you rush to insure your device. AppleCare requires you to purchase a plan within 60 days of buying your new phone. Upsie insurance plans on the other hand can be bought up to 120 days after your purchase, provided you can prove your phone hasn't already been eaten by dogs. This extra layaway when signing up is yet another way Upsie tailors its experience to the lives of users rather than the whims of business.
Is Upsie right for me?
Don't take our word for it. Before making a major purchase like iPhone insurance you should do some research yourself. Compare Upsie's iPhone insurance plan to see just how much your service will cost using their product calculator. iPhones are already expensive. Don't let Apple take more out of your pockets than you need.
The Daily Dot receives payment for sponsored content. Interested in promoting your brand or product? Email us at bazaar@dailydot.com to learn more.