Instagram is winning at its favorite sneaky game yet again—cloning Snapchat's Story features verbatim and making them way more popular in a very short period of time.
Though we may have been quick to denounce the Facebook-owned app's addition of Stories back in August of last year, Instagram announced that its Stories feature recently hit 200 million users per day. The app as a whole—Stories feature aside—averages about 600 million users per day. This surpasses all of Snapchat's reported 160 million users per day, a daily quota that's been slowly dropping since the tail end of 2016.
Instagram is also unveiling several new features already in Snapchat's repertoire, like a Geostickers feature that lets you update your location with stickers customized for each place. There's also a new selfie sticker addition that turns your face into its own emoji of sorts that can be copied and pasted onto photos and videos.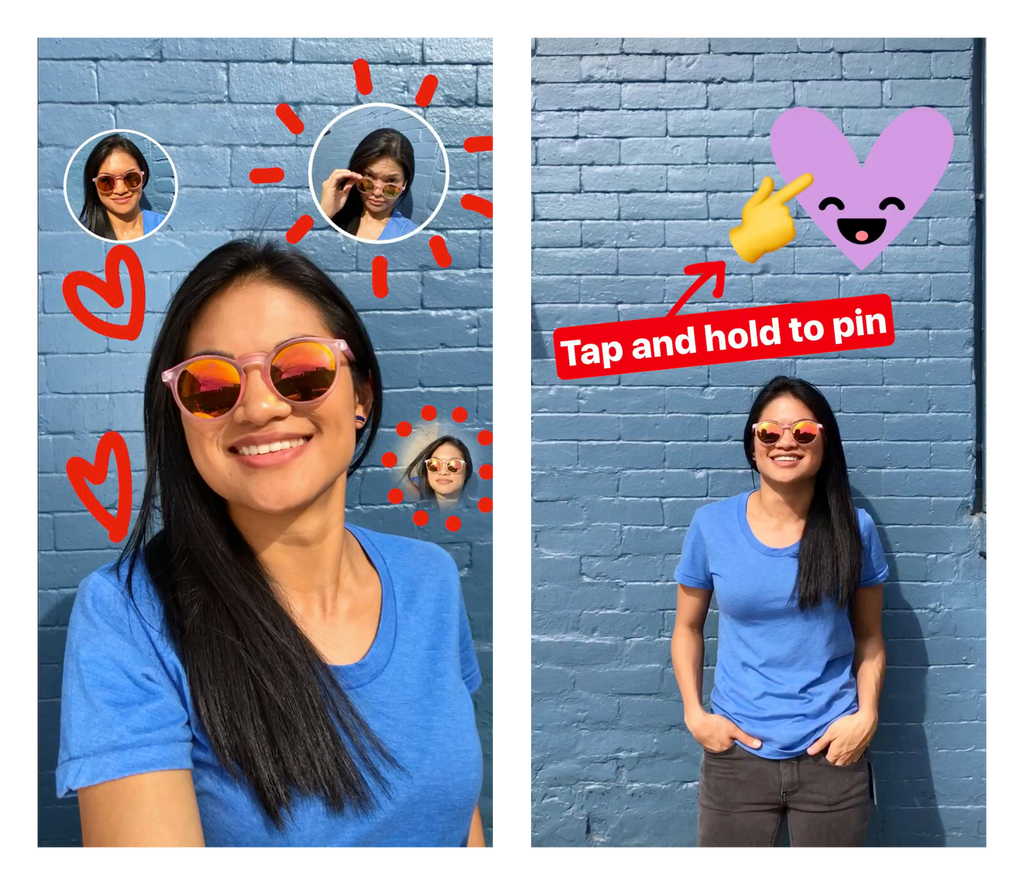 In other words, Snapchat, the most popular girl in school, wore flip-flops and army pants, so Instagram bought flip-flops and army pants. Then everyone realized how, like, cool Instagram looked. Has Instagram always been this cool? Does Instagram have a date to the prom yet? Whatever. Anyway.
Facebook also recently hopped on the trend, adding a Stories feature to its iOS and Android apps as well as a Facebook Day feature to the Facebook Messenger app. Messaging app WhatsApp followed suit with a temporary "Status" update that functions just like a Snapchat Story.
This is impressive growth for Instagram at a time when Snapchat is trying to increase its user base despite a decline in stock value. And Facebook, Instagram's parent company, is smart to tap into the appeal of content that's only viewable for 24 hours at a time. The longtime draw of Snapchat, after all, is ephemeral "disappearing" content that encourages users to share more frequently and with much more unfiltered expression.
Instagram may not be the best when it comes to originality, but that doesn't mean its user footprint is likely to drop anytime soon. Besides, it doesn't matter who copies who as long as the internet swoops in to post every mundane aspect of its day to every new "story" platform possible.
https://twitter.com/NetflixUK/status/849663607419940864?ref_src=twsrc%5Etfw&ref_url=http%3A%2F%2Fwww.dailydot.com%2Funclick%2Fwill-now-have-stories-meme%2F