Instagram revoked the verified status of left-wing Venezuelan dictator Nicolás Maduro on Wednesday while promptly awarding verified status to opposition leader Juan Guaidó, Venezuelan newspaper El Nacional reports.

However, an Instagram spokesperson disputed that assertion, saying Maduro had never been verified.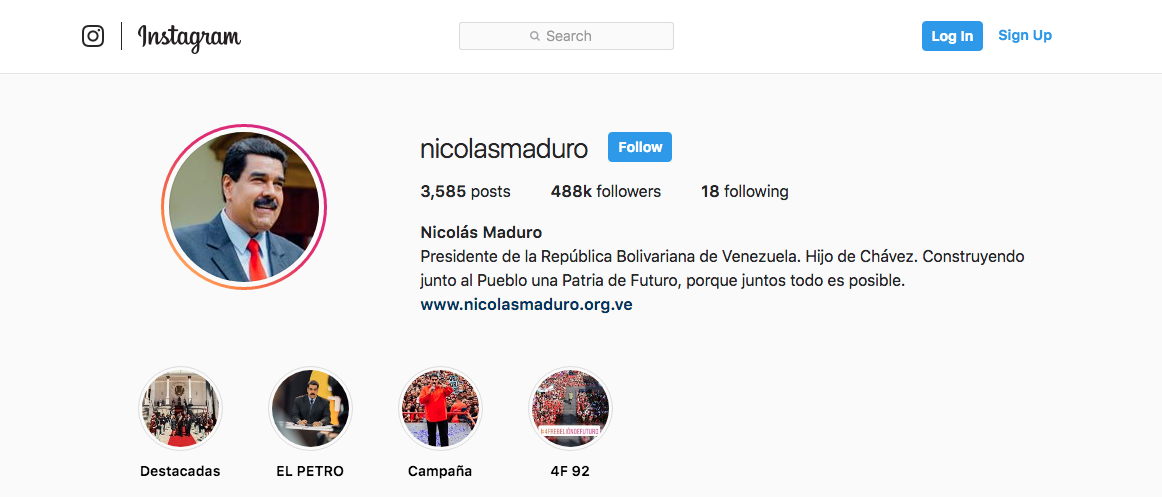 The move comes amid widespread protests demanding Maduro's resignation and as Guaidó, head of the national assembly, declared himself the interim president.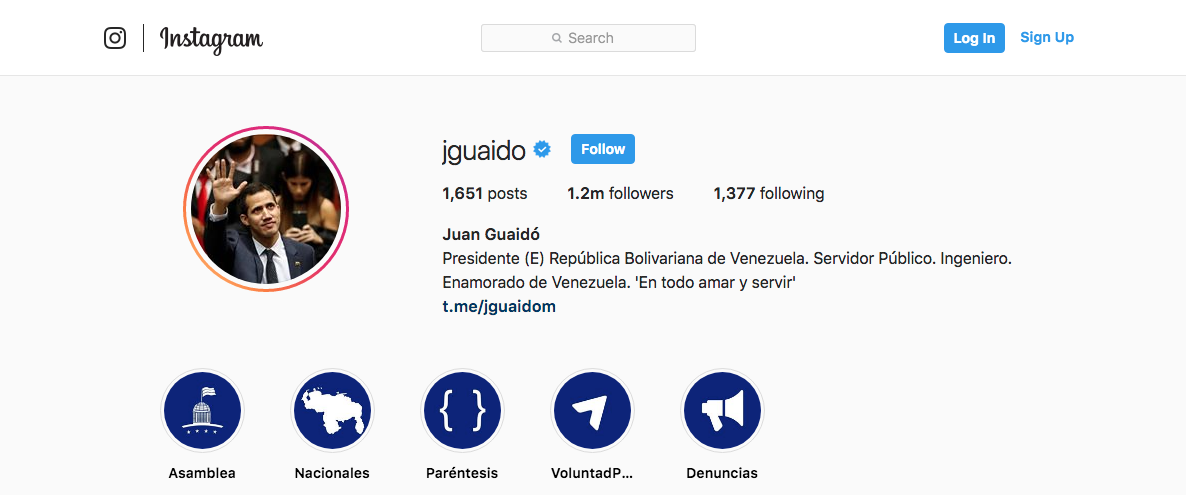 Maduro has overseen the country's dramatic economic collapse and an increase in authoritarian power. The oil-rich nation's currency was rendered worthless due to hyperinflation as millions fled into neighboring countries over food and medicine shortages.
Guaidó's decision was supported widely by governments in the U.S., Canada, Colombia, Argentina, and Brazil. In response, Maduro told his supporters to "resist at all costs."
President Donald Trump announced Wednesday morning that he no longer recognized Maduro as Venezuela's president. The declaration sparked retaliation from Maduro, who gave U.S. diplomats 72 hours to leave the country.
The social media platform is yet to clarify why it revoked Maduro's status, but the Daily Dot has reached out for comment.
Update 7:24am CT, Jan. 24: An Instagram spokesperson told the Daily Dot that Maduro had never been verified by the platform.
"Nicolás Maduro was not verified on Instagram, and we did not remove verification from his account. Juan Guaidó was verified on Instagram in November 2018."
H/T El Nacional