Strong captions and great hashtags are key to making your Instagram posts more successful. Sometimes, even the most clever among us struggle with Instagram caption ideas, though. Even if you have aced the visuals, words also matter, and there are a handful of apps that can help. With ad-supported versions for both iOS and Android devices, have a look at our list for future #Instasuccess.
Here are five apps to help you come up with clever Instagram caption ideas, as well as help you choose hashtags.
1) Capshun 
Capshun gives you quotes, phrases, and amusing one-liners to as potential Instagram caption ideas. Once you fire up the app, you can choose a mood category. Examples include "Savage," "Puns," and "Funny."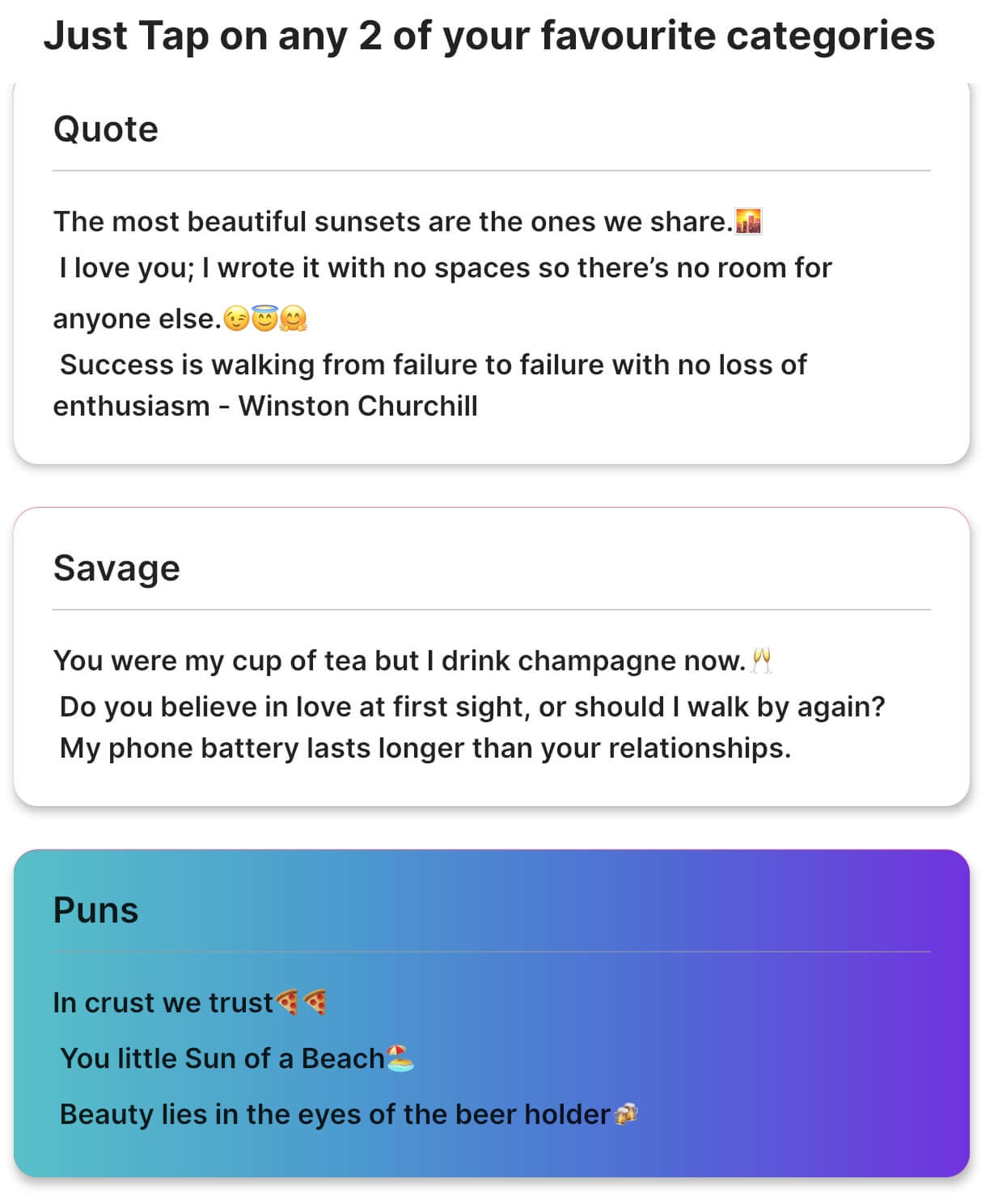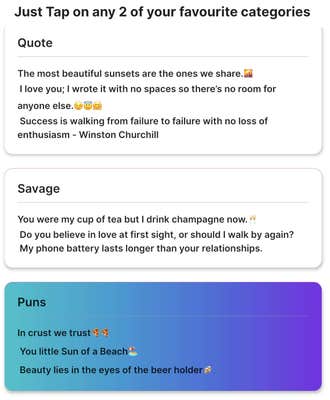 Tap on the categories you're interested in, then choose an image from your phone's gallery, or take one from the app directly.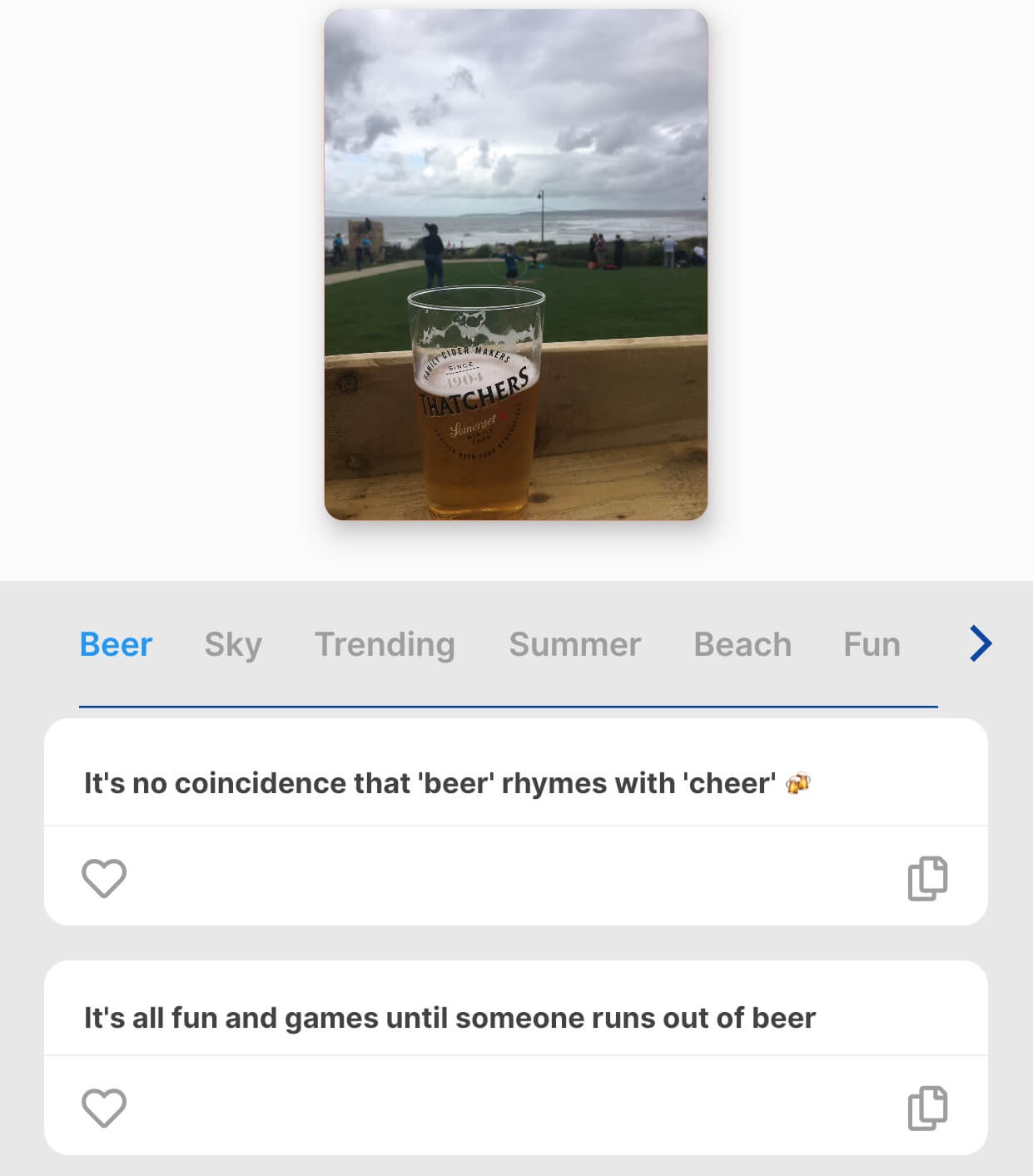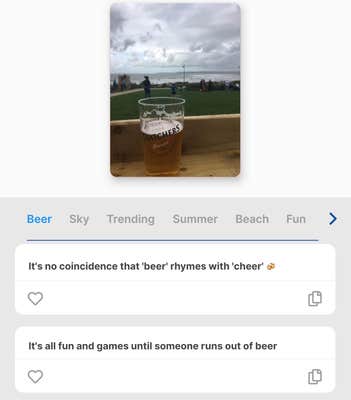 Capshun analyzes the image to find relevant Instagram caption ideas. As you can see from the example above, the app gives you relevant content based on what it "sees" in the image you've chosen. Simply tap on the different tabs to choose the wording you're happy with, select it, and then share directly to Instagram or save to your clipboard and open Instagram to paste it manually.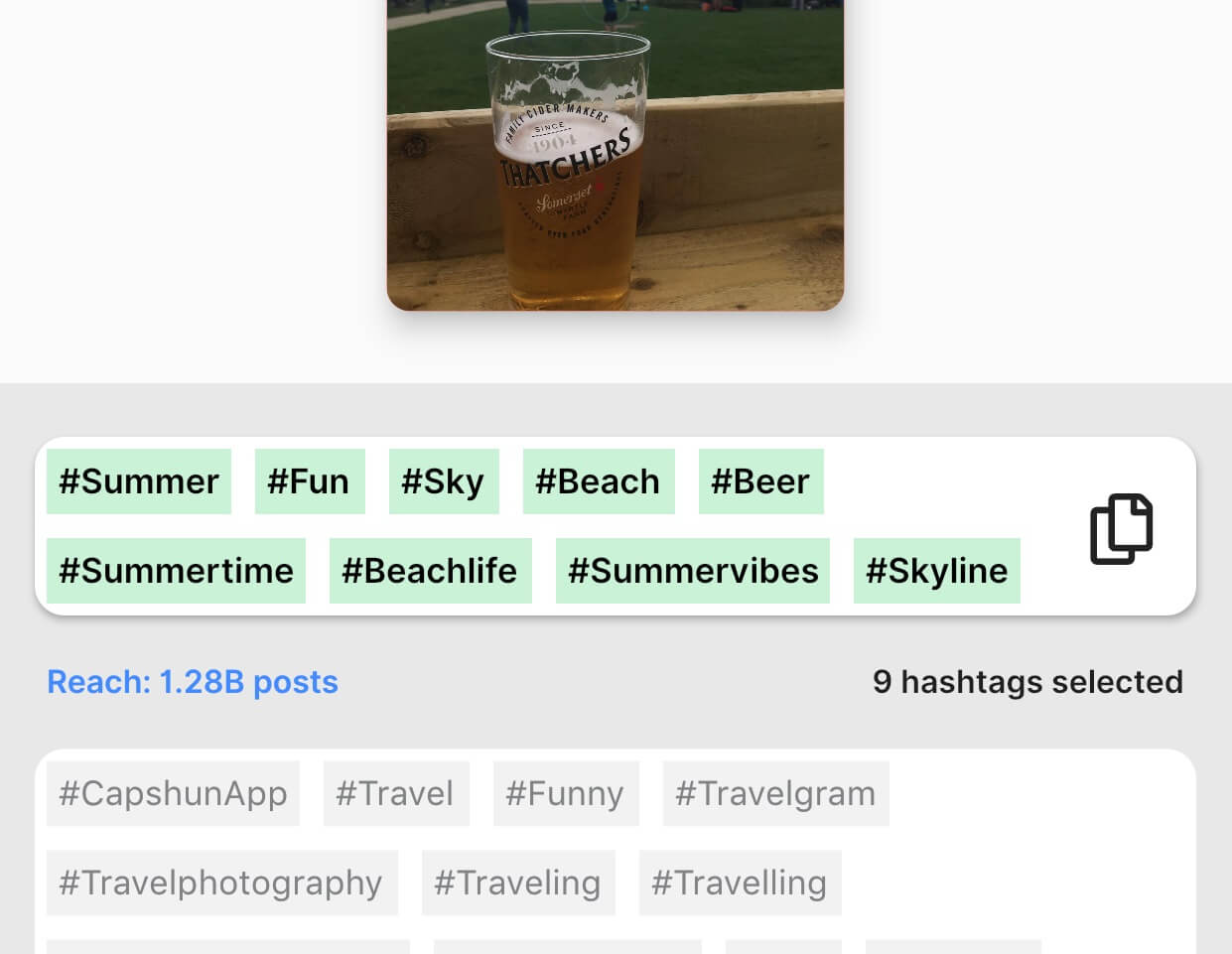 There's also a hashtag icon at bottom of the Capshun screen; click on this to see automatically generated hashtags that suit your pic. You can select and copy these in the same way.
2) Hashto 
If you've already got the perfect Instagram caption idea but need hashtag help, download Hashto. Perfect for when you can't be bothered to type a long list of hashtags, Hashto has got you covered — really quite extensively — for most topics. Whatever the content of your photo, it's easy to browse Hashto's tag collection to find corresponding hashtags.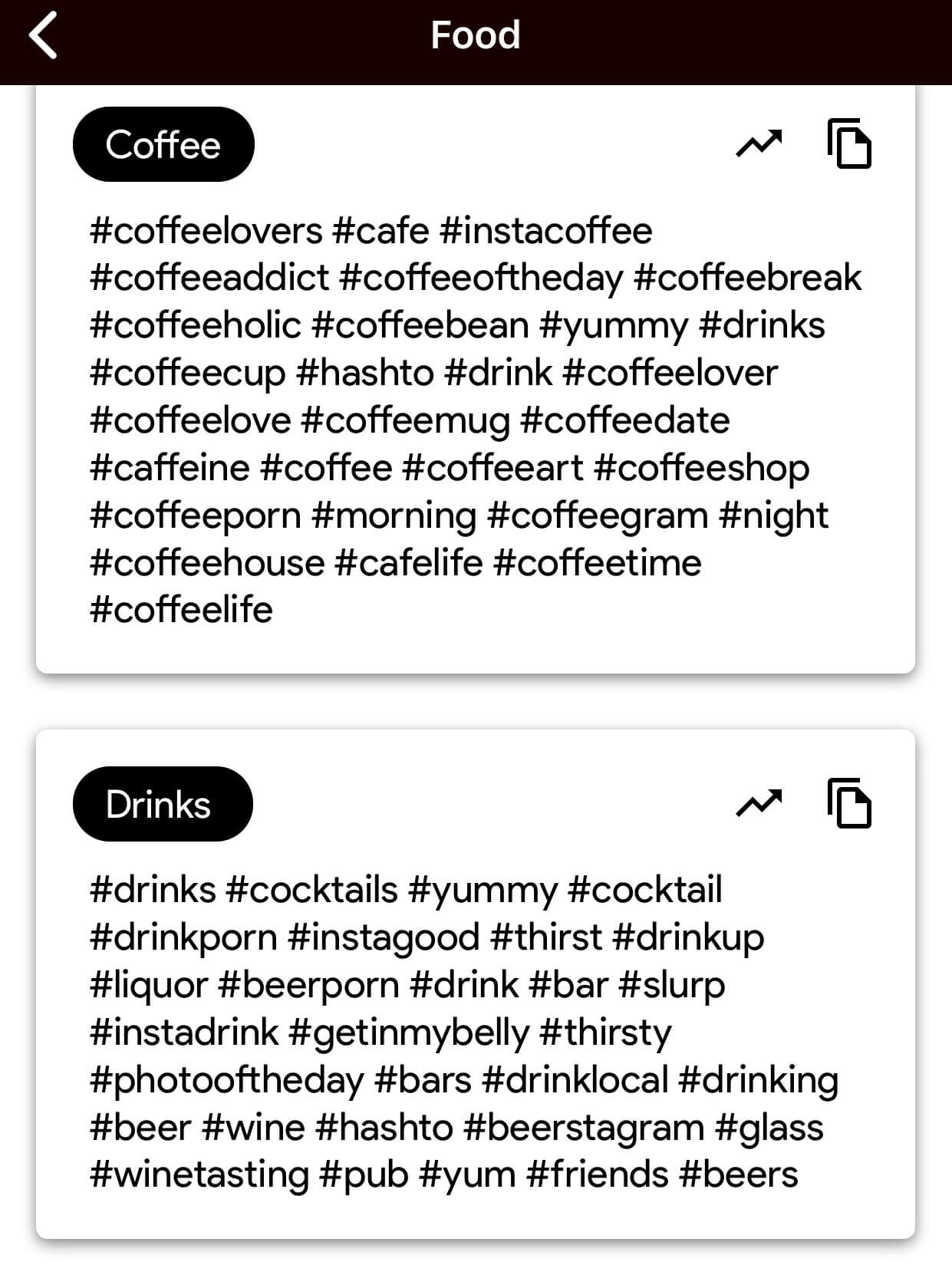 This app usefully highlights trending hashtags so you can jump on a zeitgeisty wave to try and make your Instagram posts go viral.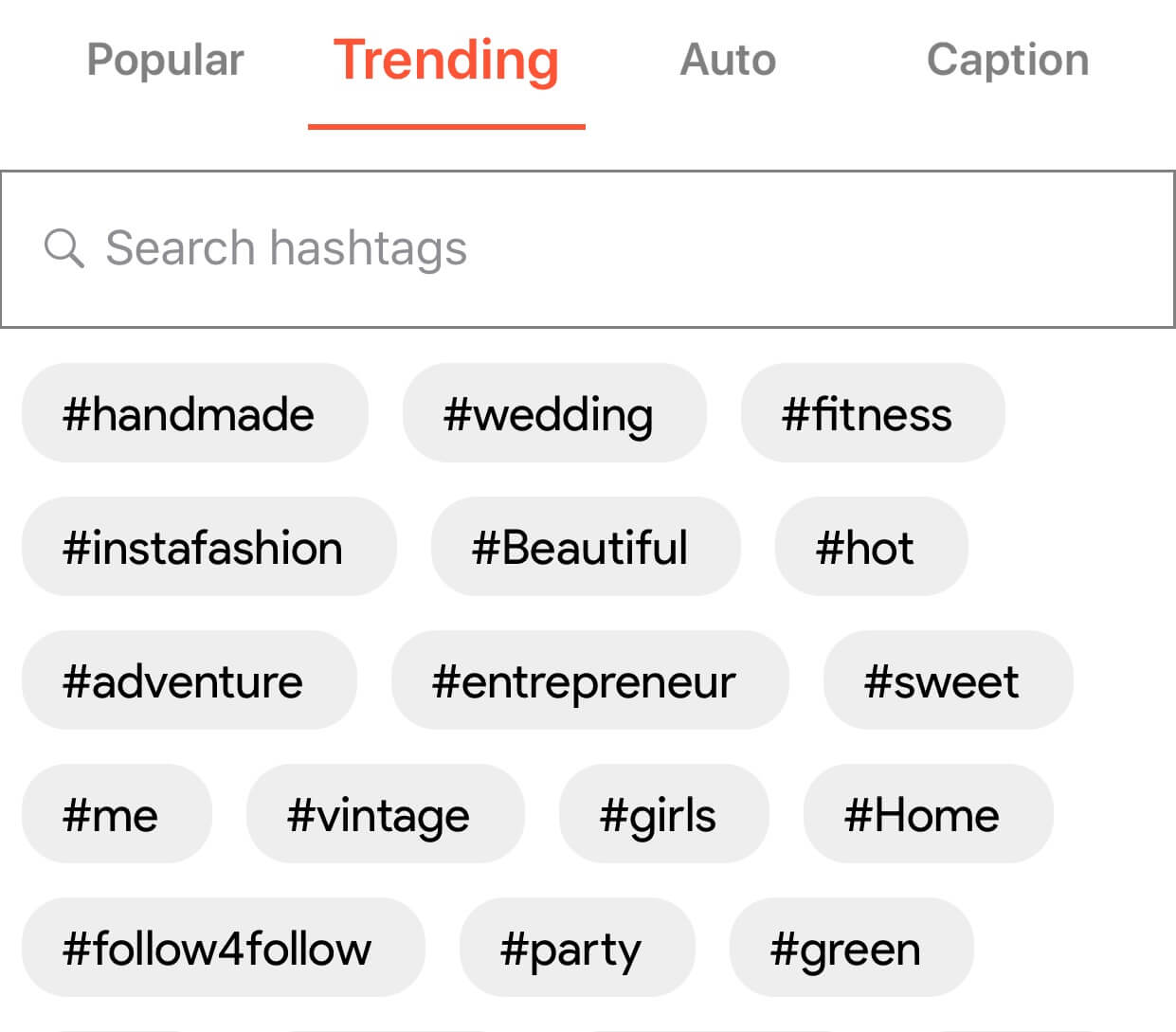 There's also an "Auto" option where Hashto will analyze your image and automatically generate suitable hashtags. The "Caption" tab which will give offer Instagram caption ideas including sayings, quotes, and phrases, which are organized by category.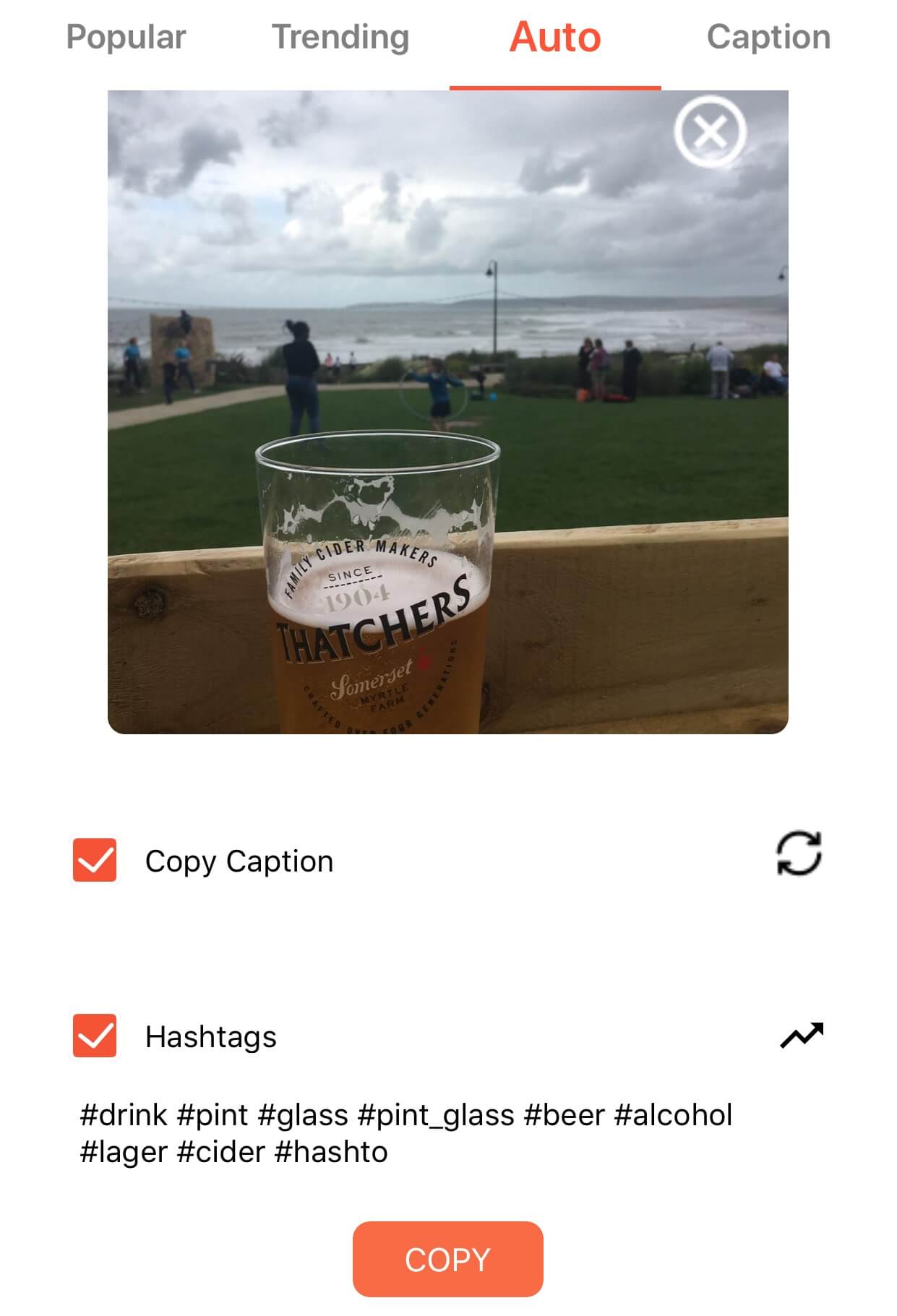 3) Issa Caption 
Issa Caption works a little differently: It matches your image with music lyrics from popular artists.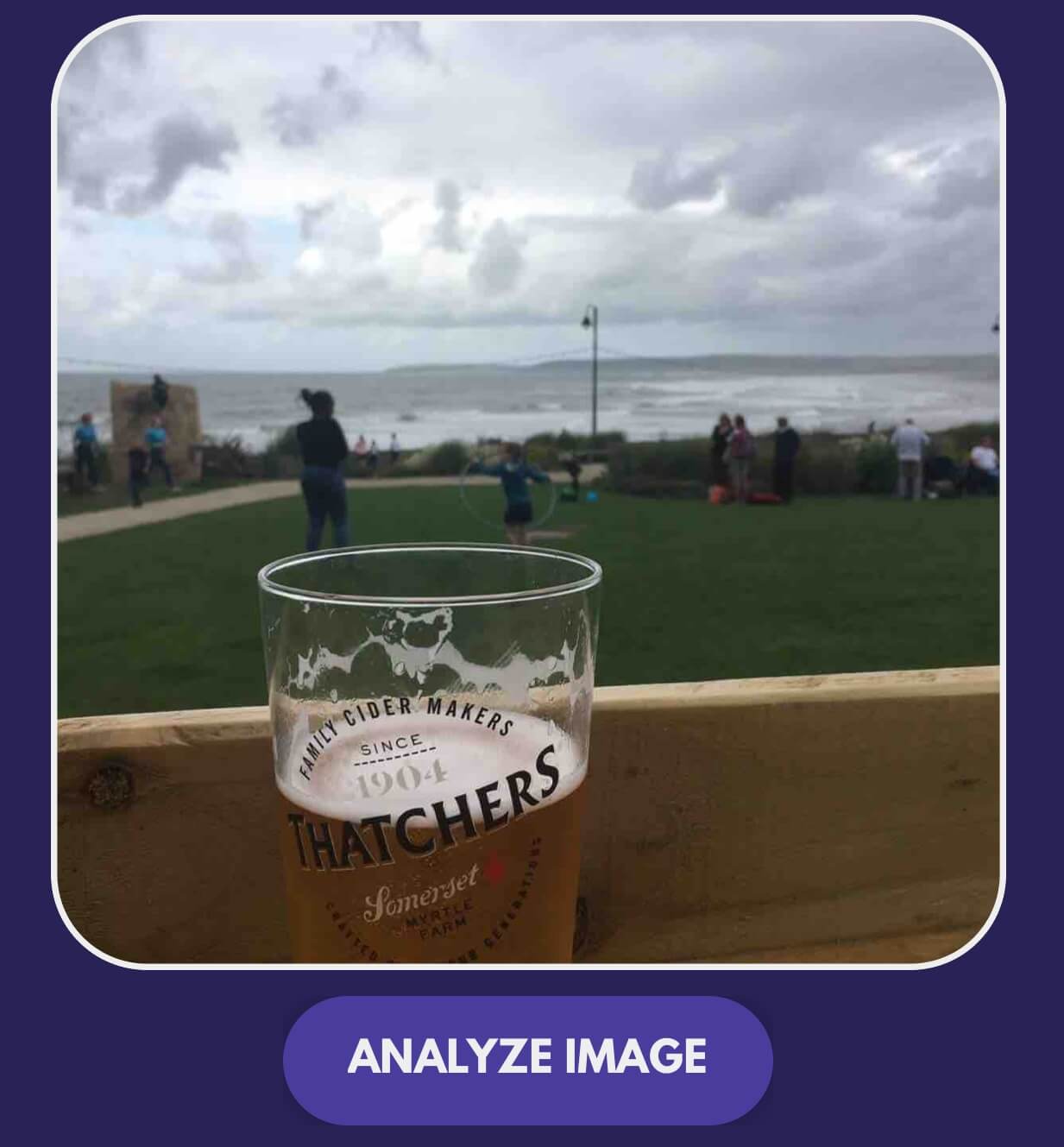 The app simply analyzes your pics and generates a selection of relevant lyric quotes. You then copy your Instagram caption idea of your choosing to the clipboard and head to Instagram where you can paste it on your post.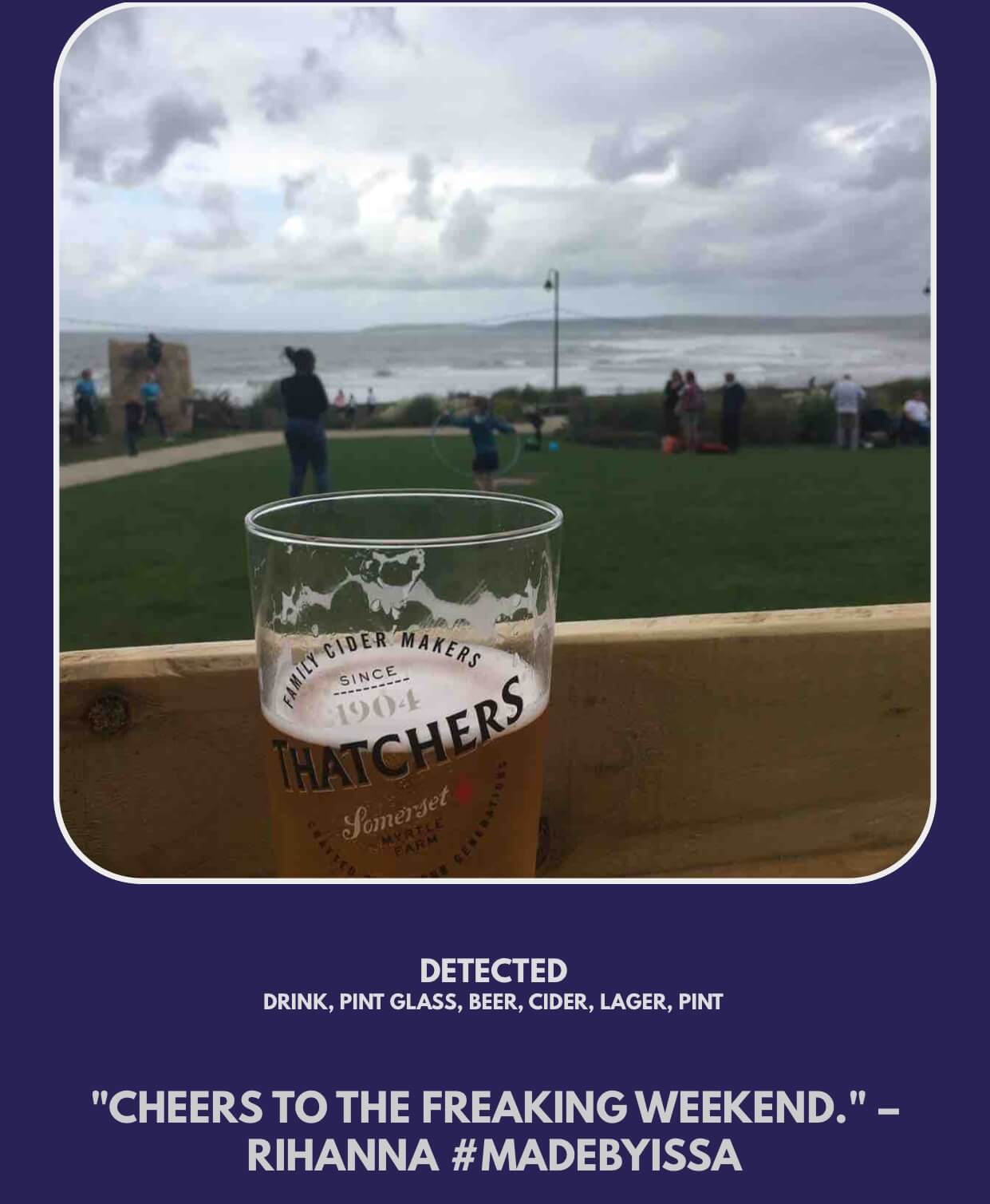 4) Leetags – Hashtags Generator 
Leetags lets you view the most popular Instagram hashtags, or search by keyword.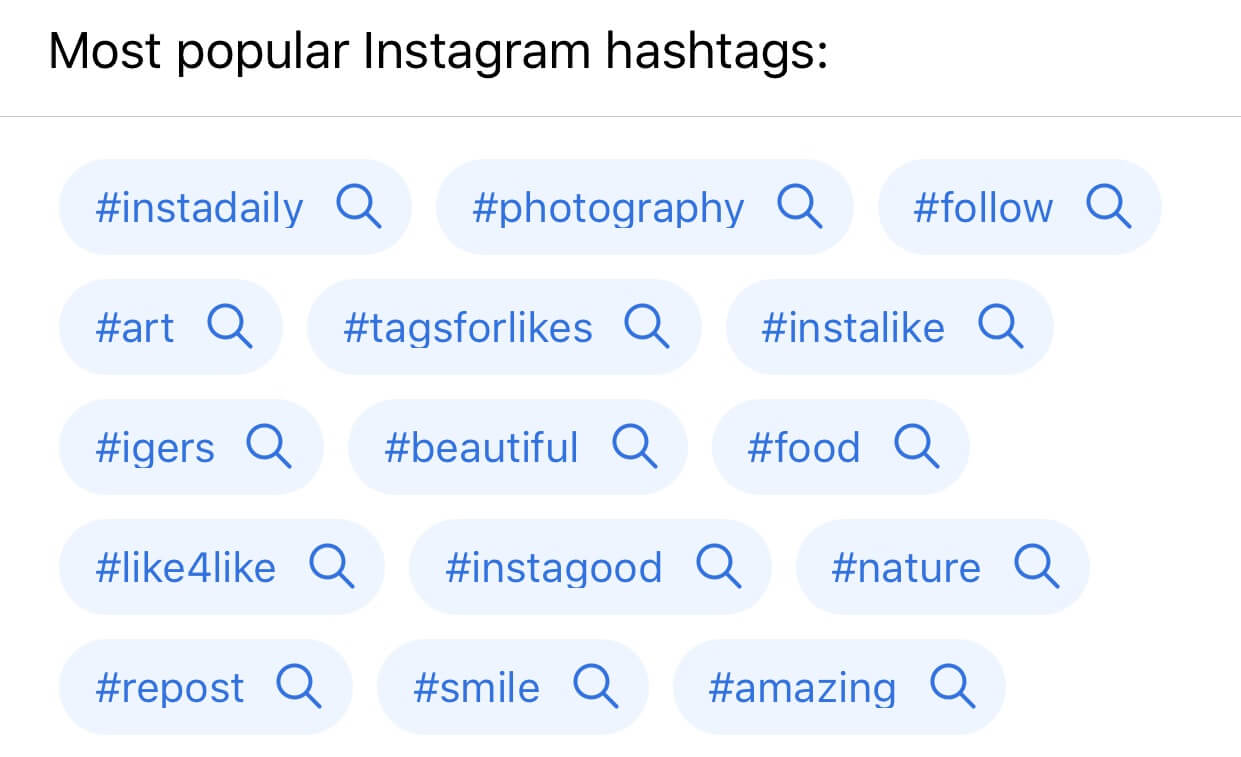 It also offers the ability to search by category.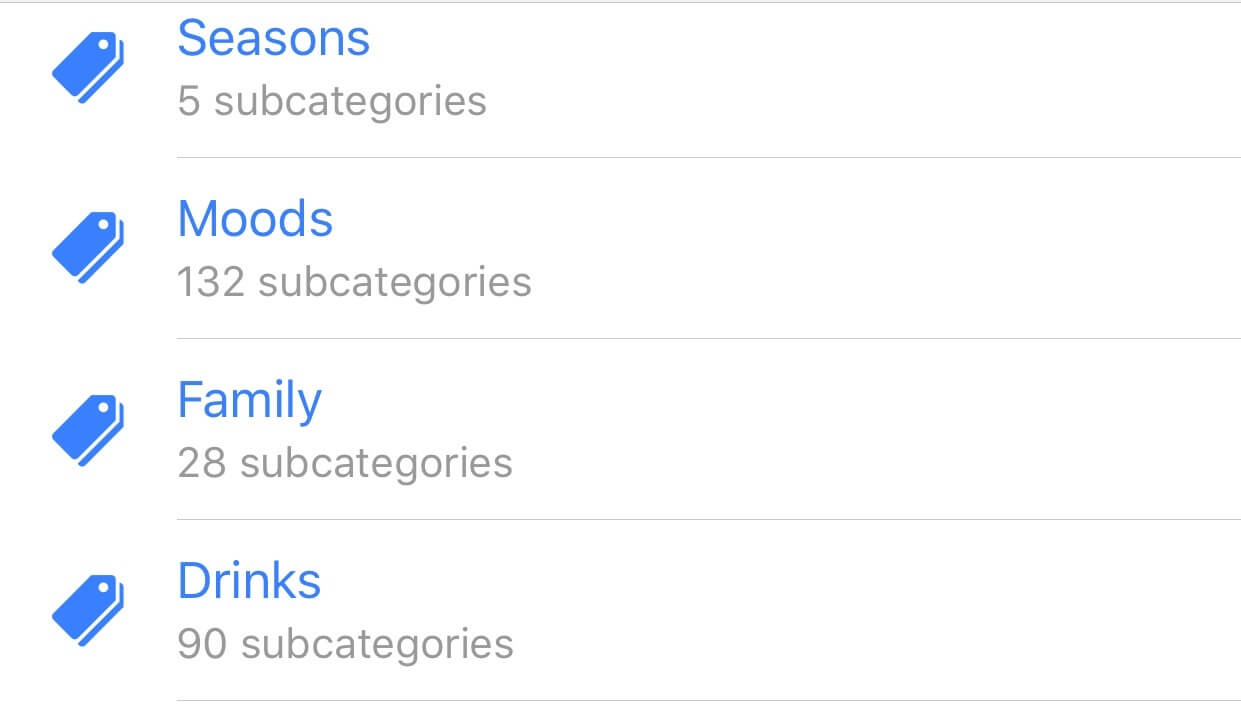 When you've carried out a keyword search, Leetags shows you how popular each hashtag result is and how many Instagram posts contain that hashtag. This is particularly useful for anyone looking to do a little strategic research; it can help you really drill down on what hashtags are best for your post.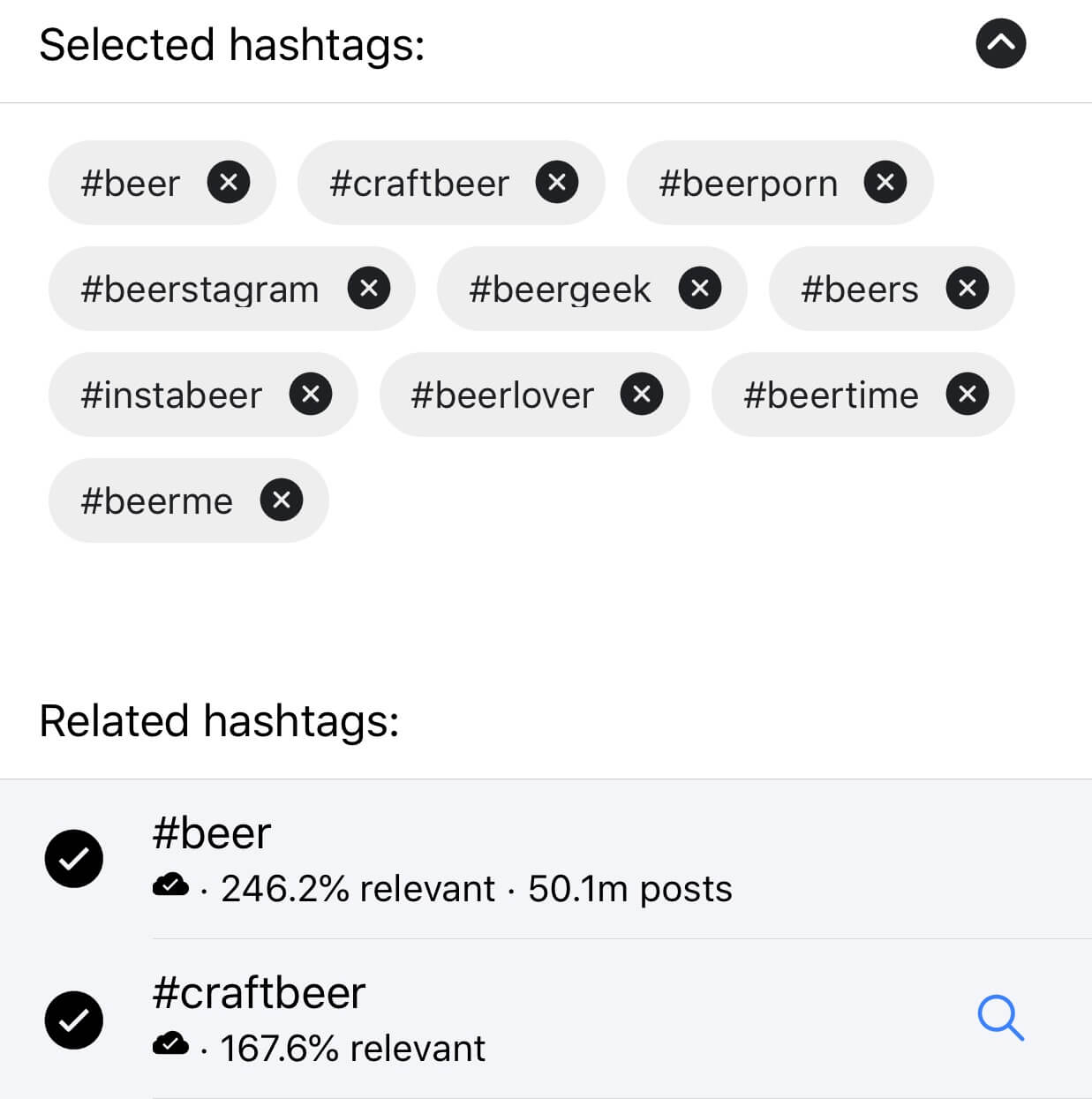 Once you've made your selection,  you simply copy them to your clipboard, then go to Instagram to use them.
5) Tagomatic 
This is a really clean option for anyone looking for a fast and effective hashtag generator.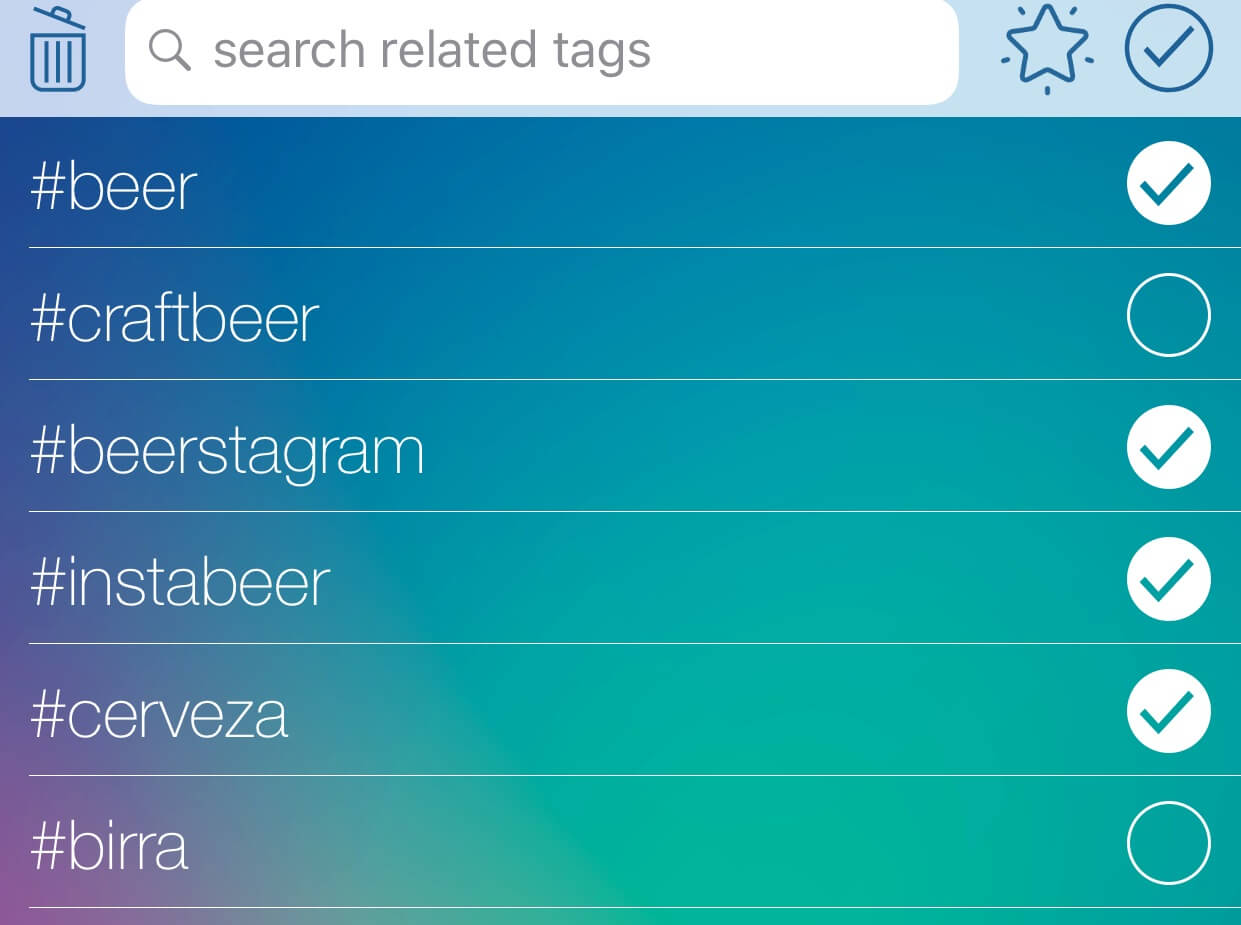 You just enter one relevant word or term, then the Tagomatic app generates a list of hashtags that relate to what you've looked up. Browse the list and tick the checkbox to select the ones you want to use, which will copy them to your clipboard. Head to Instagram and paste away.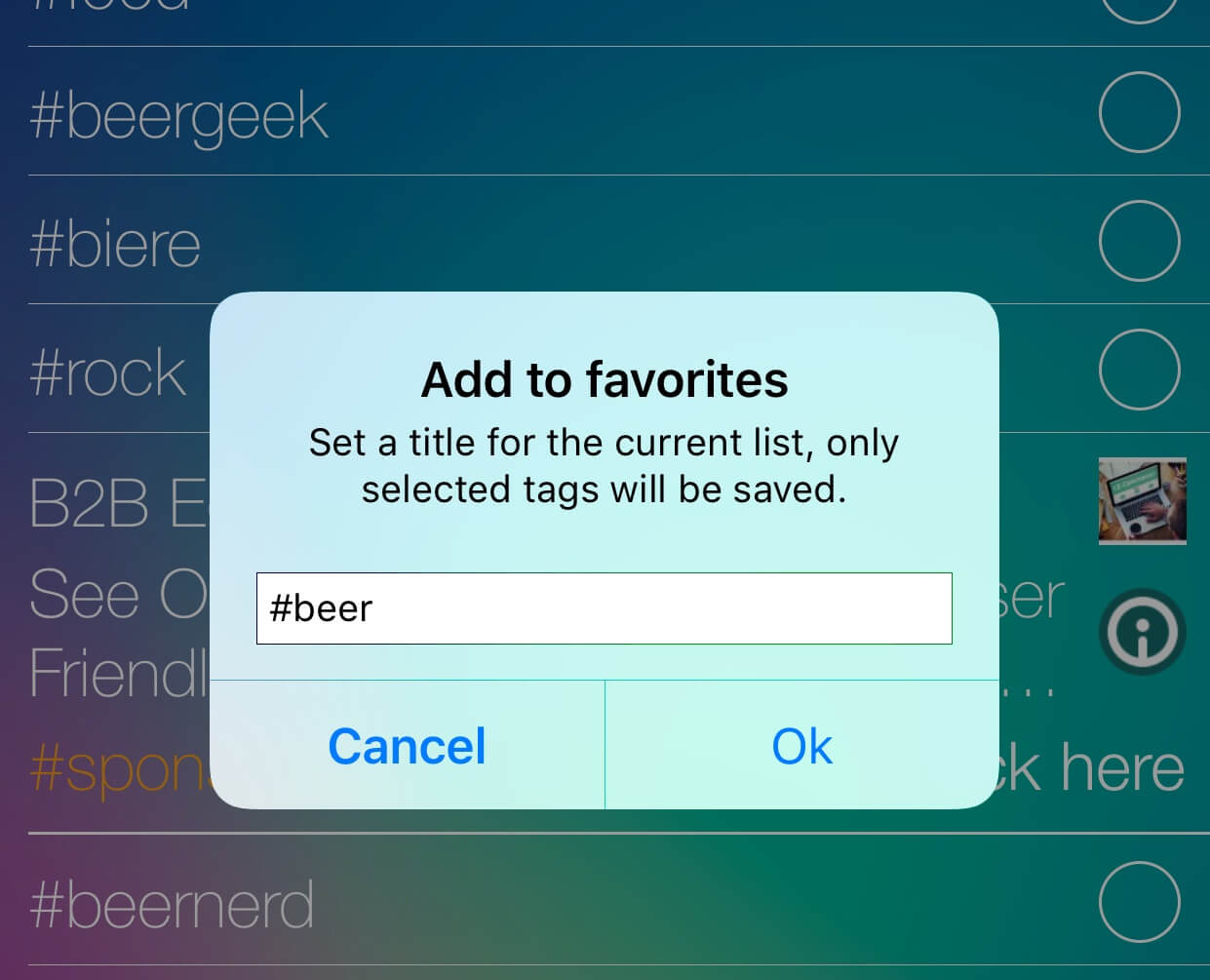 Useful for anyone who uses the same hashtags often, Tagomatic offers the ability to save hashtags to favorites. Now you're ready to brainstorm Instagram caption ideas and choose the best hashtags!
READ MORE: