Update 4:07am CT: Twitter has responded to The Daily Dot, saying that an age discrepancy was why the account had been suspended.
Per a Twitter spokesperson: "Twitter requires people using the service to be 13 years of age or older. If an account's birthdate is changed to a day/month/year prior to that and our systems identify content posted by the account before they were 13 years old, they will be locked out of the account. The account has been reinstated."
The original post appears below.
Many wanted, even demanded, that ICE (U.S. Immigration and Customs Enforcement) be abolished. It looks as though we could be one step closer to that reality: the controversial governmental agency's Twitter account is gone.
There's been no announcement or briefing on why its Twitter account has been deleted or if there has been a hack. The website remains intact. Its Facebook and Instagram pages are also still up, though no new posts have appeared on either since September.
This unusual action, though not tied to it, is an apt metaphor for a recent agenda announcement by President-elect's Joe Biden's team. Per a CBS News report, "the incoming Democratic administration is also expected to start undoing President Trump's immigration plan in short order."
The actions would include the restoration of DACA, the Obama-era program "that shields 640,000 undocumented immigrants who were brought to the U.S. as children from deportation, halting Mr. Trump's unsuccessful efforts to end it." Biden also intends to cancel Trump's travel and immigration restrictions on 13 African and predominantly Muslim countries.
Moreover, Biden aims to begin a 100-day freeze on deportations while the incoming administration publishes guidance restricting who can be arrested by ICE agents, going away from Trump's direction.
A source told CBS News that new guidance would be designed "to curb so-called 'collateral arrests,' which are apprehensions of immigrants who are not the target of ICE operations but are nevertheless taken into custody because they are in the country without legal status."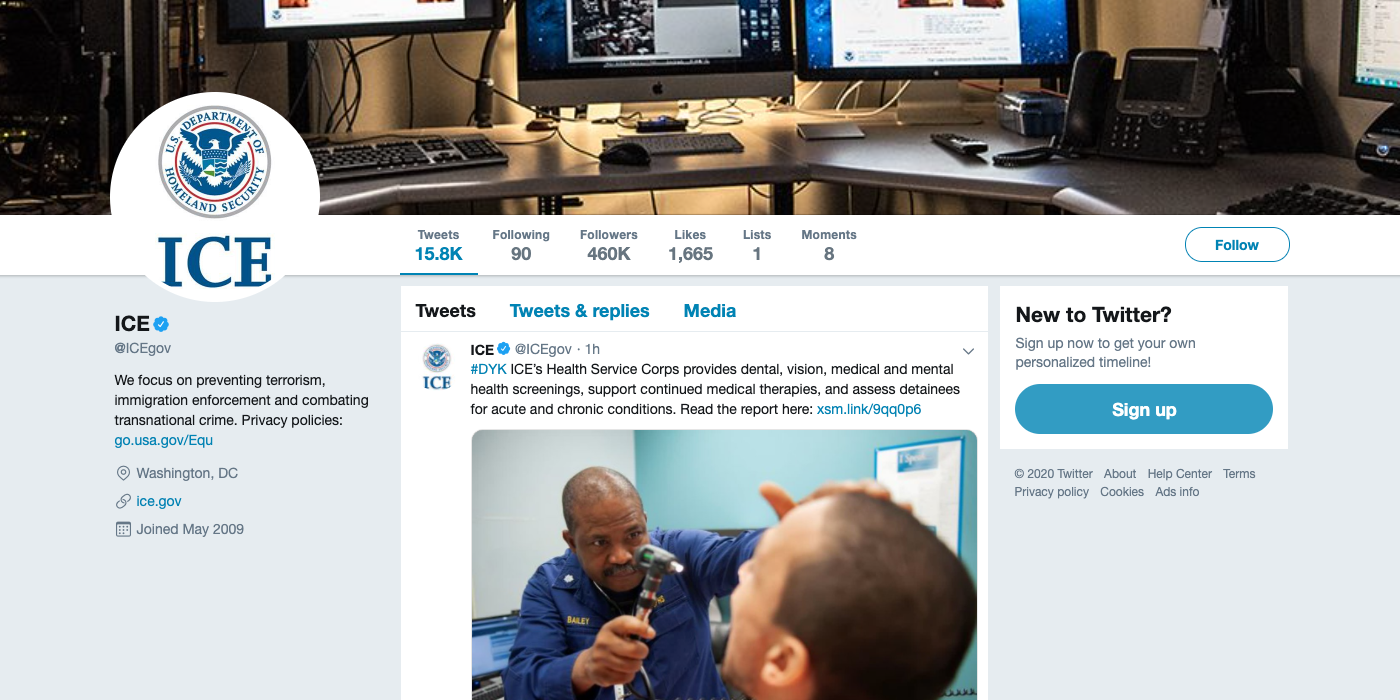 Other ICE-related Twitter accounts are still up and running, including the Spanish-language edition.
Twitter did not respond to a request for comment.
---
Today's top stories