For once, the law appears to be throwing the little guy a bone. Yesterday, the president signed a bill into law that again makes it legal to unlock your phone and free it from your mobile carrier overlord. 
As we wrote previously: "The bill essentially revives a rule that the Library of Congress issued in 2010 but did not renew in 2012 exempting phone unlocking from the provisions of the Digital Millennium Copyright Act of 1998."
There are a handful of reasons you might want to unlock your phone, though if your first interest is some nebulous idea of freedom from The Man, you might want to hold off.
Instances in which unlocking a phone is useful:
You want a pre-paid plan, not a traditional carrier plan. 
Your contract is up (or void) and you want to hop to a different carrier. 
You need to travel internationally. 
You want to sell your phone on eBay and get a little more cash for it. 
​If any of these are true, then there are things you should know: 
1) Make sure your phone isn't already unlocked.
Some phones come factory unlocked, which means they're already unlocked straight out of the box. If you bought your phone at an unsubsidized price, odds are it might be unlocked. If you're not sure, you can contact your wireless carrier and ask.
2) Buy an unlocked phone.
Unlocked phones are in style, thanks largely to Google's push with its Nexus line of devices. The Google Play device store stocks some solid unlocked options like its own Nexus 5, as well as the HTC One (M8), and the Moto G. You can now buy an unlocked iPhone 5S through Apple itself, starting at $649.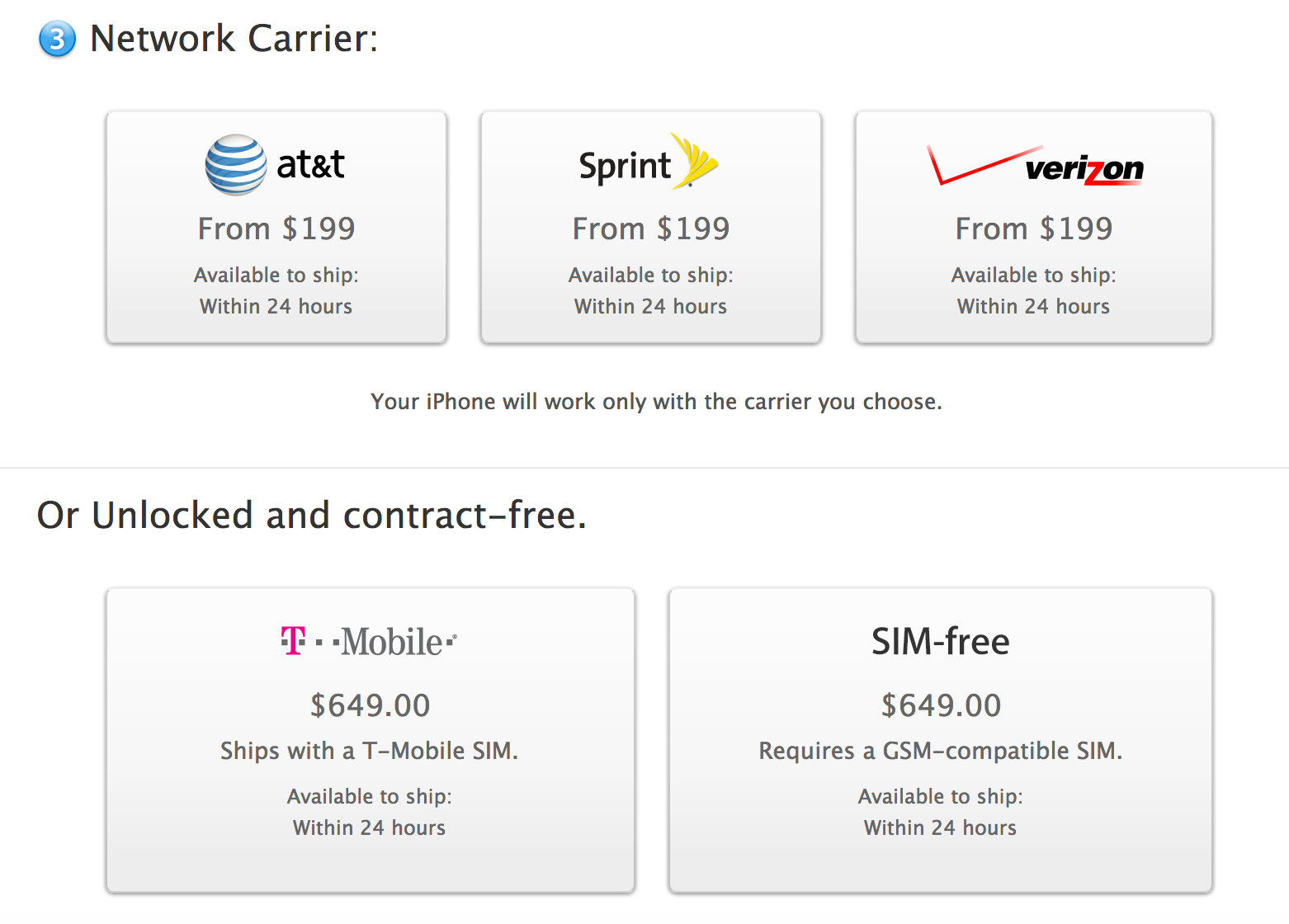 3) If you want to switch carriers, hold your horses.
You've probably noticed that some phones have a SIM card and some don't. T-Mobile and AT&T both run on GSM networks, which use SIM cards. Verizon and Sprint run on a kind of network called CDMA, which didn't traditionally use SIM cards. These days, Verizon's 4G LTE devices sport SIM cards too, but network cross compatibility can require a bit of trial and error, depending on the device.
If you know your phone is unlocked and you're switching between T-Mobile and AT&T or any other GSM carrier, it's as simple as swapping the SIM card. Depending on what network bands your phone supports, you might even be able to switch from a CDMA carrier like Sprint or Verizon to a GSM carrier like T-Mobile once your phone is unlocked. T-Mobile is more than happy to tell you how to do it. 
4) Ask your carrier to unlock it.
If your contract is in good standing and you're not chained to a subsidized device, unlocking your phone can be as easy as calling your carrier. Apple offers a handy chart showing which carriers support unlocking and all four major carriers do, though you'll have to go through a different process depending on how you handle it.
Once your request is approved, your carrier will send you an unlock code that sets your phone free once and for all. Be sure to tell your carrier that you're going on a trip abroad or a similarly airtight excuse so they don't worry that you're jumping ship and start hassling you about it.
5) Get sketchy.
If you've encountered resistance from your carrier or you'd just rather avoid talking to them at all, there are other ways to unlock a phone. Some websites, like Releasemycode.com, offer to do this, circumventing carrier restrictions. Another option is to check Yelp or ask around for local, third-party phone repair shops (they still exist, miraculously). Unlocking through a carrier will be free, but this way will cost you. Shop around, get quotes, and set your phone free (again). 
Image via Robert S. Donovan/Flickr (CC BY 2.0)