How does Kickstarter work? If you have a great idea for an invention or project but lack the financial resources to get your project off the ground, it just might help you. You can try entering the bold new world of crowdfunding, where creative people turn to friends, family, and strangers on the internet to provide an initial investment. Kickstarter is the crowdsourcing website everyone knows best––and here's why.
Kickstarter users have pledged more than $3 billion to different projects since 2009. If you've got a project people want, there's plenty of more to be found in the Kickstarter mines. But first, you're going to need to know the basics of Kickstarter. Here's a crash course in crowdfunding and a Kickstarter FAQ that's sure to answer your questions, whether you're looking to invest in a project or to start selling your dream.
How does Kickstarter work?
When you make a Kickstarter campaign, you have complete control over how your product campaign goes. Many projects spend weeks developing the materials for their product pages: shooting high-quality videos, building prototypes, and thinking up creative rewards for backers.
Each Kickstarter project sets its own funding goal and deadline, offering rewards in exchange for pledges. These rewards can be anything from a "thank you" tweet to a copy of the final product or a trip to meet the production crew. It's best to offer a broad range of rewards. Someone might not want to buy your $200 solar powered water cooler, but maybe they like the idea enough to give you $1 to further your dream.
Projects are successful when they reach their goal. However, they can also exceed their goals. Funding is all-or-nothing on Kickstarter. That's the trade off for its massive user base.
Kickstarter fees
How does Kickstarter work when it comes to fees? It takes five percent of all funds collected for your project. Stripe, its third-party payment partner, also takes 3-5 percent in processing fees. Make sure to factor in that 8 percent when planning your funding goals.
READ MORE:
Kickstarter rules
Kickstarter is only for creative projects, so in the end, you have to make something specific. Art, comics, a music video, movie, food, journalism, an album, photography, a theater production: Your Kickstarter project needs to have a point where you can say "here it is!" and deliver a final product. That means you can't fund a medical bill or your next trip to the grocery store.
How does Kickstarter work well and net you a good response? First off, your project needs to be honest. If you're selling a gadget that purports to allow people to breathe underwater for 45 minutes, Kickstarter is going to require you to show a prototype to backers that proves it works. You can't just make a photorealistic rendering of the product. You'll need to show off a prototype that works.
Kickstarter isn't for charity, so no matter how well meaning your fundraising ideas are, you'll need to go to another site to raise money for a cause. If you want to fund a project for a charity, Kickstarter will work, but you can't just raise general funds to donate.
It's also important to remember that Kickstarter isn't Shark Tank. You can't offer equity or profit-sharing on your projects. Your investors are paying a flat fee in exchange for goods, services, and in some cases, trips or other incentives. They're not your business partners; they're customers.
Finally, Kickstarter can't be used to make energy drinks or snacks, items claiming to cure or treat an illness, items that encourage hate speech, genetically modified organisms as a reward, alcohol as a reward, political fundraising, pornography, drugs, vapes, paraphernalia for those products, or weapons. While Kickstarter is a great place for getting a project funded, you'll need to look elsewhere if you have an edgy project to fund.
What are the dangers of Kickstarter?
How does Kickstarter work if you don't hit your goal? Well, that's the catch. The main risk of Kickstarter is it's all-or-nothing funding rules. If you don't completely fund your project, you don't get a dime of money. Even if you're just $10 short of your goal, your whole project will be denied.
As someone buying into a Kickstarter project, the danger is far greater. Many Kickstarter projects do not come to fruition even after hitting their goals. This leaves buyers without their money or a final project to show for their investment. Even projects that seem like sure things can fall apart.
For example, myIDkey was supposed to be the industry's first biometric secure Bluetooth/USB drive and password manager. The company's original goal was just $150,000. By the end of their campaign, 3,927 backers had raised $473,333. Launched in February 2013, myIDkey's last update came at the end of October 2015. To date, none of the backers have ever received a product. This is just one of the thousands of Kickstarter projects that haven't worked out even after their funding goals were reached. Remember, you're paying money to invest in the future of a new product. Sometimes those investments don't work out.
What are the biggest projects in Kickstarter history?
How does Kickstarter work well for certain backers and bomb with others? Here are some of the biggest projects in Kickstarter history.
Pebble
This smartwatch company holds the distinction of having three of the top five funded projects in Kickstarter's lifetime. Its Pebble Time watch is no. 1, with $20,338,986 raised from an initial goal of $500,000. For companies looking to Pebble as an influence, it's important to look at where the company ended up. Despite wild success on the platform and releasing a few excellent products, Pebble was ultimately unable to keep its company afloat. Pebble was sold to FitBit in 2016, leaving funders of the Pebble 2 in a lurch, with some receiving their product and others left out in the cold. While the company did offer refunds to backers, the process was long and arduous. As of July 2017, people were still commenting on the Kickstarter page for the project asking for their refund.
Coolest Cooler
Billed at the 21st Century Cooler, this is one idea that sounded too good to be true and ended up being exactly that. More than 60,000 people pledged $13,285,226 to bring this combination Bluetooth speaker/cooler/blender/USB-charging station to life. Designed as the ultimate outdoor companion, the Coolest Cooler was plagued with problems. Three years after reaching its funding goals, people who pledged to support the project are still waiting to have their coolers delivered, even though the product was briefly being sold elsewhere online.
Exploding Kittens
Finally, a happy story. Exploding Kittens is the brainchild of Elan Lee (Xbox, ARGs), Matthew Inman (The Oatmeal), and Shane Small (Xbox, Marvel). It's a fast-paced humorous card game for the internet generation. Initially seeking just $10,000, the makers of Exploding Kittens raised $8,782,571 from 219,382 backers, almost all of whom bought the exclusive NSFW deck version of the game. In total 202,934 of their supporters picked the same pledge level: $35 to get the original family friendly version of the game and an additional NSFW deck featuring horrifying jokes. Everyone who ordered the game got their product, and Exploding Kittens has gone on to be a wild success. You can now buy the game in stores and online. If you're a fan of kittens, lasers, and card games that ruin friendships, you should pick up a copy yourself.
Fidget Cube
Here's another success story you've probably heard about: the Fidget Cube. Initially seeking just $15,000, Fidget Cube raised $6,465,690 from 154,926 backers, all interested in this magic little concentration object. With six sides, each featuring its special fidgeting device, the Fidget Cube took off with ADD office workers. One side has buttons to click; one has a gliding circle to spin, another a switch to flip, and so on. The design ensured you'd have a broad range of things to do with your hands. Fidget Cubes are now sold everywhere, with imposters flooding the market, but the original still stands.
What you'll notice from these projects is that unknown variables are often riskier than compact ideas. The Coolest Cooler was held back by underestimating how much the product would cost to make, a pledge level that was too low, and not having enough money to send people their product. That's why folks who paid $165 for a cooler on Kickstarter are still waiting for their orders while customers who paid $399 on Amazon got theirs immediately.
Before you launch your Kickstarter, make sure you know exactly what your costs are. It's better to overestimate your costs than underestimate them and end up on the hook for the extra money. Say you're off by just $2 on each unit. If you have 37,000 backers waiting for your toaster, that means you're going to need an extra $74,000 that isn't in your Kickstarter fund, and that's before the company takes its cut of your pledges. Math is fundamental if you want to be successful on Kickstarter. Never aim low just because it seems easier to market that way.
Kickstarter vs. Indiegogo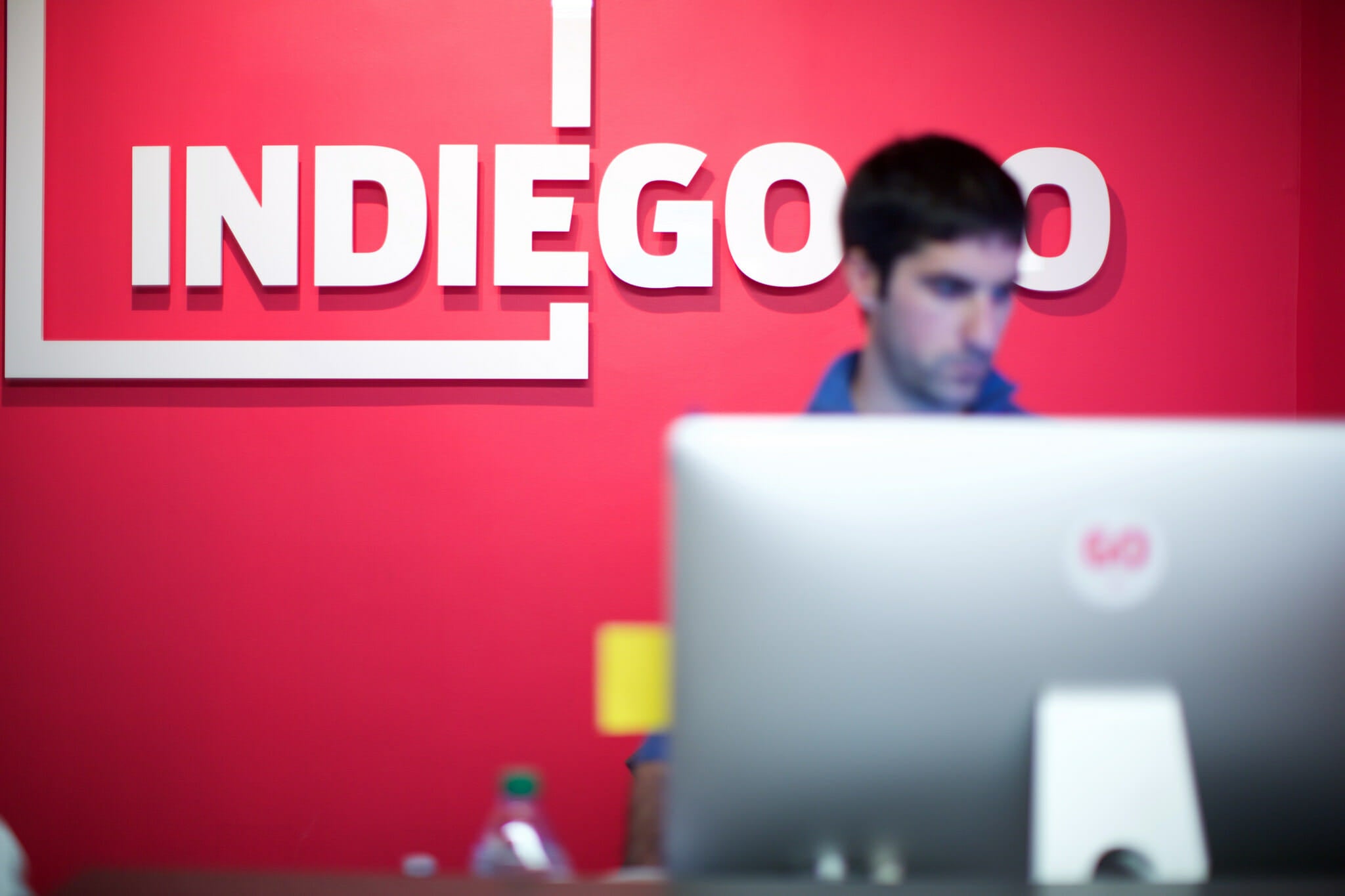 One of Kickstarter's biggest competitors is Indiegogo, a rival service with better terms but less publicity and coverage. When it comes to picking a crowdfunding site for your business plans, there are a few major things to consider. Kickstarter is the best-known business crowdfunding site, so you may have an easier time getting coverage for your campaign using it. Also, Kickstarter allows up to 50 levels of rewards to Indiegogo's 20. If you're looking to have the most options for your project's backers, Kickstarter is the way to go.
Indiegogo has a few advantages, however. First, it's funding is flexible, so even if you don't meet your goal, you can still collect whatever money you raise. When it comes time to process those payments, you can use either Stripe or Paypal, meaning you won't have to set up a new account on Stripe if you already have Paypal. Also, it doesn't use its proprietary video-hosting system, letting you use YouTube to better control your video options. The ability to collect money even if you don't fully fund your project is the biggest advantage of using Indiegogo, but if you believe your product will sell itself, the larger userbase on Kickstarter can be worth the risk.
Kickstarter has raised $3.2 billion for a reason. It's a great platform that fills a dramatic need in the marketplace. Thousands of people have great ideas they can't get funded. Kickstarter helps put those dreams within reach. Just make sure you do the math before you launch your project.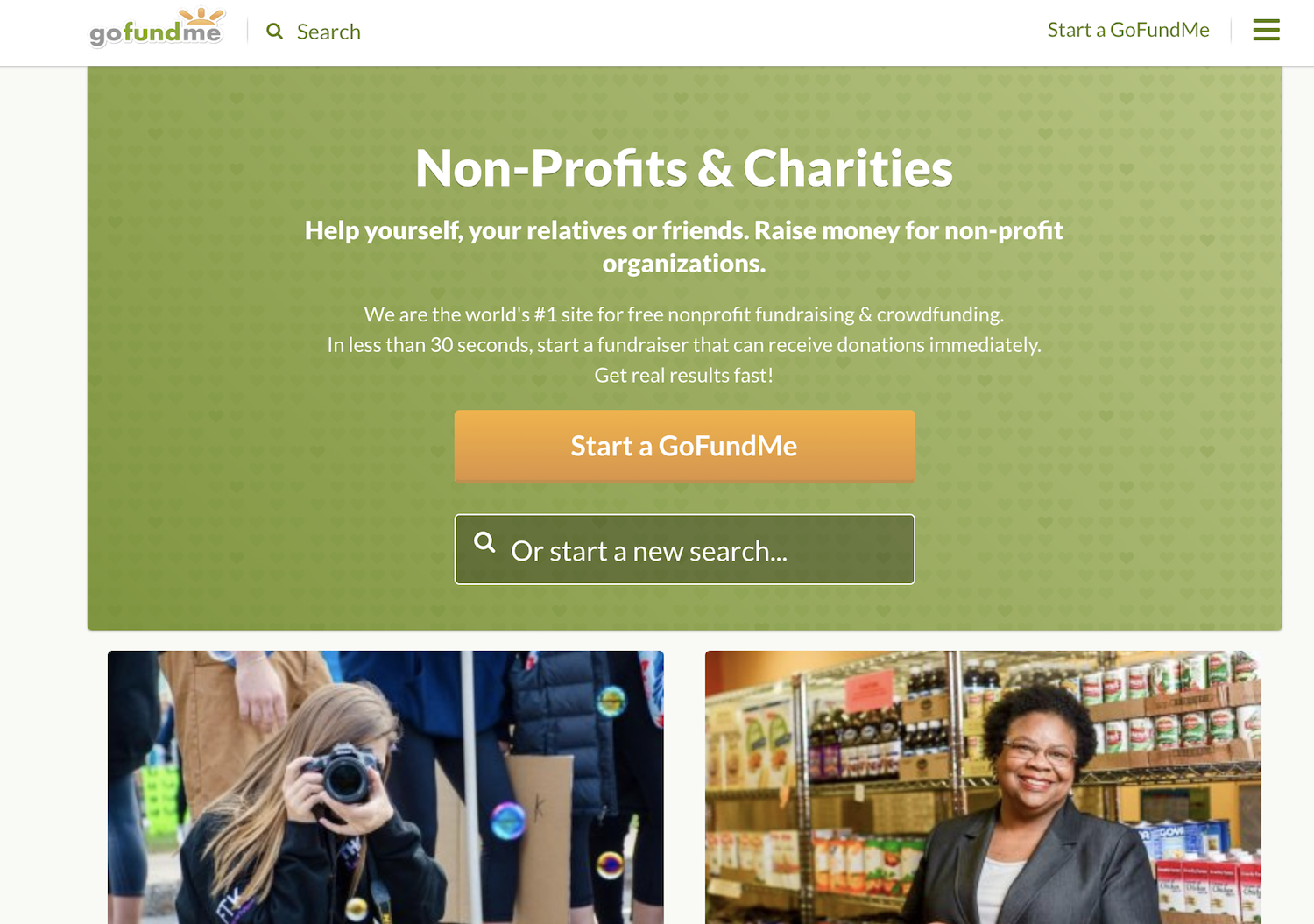 Need cash for a last minute car repair? Unless you want to make a documentary about it, GoFundMe is your best option. Kickstarter requires you make something you can share to fund a project. By contrast, GoFundMe lets you raise money for whatever you might need (with a few notable exceptions).
Another important distinction is that GoFundMe gives you all the money you're pledged, regardless of whether you meet your goal. This is great for charity projects, but a problem when kickstarting a business idea. If 100 people buy your $40 board game idea, but you needed 500 to actually make the game you promised (and the rewards you used to incentivize donors), it's up to you to return the money or finance the rest.
Some other key differences: GoFundMe doesn't have a stated max number of reward tiers while Kickstarter is limited to 50. Both Kickstarter and Indiegogo have a 60-day limit on the length of campaigns, but GoFundMe doesn't impose a deadline.
GoFundMe's fees are also lower than the others, with eight percent of your total earned going to fees, compared to Kickstarter and Indiegogo's 8-10 percent. In addition, personal campaigns are only charged a 2.9 percent processing fee on GoFundMe, with users given the option to tip the company if they want to support it. For personal funding, we recommend GoFundMe, but if you need to fund a project, you're best served by Kickstarter. That is, unless you think you won't meet your goal and still want to raise some money. Just be warned that path brings its own headaches.
Want to learn more? Here's how to set up a GoFundMe and some more information on GoFundMe alternatives.