Entertainment retailer HMV is in administration, and with that comes the threat of layoffs.
It appears D-Day has come for many of the firm's employees. Several hijacked HMV's verified Twitter account—set up by an unpaid intern, natch—to reveal their fate to more than 65,000 followers.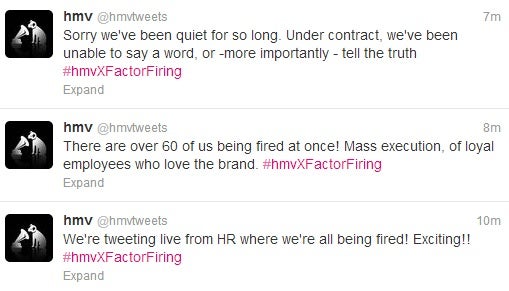 Those first three tweets were quickly deleted, though unrepentant employees continued to share their dismay at losing their jobs.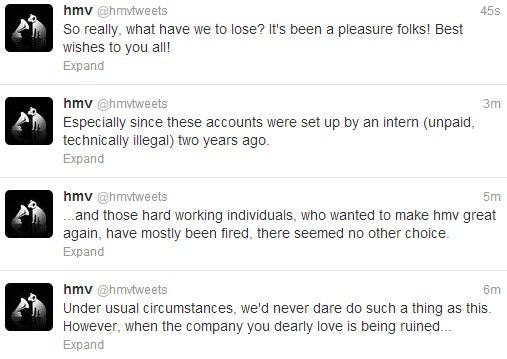 Those tweets were also deleted by 9:52am ET. 
The most recent post: "Just overheard our Marketing Director (he's staying, folks) ask "How do I shut down Twitter?" 
The number of customers visiting HMV stores shot up in recent weeks, though that doesn't appear to have been enough for administrators looking to lower expenditure as they seek a buyer.
Photo by bm.iphone/Flickr