Every social circle includes at least one person who refuses to take their friends off group texts, whether they're arranging what movie to see over the weekend or their funeral plans for their grandmother. If you have that friend—or if you are that friend, in which case, God rest your soul—there is finally help for you.
Introducing Group XiT, an app that allows you to remove yourself from pesky group texts with a single swipe. No longer will you be plagued by descriptions of your best friend's latest hookup buddy's equipment during workday meetings. With GroupXiT, you can simply ignore other users in the thread, or opt out of the conversation entirely.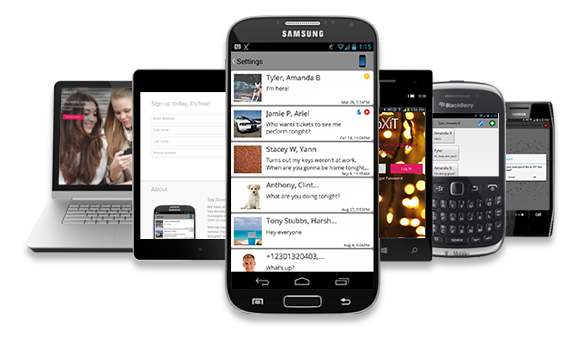 Via Group XiT
Basically, Group XiT acts as an independent filter for your texts. After you download the app and opt out of your group conversation, it stores the texts for you without forcing you to endure the endless series of vibrations coming from your pocket. If you choose to opt back into the conversation at a later time, it'll pull up all the texts you missed. There's even an alert for customized words or phrases, in the instance that you want to opt out of your friends' group text, but don't want to miss out on Barry's hilarious poop jokes.
Unfortunately, Group XiT is currently only available for Android, so iPhone users with annoying friends are out of luck for now (a Group XiT spokesperson says that an iOS version of the app is currently in development). But giving users the ability to quietly vanish from frustrating group texts, without having to have an awkward conversation with the senders, is a great idea, although it does kinda make you wonder why messaging services didn't include such a feature to begin with.
H/T Uproxx | Photo by Robert HuffstutterFlickr (CC BY 2.0)