Google announced changes on Tuesday that will make it easier for you to book flights and hotels on your mobile device.
The company is consolidating its flight and hotel booking tools into one simple travel interface accessible via Google Search results. Now, if you search "Trip to Vienna" on your phone, you'll be taken to a single page with everything you need to have a seamless vacation in Austria.
There are several ways to access Google's beefed up "Travel Guide" interface. You can either search specifically for flights or hotels or do a more generic "trip to" search. The results will all take you to the same page.
Once you're there, you'll see in the top right corner the "Explore" tab, which includes photos of popular areas, top sights, suggested itineraries, travel articles, nearby places to explore, and other useful bits of information.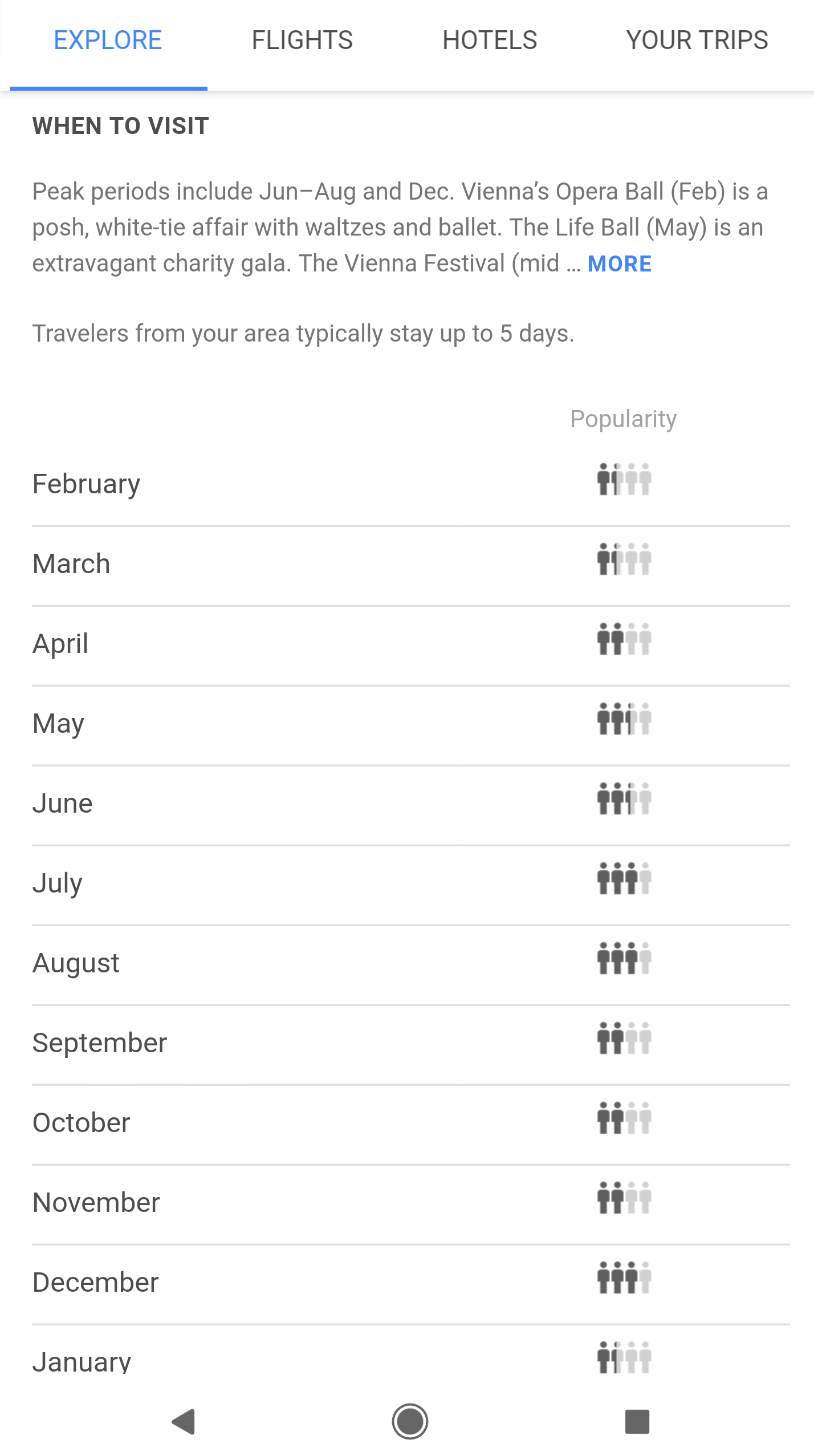 A few of our favorite features include advice on the best times to visit and an out-of-four rating showing the popularity of the destination in each month. Using my previous example, Vienna is most popular in July and August, and understandably least popular in February and January, when it's unbearably cold.
Press on the next tab and you'll be able to book flights directly from Google Search. If you've used Google's in-house fare aggregator before then you'll be right at home. Just type in your departure and arrival airports and Google will show you prices from a comprehensive list of airlines. Some handy filters, like airline rewards programs, time of day, and seating class, should help you find the best flight for your needs.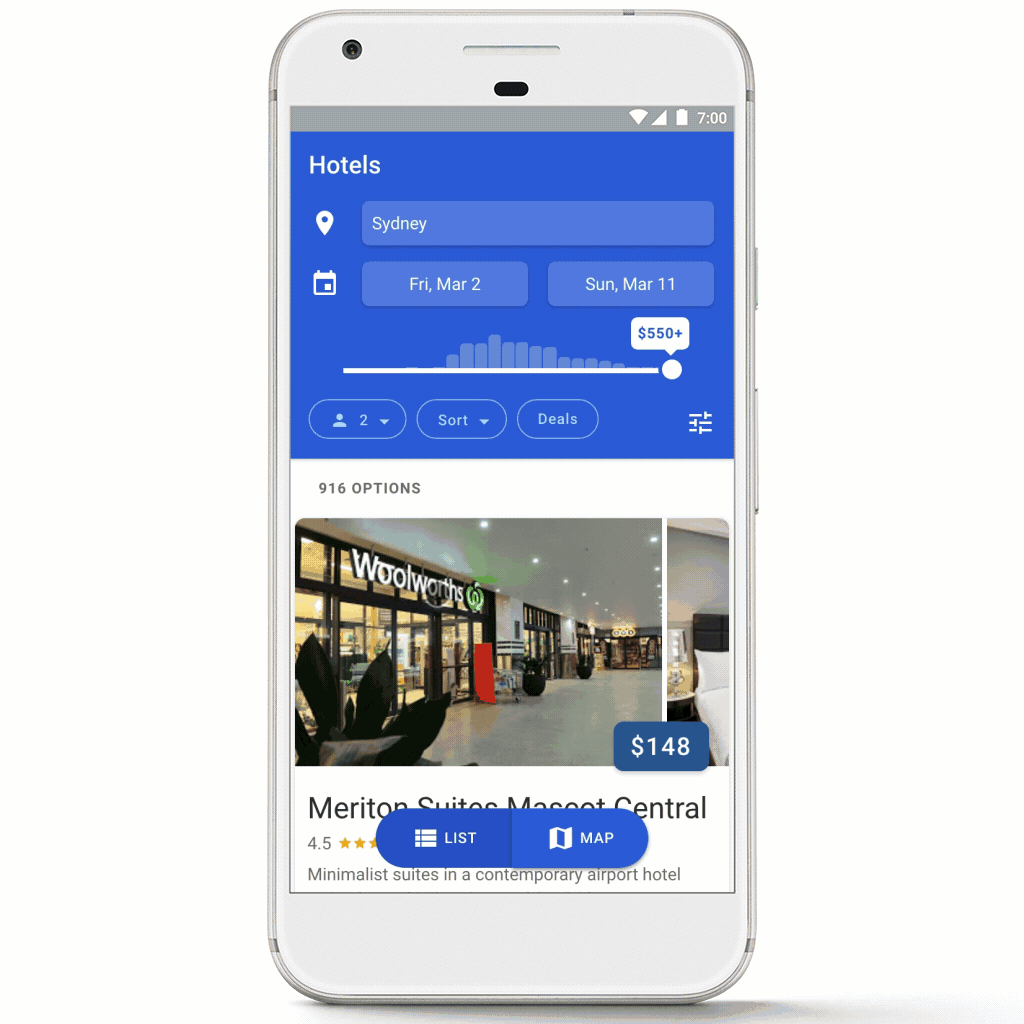 It's a similar story for the "Hotels" tab. You can now book a room directly from your search results. Dedicated icons make it easy to choose your check-in/check-out dates, minimum and maximum price, and filters. Below those is a map that you can view without having to leave the page. As you move around the map, a list of hotels and prices will appear underneath. Unfortunately, you won't see any hidden deals you might receive for being signed up to one of the booking sites.
You can, however, see the price of a hotel room after taxes and fees, so you don't get whacked by hidden "resort fee" once you check out of your room. And, thanks to recent improvements to Flights, Google will show you hidden airline fees typically associated with the increasingly popular "basic economy" class.
The final tab, "Your Trips," shows details from upcoming and past trips that you've booked using Gmail, including hotel reservations and flight times, which you can share with friends and family via email by pressing on the three vertical dots on the top right corner of the page.
Users "in some countries" should start seeing the changes on Google's mobile app in the "coming days." We have reached out to Google for more specifics and will update this article if we hear back.