Traveling during the holidays has become a waking nightmare for many, but Google Maps just updated some of its features in an effort to visually preview international transit locations.
You can now access a Street View of 16 airports and more than 50 subway and train stations, from London's Waterloo Station to the arrivals terminal at Tokyo International Airport. There's even an option to view your seat on an Emirates flight via the Dubai Airport, a feature that should be implemented on flights everywhere immediately.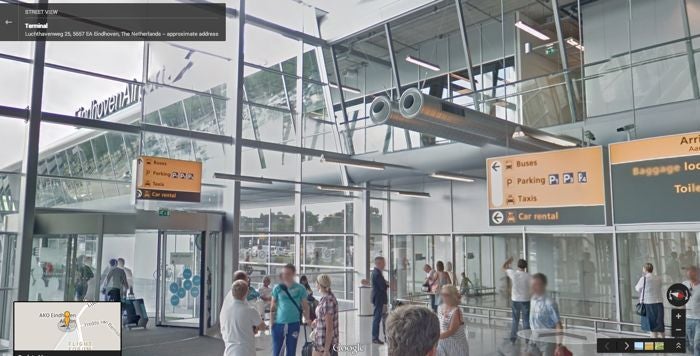 This interactive map shows all the points currently viewable. As of this week, no airports in the States are available, so travel will still be a waking nightmare, but in a blog announcing the feature, Google Street View Program Manager Ulf Spitzer says this is just the company's initial effort. However, Google has mapped several "points of interest" in the U.S., like the San Diego Air and Space Museum and the Patriots Point Naval & Maritime Museum.
If you're not traveling for the holidays, you can still feel like you are. You can wile away the hours by navigating this virtual corn maze or vacationing on the Galapagos Islands. Or you could just pretend you're an international spy and creep on 16 different airports.
Photos via Google Maps