Google is allowing potential Google Glass owners to try them on before they buy it.
You won't be seeing these in your local eyeglass store anytime soon, but the company is willing to send prospective buyers all four pairs of Google Glass's current Titanium Collection to their home so that they can try them on before deciding to shell out $1,500 for a pair of their own.
According to 9to5google, Google Glass is being sent out are returned pairs of glasses with the USB port destroyed, which makes them impossible to charge. But as one person who tested out the try-on program noted, there is still a tiny charge on some of the glasses, but not enough to really do anything with it.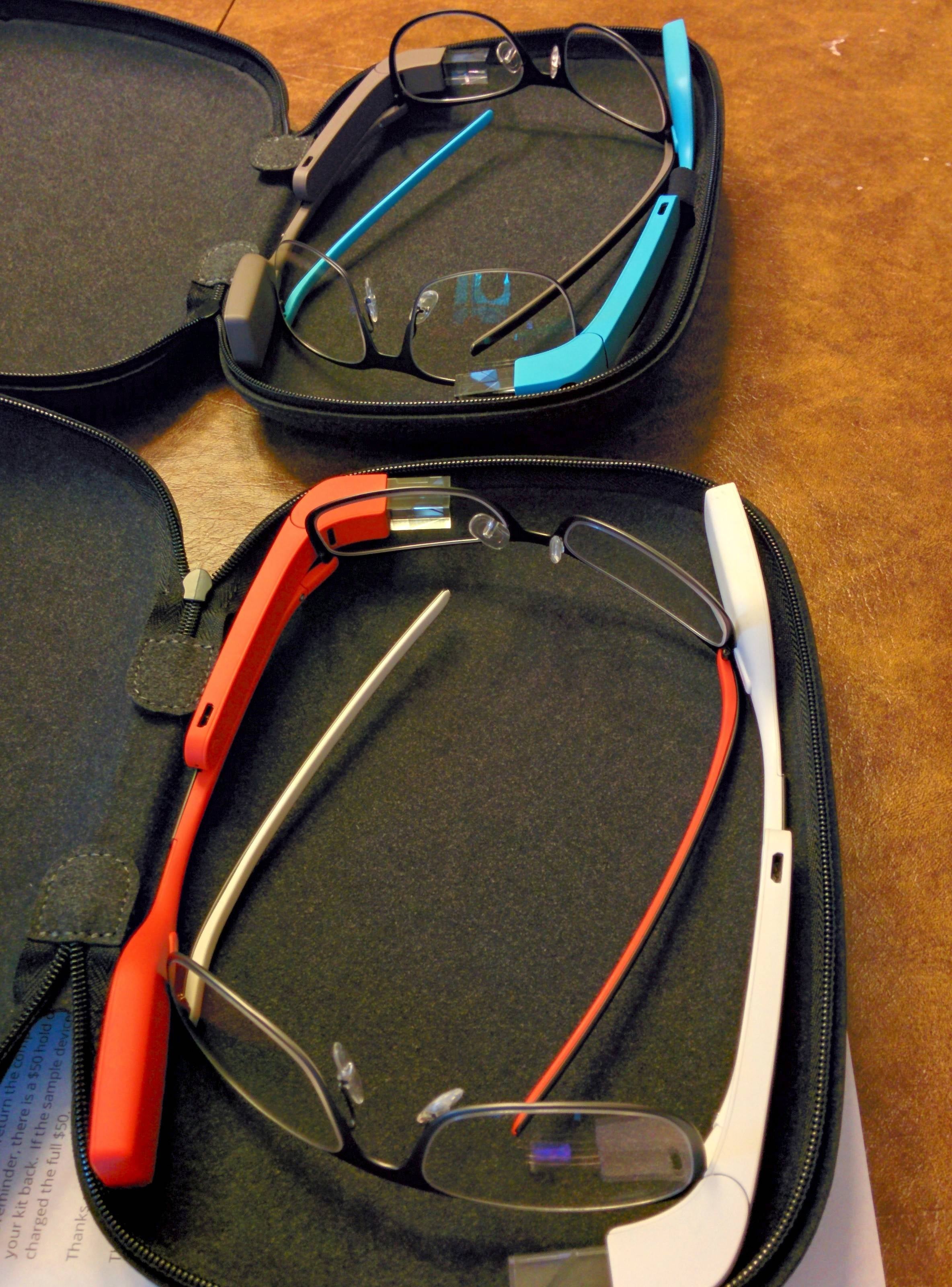 Photo via Imgur
Google is targeting people who are interested in purchasing Google Glass but have yet to make the jump. While the try-on program isn't currently listed on Glass's website, an email has been circulating.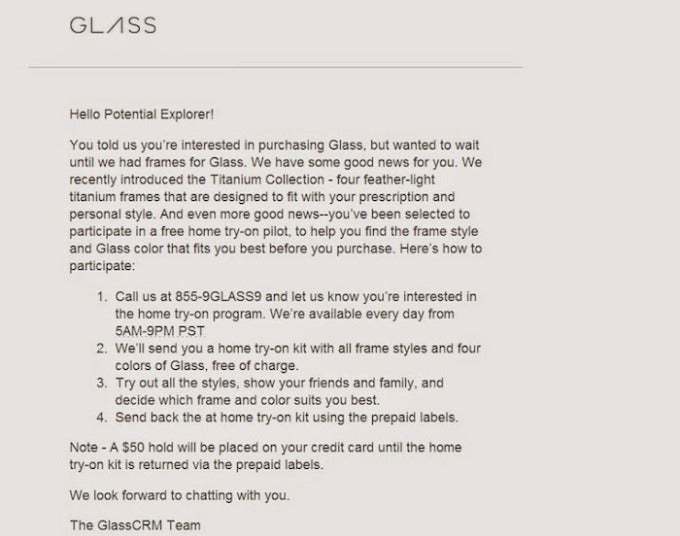 The try-on program is free, but Google will put a $50 hold on your credit card until the glasses are returned. So if you're looking to dress up as a Glasshole for your next party, it just suddenly got much cheaper.
H/T TechCrunch | Photo via Ted Eytan/Flickr