Move over Glassholes: Now anyone is able to purchase a pair of Google Glass. Previously available on an invite-only basis to Google's Glass Explorer Program (and then for a one-day sale), Glass is available to absolutely anyone (so long as they have $1,500 to spare)!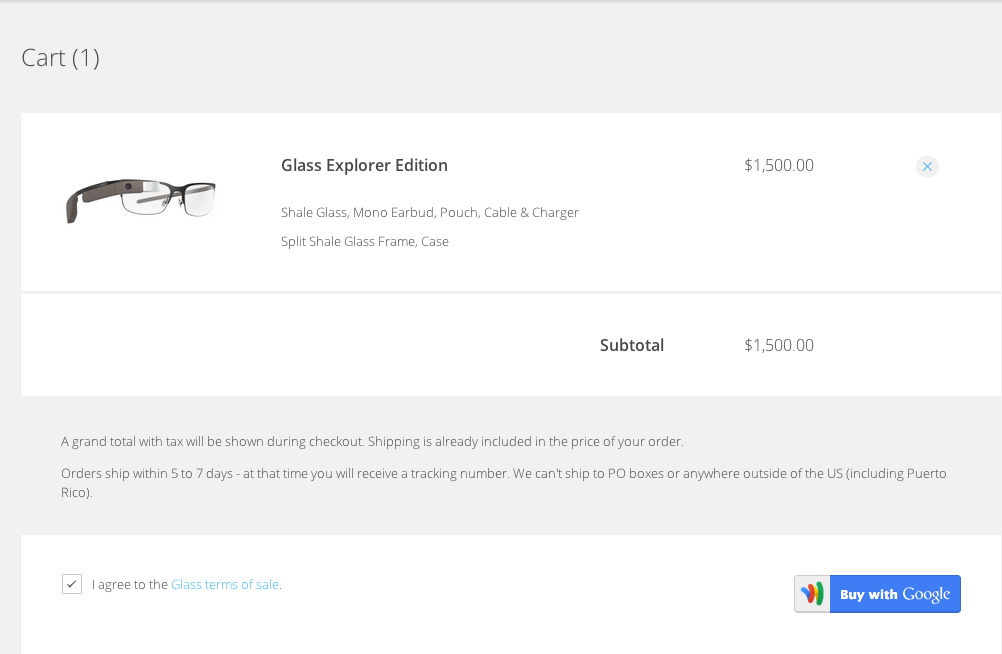 Following this link directs you to the Glass store where you can choose from five colors and seven "complimentary" frame designs of the glasses that can be equipped with prescription lenses.
To purchase, you just need a Google account and a credit card. But does including everyone take away the initial excitement of exclusivity? We'll see how quickly the stock is sold out (or isn't.) Opening up the availability went well last time, so stay tuned.
Update: We spoke too soon. Per TechCrunch, Google has cleared up the sales page: 
This link was created to accommodate potential Explorers who were still in the pipeline from last week's sale. We're shutting it down shortly. As always, we will continue to experiment with ways to expand the Explorer program in the weeks and months ahead.