Ghislaine Maxwell, the recently arrested ex-girlfriend of convicted pedophile Jeffrey Epstein, has had a largely unnoticed Twitter profile for nearly the last decade.
Maxwell, who is facing charges of conspiracy to entice minors to travel to engage in illegal sex acts while allegedly helping run Epstein's sex trafficking ring, created the account in May of 2011.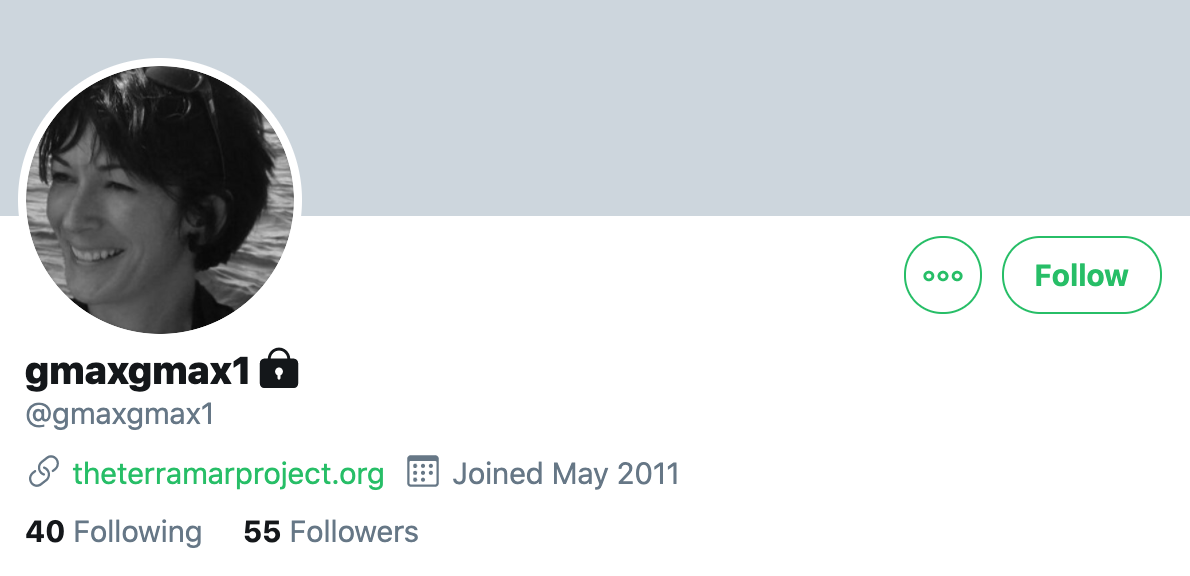 Currently, Maxwell's profile only follows 40 users and is followed by just 55.
The account links to a now-defunct website for "The TerraMar Project," a self-described environmental non-profit organization founded by Maxwell in 2012.
Maxwell's tweets are protected, meaning only her approved followers can see her content. It remains unclear whether the account has been protected since the beginning or if it was locked down recently.
While Maxwell's content can't be seen, tweets sent to her profile can be found. In total, only 8 separate accounts interacted with Maxwell's between 2012 and 2015.
One tweet sent to her came from the author of The Handmaid's Tale, Margaret Atwood.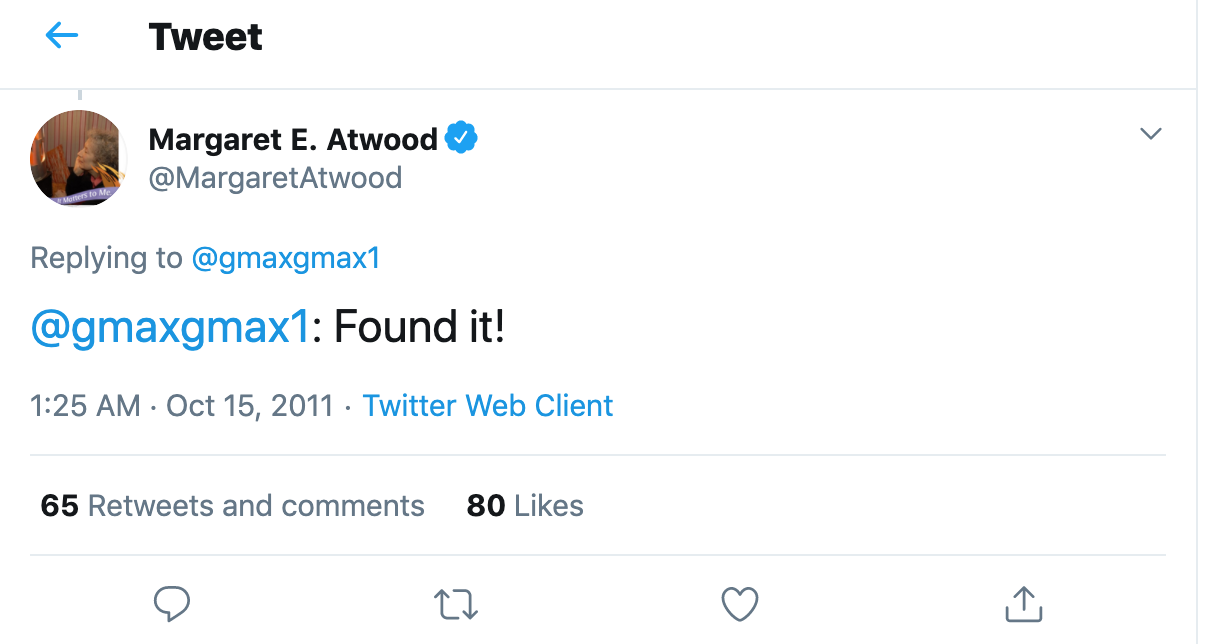 The Daily Dot reached out to Twitter to inquire about the account but did not receive a reply by press time.
One tweet that tagged the account linked to an Instagram photo that included Maxwell as well as a link to what appears to be her Instagram page.

The Instagram account has just 30 posts, 212 followers, and follows 364 users in return. A link to The TerraMar Project is also included in the profile, which is listed as private.

A woman named Lisa Heiden, who has been photographed with Maxwell, is followed by and follows the account.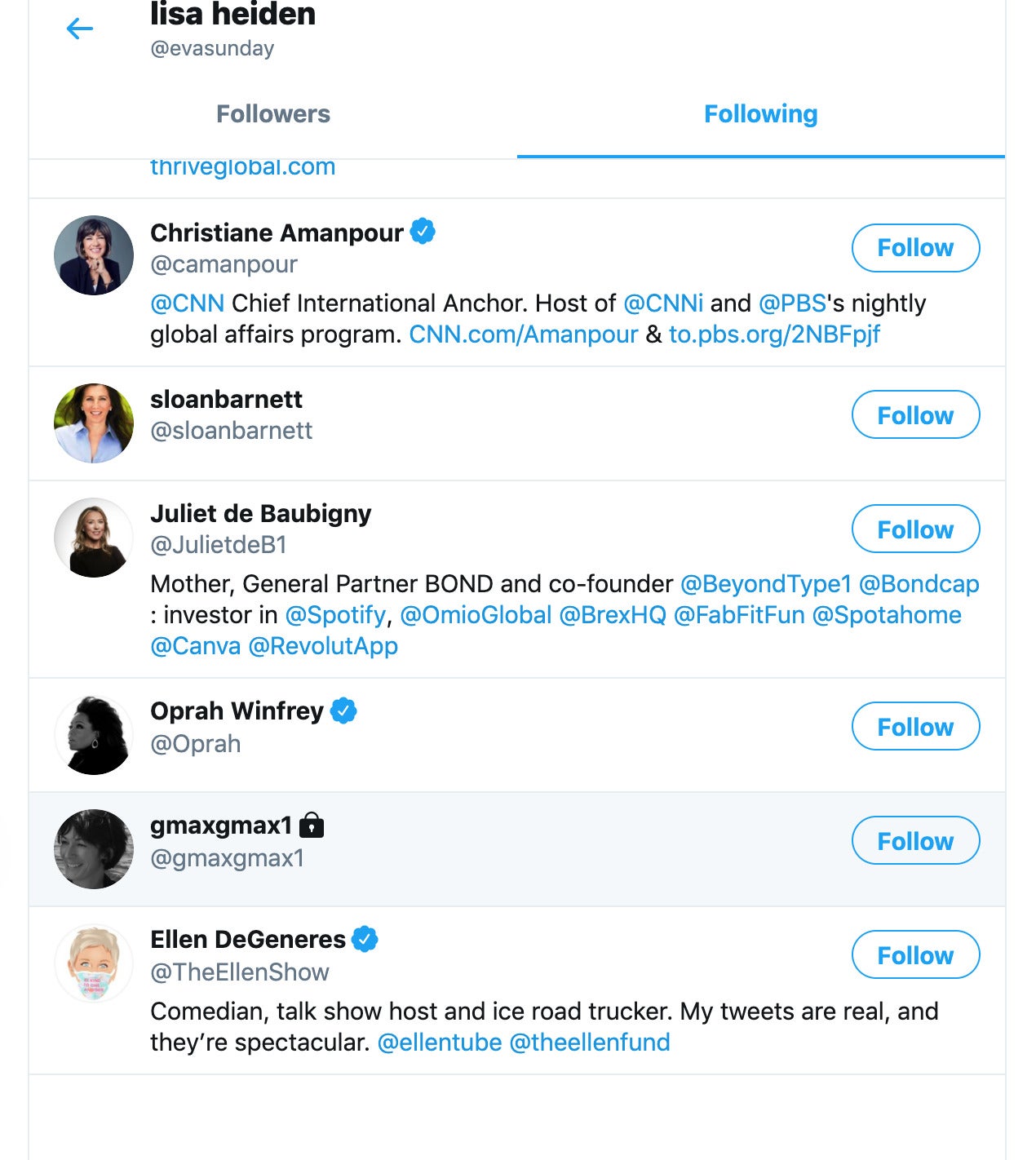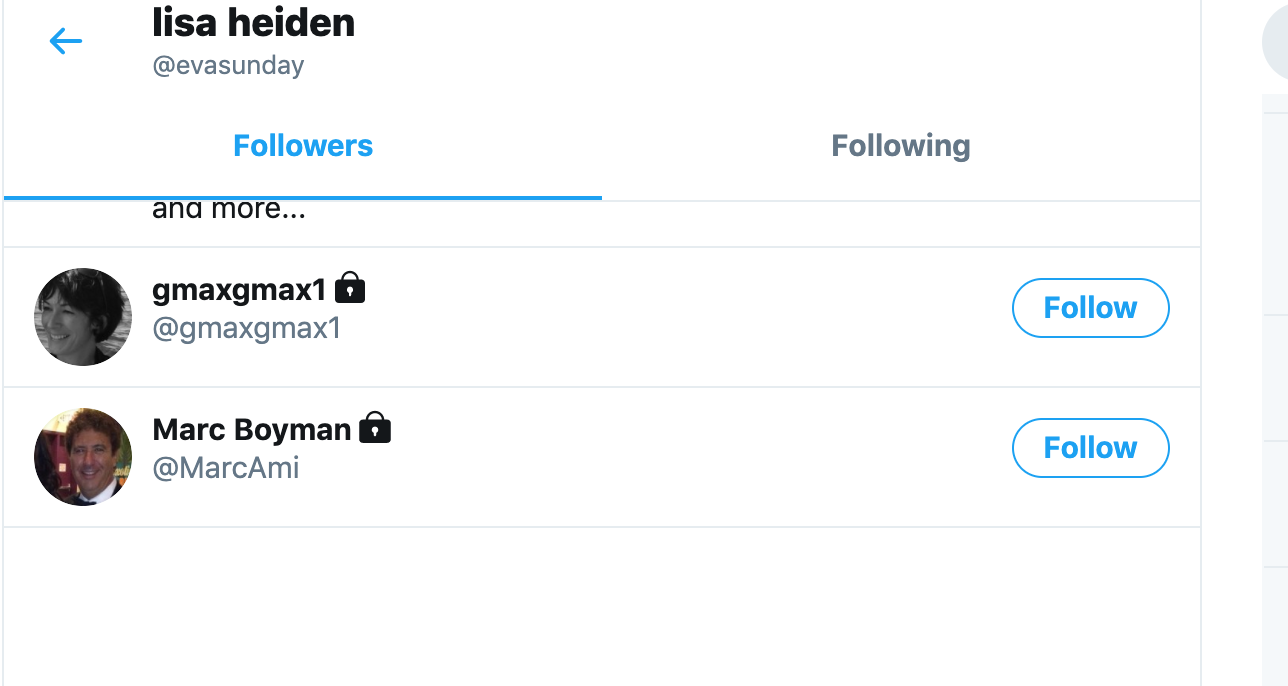 Maxwell is currently in custody and has been accused of luring and grooming underage girls for Epstein. Prosecutors also say Maxwell sexually abused underage girls as well.
The email used to register the account, although partially censored, appears to be possibly linked to Jeffrey Epstein, as a password reset request shows a prompt with the email: je******@e*****.com.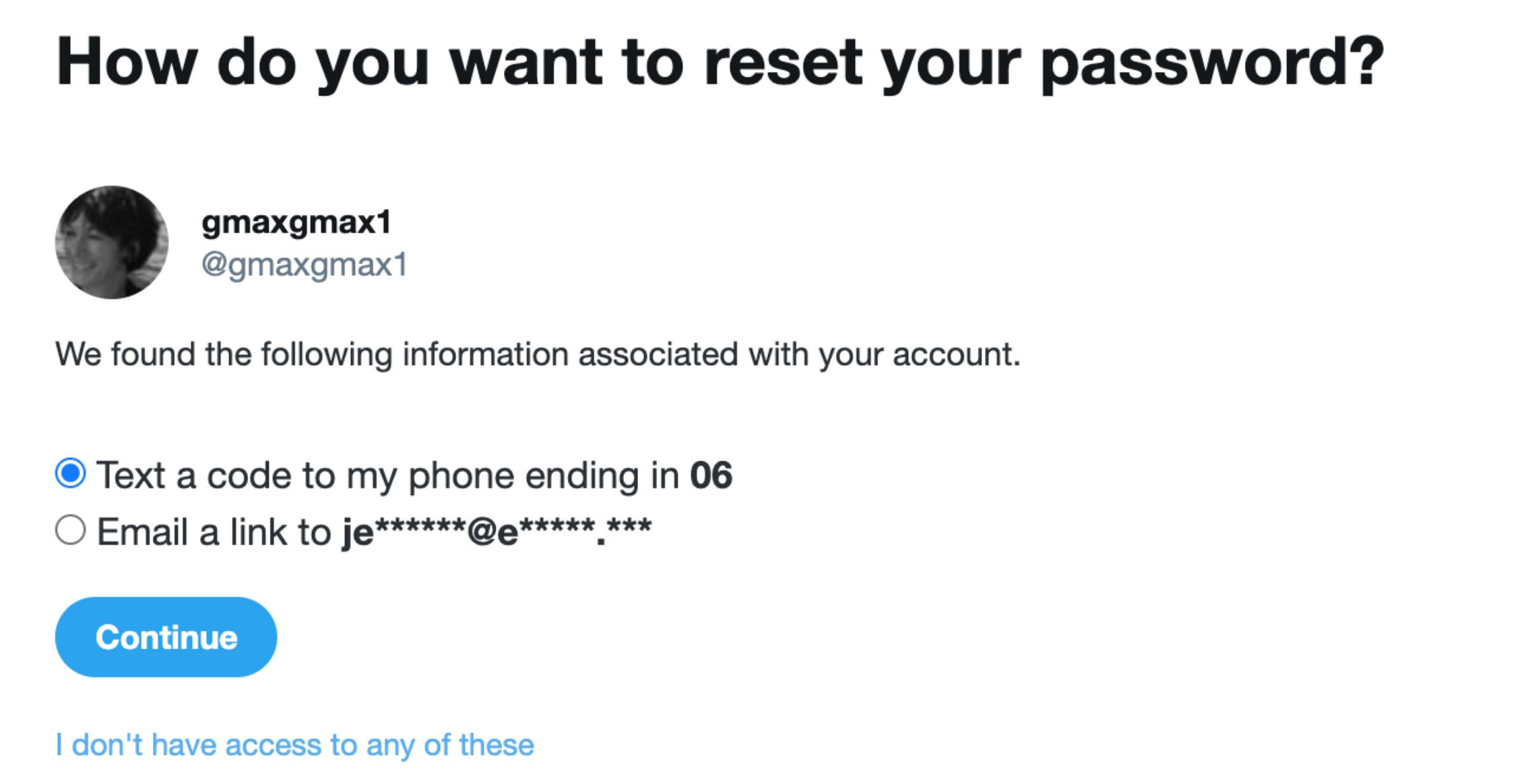 The account appears to have been first unearthed by users on the True Anon Podcast's subreddit.
This post has been updated.
READ MORE: