This article contains sexually explicit material that may be NSFW.
There's nothing new about the concept of a masturbation-themed app. There's Sleepy Time, the NSFW version of Guitar Hero that lets you rhythmically stroke your avatar's giant phallus until he falls asleep. There's Happy Play Time, a female masturbation instruction app starring an adorable cartoon clitoris, which sparked controversy when it was removed from the app store last spring.
Now, we have one more chicken-choking (or, alternatively, bean-flicking)-themed app to add to this venerable canon: Fap Ninja (NSFW), an Android app that's being touted as a "fast-paced tap-to-fap hentai game for adults." (Warning: Photo NSFW.)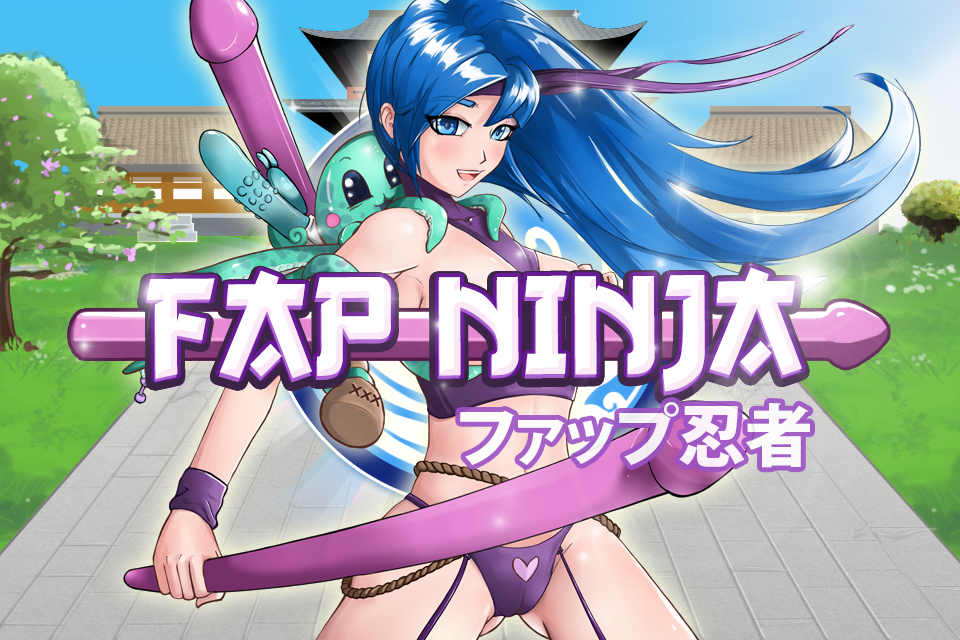 Created by MiKandi (NSFW), the adult app store for Android (they're the folks who created the "world's first Google Glass porn" for their app Tits and Glass), the anime game follows the eponymous heroine's quest for sexual satisfaction. Here's a quick summary:
The mobile game features Fap Ninja, a sexy kick-ass ninja on a quest to achieve the ultimate orgasm. T.E.N.T.A, Tiny Erotic Ninja Tentacle Assistant, her fiercely loyal octopus pet monster, and Hot Horny Honzo, the legendary samurai and sex toy maker, accompany her on her mission, providing assistance and crafting the world's most coveted sex toys.
The game features 25+ mini-game levels, where you can get points for rubbing Fap Ninja's nipples, licking her clitoris, or just tapping the "fap" button really fast until an elderly man who looks like Pat Morita in a nurse's costume barges in on you and screams at you to fap faster. It's pretty much like any other Japanese hentai you've ever seen, meaning there's a lot of giggling and it's almost totally incomprehensible. (It also crashes fairly often, if the user reviews on MiKandi's website are any indication, though I can't confirm as Fap Ninja is only available on Android and I'm an iPhone owner.)
But according to Jen MacEwen, the cofounder of MiKandi and the vice president of product development, Fap Ninja is intended to be a more female-friendly, sex-positive take on the hentai genre: hence, why the titular heroine is a woman.  "Female sexuality is usually shown as sensual, and beautiful, and erotic. And while it can be those things, it's also silly, and light-hearted, and humorous," she said in the press release for the game. "We wanted our first game to reflect that diversity."
Does poking a buxom, giggling Japanese girl's nipples to climax necessarily reflect the diversity of female sexuality? Nope, not really! But given how resistant Apple and Google have been to hosting adult-oriented content of any kind, the existence of an app that unapologetically celebrates female self-love—or female-on-octopus love, as the case may be—is something to fap clap about.
Screengrab via MiKandi