Facebook launched its TikTok competitor "Reels" on Wednesday—and a lot of people are making fun of the fact that it's basically just a TikTok clone.
Reels can be accessed through Instagram, which is owned by Facebook. It allows users to create 15-second clips with music and effects.
The launch of Reels comes during an uncertain time for TikTok, which has exploded in popularity. The app is facing threats of a ban from President Donald Trump, which has resulted in talks with Microsoft about a possible acquisition.
While Facebook may be trying to sweep into a potential void that would be created without TikTok, many people online were quick to notice that Reels is essentially the same thing as the app it is trying to compete against.
Social media users called Reels "absolutely shameless," a "rip off," and ripped apart a tweet from Adam Mosseri, the head of Instagram, who called Reels "new."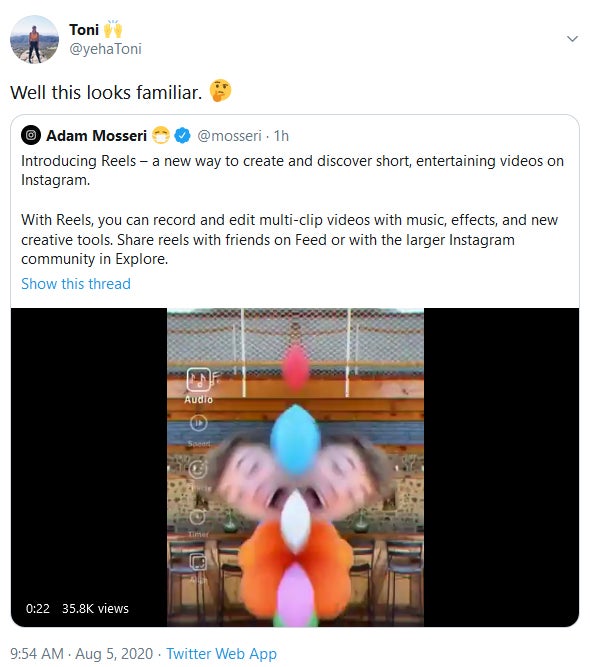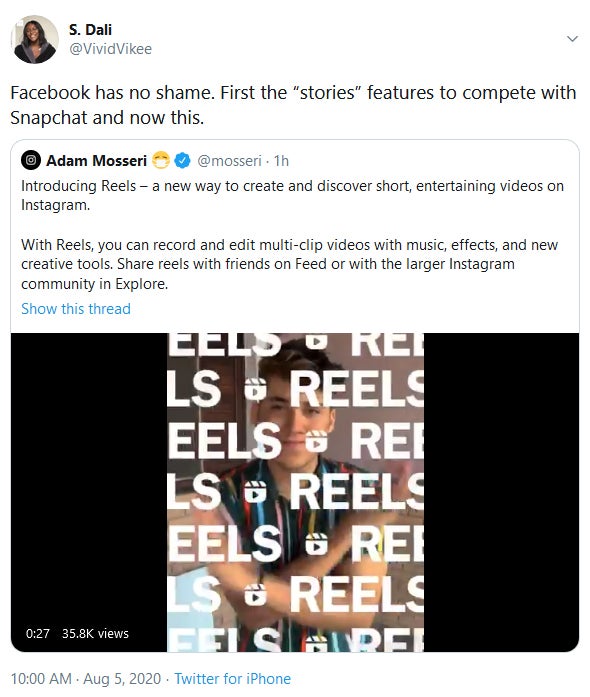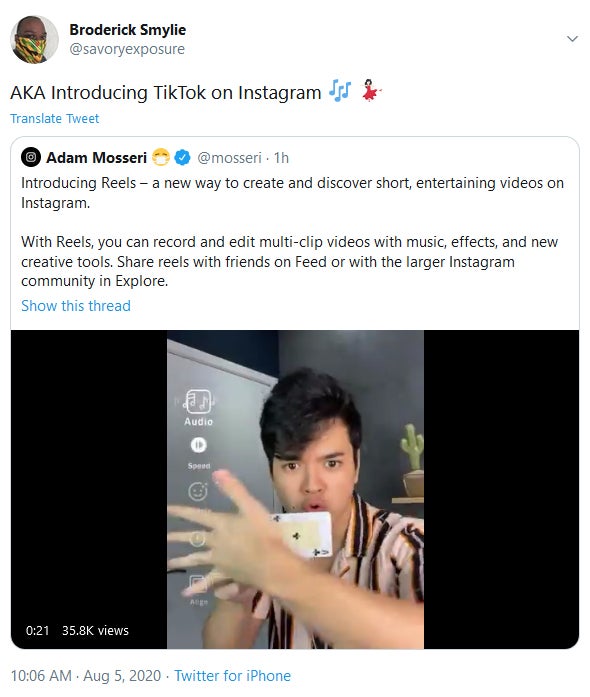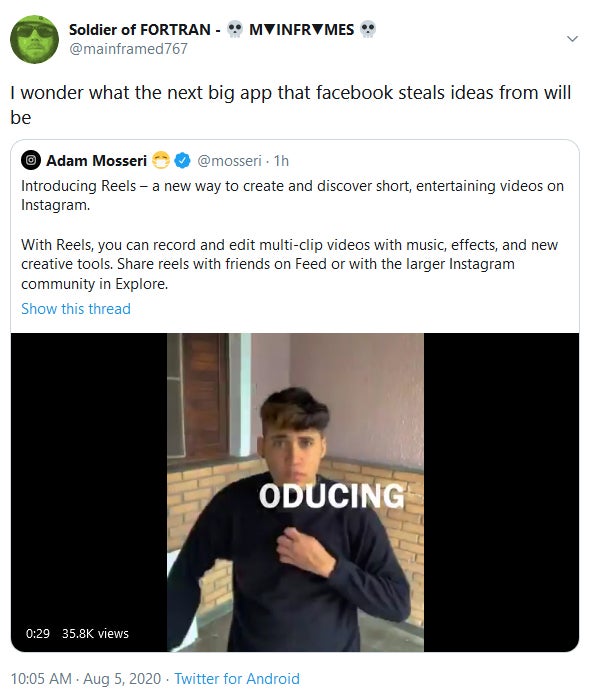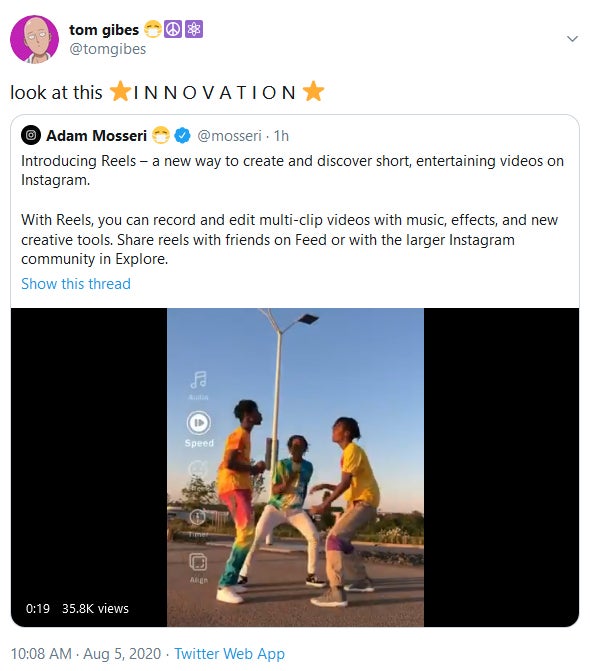 It remains to be seen how successful Reels will be compared to TikTok, but it doesn't look like the initial reaction is positive.
READ MORE: