Two of the largest social media platforms are actively banning neo-Nazi hate groups following the "Unite the Right" rally in Charlottesville, Virginia, where one person was killed when a car rammed through a crowd of counterprotesters.
Neo-Nazis have been posting about the violence on social media for the past week, some even celebrating the tragic vehicular attack. Now Facebook and Reddit—two social giants frequently criticized for their leniency on hate speech—are taking a firm stand against violence and discrimination, aggressively banning entire hate groups and pages linked to the far-right, according to a CNET report.
Facebook said it removed the official Unite the Right events page and is taking down all links to an offensive Daily Stormer article about Heather Hayer, the 32-year-old woman killed during the Charlottesville rally. This comes just days after domain providers GoDaddy and Google dropped the Daily Stormer's website. It has since moved from ".com" to a ".ru" Russian domain name.
Facebook told CNET it will also ban several other groups, including Physical Removal, Genuine Donald Trump, White Nationalists United, Right Wing Death Squad, and Vanguard America, among others. A spokesperson said it will continue to remove posts that praise violence or hate speech.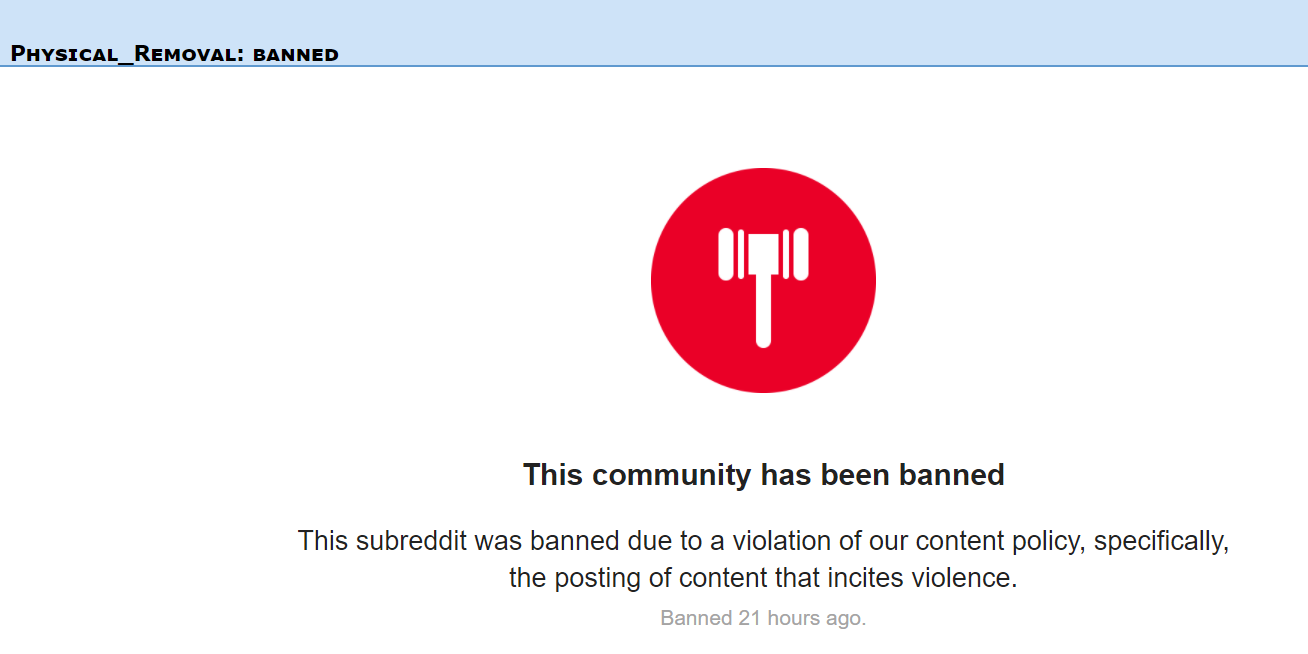 Reddit already removed the subreddit r/Physical_Removal after several communities complained about the violent content posted to its page. It didn't say whether it had banned other groups.
"We are very clear in our site terms of service that posting content that incites violence will get users banned from Reddit. We have banned /r/Physical_Removal due to violations of the terms of our content policy," a Reddit spokesperson told CNET.
Facebook and Reddit are just the latest in a string of companies banning white nationalists and so-called "alt-right"" members from using their online service. Popular crowdfunding site GoFundMe said it removed "multiple" campaigns attempting to provide financial aid to James Fields, the man suspected of murdering Hayer. White supremacists were also rejected by Airbnb even before the Charlottesville protest. The popular app deactivated accounts it thought were created by people who were planning to host white supremacist gatherings.
H/T CNET