Don't worry, you are not the only one having problems loading Facebook.
According to downdetector.com, a Facebook outage has been affecting parts of Europe and North America since 8:36 a.m. ET today.
Facebook is having issues since 8:36 AM EDT. https://t.co/BLSiYCF9KL RT if it's down for you as well #Facebookdown

— Downdetector (@downdetector) June 23, 2017
The U.K., the Netherlands, Poland, and Northeastern United States seem to be getting hit the hardest based on the site's outage heat map.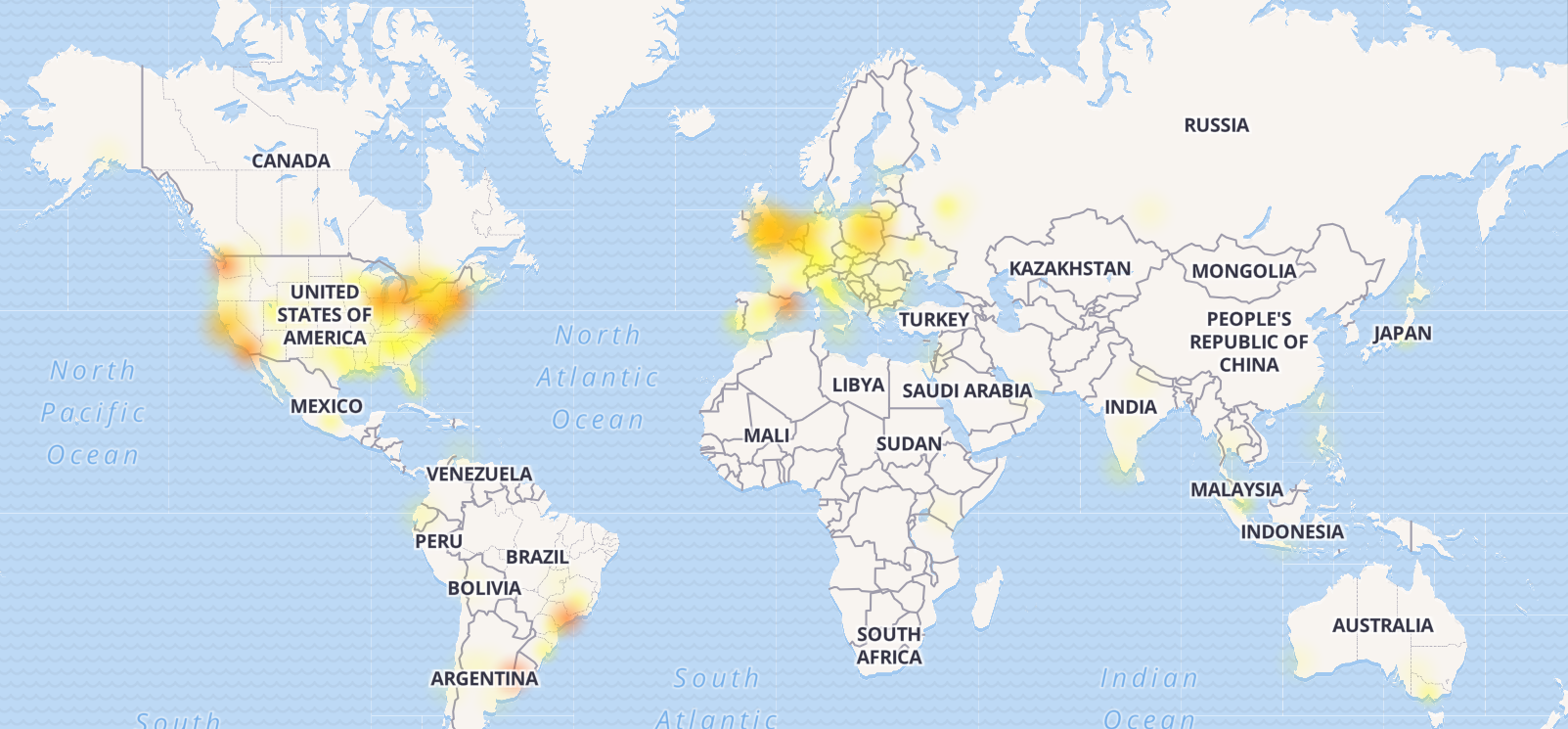 The number of problems reported spiked in the last few hours to more than 150. That is still small compared to the widespread outage that hit Facebook in May.
But people have still flocked to Twitter with the hashtag #Facebookdown to voice their anger and concern.
https://twitter.com/MrVerdin/status/878260248674410496
seems to be down all over #facebookdown https://t.co/bcGpBYmkob

— Drew C (@YankeeinNola) June 23, 2017
Facebook down on laptop but still up on phone = weird. 🙃

— Devin Nunes' Cow's Auntie Fa ✌️🧙‍♀️🖖 🌊😷 (@deejaydee) June 23, 2017
Again !! Every week!!! #facebookdown

— Fe e Mixalis 🇧🇷🇬🇷 (@FernandaMixalhs) June 23, 2017
https://twitter.com/_BusinessHelper/status/878194784296329216
Since Facebook listens to me via my phone I assume it is not working today because I said "I HATE FACEBOOK" #facebookdown

— Kristen Massaro (@KreeBeau) June 23, 2017
We have reached out to Facebook to determine the extent of the outage and will update this article when we learn more.
Update 3:56pm CT: A Facebook spokesperson told the Daily Dot in an email that the issues have now been fixed, and Facebook should be operating normally for users.