For months, Facebook has rolled out tools and policies to combat the flood of coronavirus disinformation.
But it remains remarkably easy to find detailed advice on using and administering MMS, a potentially harmful coronavirus "cure," in groups on the platform.
People are even using the site to sell and distribute the chlorine dioxide mixture, which the U.S. Food and Drug Administration (FDA) has been cautioning against for years, likening it to a "powerful bleaching agent" in one graphic.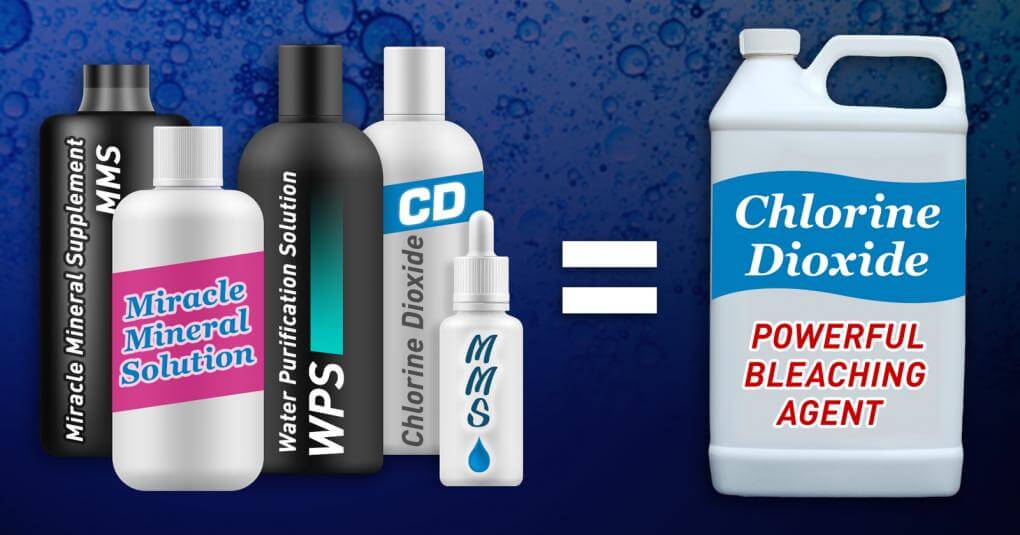 "Both sodium chlorite and chlorine dioxide are the active ingredients in disinfectants and have additional industrial uses," the FDA cautions in a 2019 consumer update. "They are not meant to be swallowed by people." The agency explains those who do use MMS might experience "severe vomiting, severe diarrhea, life-threatening low blood pressure caused by dehydration, and acute liver failure."
Still, MMS, shorthand for "Miracle" or "Master Mineral Solution," has been promoted as a remedy for everything from autism to HIV/AIDS, and now, coronavirus.
While media outlets noted a spike in social media interest about MMS since President Trump's comment on using disinfectants to treat the virus, in some private coronavirus Facebook groups, it's been a popular topic for months.
In one group, which purports to be for coronavirus "natural remedies" and has thousands of members, multiple posters describe taking MMS as both a preventative measure and a cure for COVID-19, the infection caused by coronavirus.
CORONAVIRUS PANDEMIC

In one particularly worrying comment, an advocate even encourages a breastfeeding mother to take the substance, citing a pro-MMS blog post to suggest it is safe. A group admin also boasts of having Kerri Rivera, one of the most prolific advocates of MMS, in the group, which regularly links back to her website. Users dismiss the warnings from media and government agencies, claiming they view MMS as a threat to "big pharma."

A basic search for "MMS" on Facebook turns up groups including "Treating Lyme with MMS."
Previously, the top result was for a private group called "MMS Protocol Support Page," which included detailed instructions for purchasing and administering the solution.
The group administrator was a page claiming to be a chapter of the Genesis II Church, which has been the largest proponent of MMS over the years.

While a welcome post from the church for new members noted "no medical advice is given here" and it did not "recommend trying MMS," the same post went on to describe MMS as "profoundly healing."
A later post from the church's page offered virtual "Hourly Personal MMS Coaching Sessions" for $50. Members posted almost exclusively about their daily MMS regimes and medical questions, which were addressed by the administrator and other users.

After an inquiry from the Daily Dot, a representative from Facebook said the group was removed for violating the platform's Community Standards. 
The public church page behind the group, which shares similar dosing information, is still available. The FDA sent a warning letter to the Genesis II Church in early April to cease selling the solution. Later that month, a federal judge temporarily blocked them from further sales. Links to purchasing MMS as "donations" to the church are still readily available on its website.
But just removing one page won't do much to halt the hucksters.
On Facebook, posters continue to share their sources for purchasing the chemical solution. Both groups mentioned here had numerous posts and comments referring to multiple operators offering MMS, including sellers on eBay and other Facebook users. Those posts are still available in the "natural remedies" groups.
Facebook's Regulated Goods policy prohibits content that attempts to sell, promote, or solicit non-medical drugs, as well as posts that provide instructions on how to use or make non-medical drugs.
When it comes to the issue of disinformation in groups, Facebook previously told the Daily Dot, "Anyone who searches for COVID-19 related groups is directed to credible information from health organizations." Facebook also has promised to "reduce the distribution" of groups that promote disinformation or even remove or delete them.
Members in MMS groups had expressed concern that Facebook would monitor their posts. Some users, like Rivera, have turned to alternative platforms like Telegram, where, as Business Insider reports, she is able to post with impunity.
Experts around the world agree there is currently no cure for coronavirus. The FDA warns of any substances that claim to "cure, treat, or prevent COVID-19."
READ MORE: