Those Facebook ads we all know and love will be getting a little bigger. The world's largest social network is rolling out larger ads on its right-hand column, the company announced on its blog.
The larger ads will begin showing up in feeds later this month, and everyone should have them by the end of the year. During early testing, Facebook saw people were more likely to click on the new ads than the current version. Facebook calls the move "a better experience for people," and says since the ads are larger, "there will be fewer of them."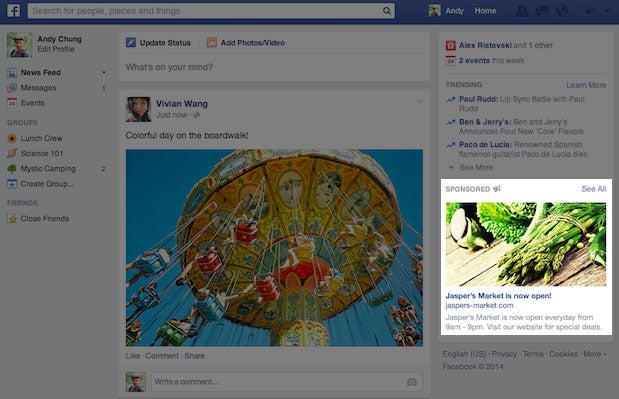 The larger ads will only be seen the desktop version, as Facebook's mobile view does not have the right-hand column.
And now we will all ponder the question of our age: Would we rather have fewer, larger Facebook ads, or more, smaller Facebook ads? Think about that for awhile. 
Photo by angermann/Flickr (CC BY-SA 2.0)