At the height of the Occupy Wall Street movement in October 2011, hundreds of protesters flooded the streets to promote economic equality. Most walked away from the demonstrations unscathed while others suffered scrapes, bruises, and broken bones due to overcrowding and clashes with the police.
These protesters were often aided by Anonymous volunteers equipped with first aid kits and bandannas created by Etsy seller Matthew Borgatti.
"Originally it was just supposed to be a simple Guy Fawkes face," Borgatti, 27, told the Daily Dot. "Then I thought, the bandanna shouldn't just be a bandanna. I started playing with different things it can provide; using is as a mask, using it as a face shield, as a bandage. People were also using to interrupt the effects of tear gas."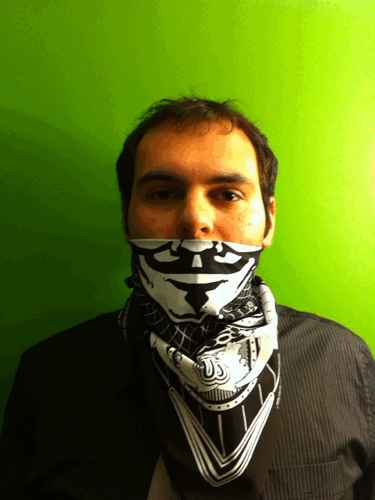 Borgatti ended up providing one free monochromatic bandanna to protesters for every one sold on his Etsy store Sleek and Destroy. In total, Borgatti donated more than 500 bandannas to demonstrators in Oakland and New York.
The bandannas are printed at Dogwig, a 16-year-old printing facility where Borgatti used to wait outside of for his school bus as a kid. Raised in a military family, moving around the country for his father's job as a orthopedic surgeon, Borgatti's family ultimately settled in New Jersey, where he became obsessed with Mega Man fan art and Internet art communities.
In 2003, Borgatti enrolled at Rhode Island School of Design (RISD), where he dug deeper into robotics and special effects. During the summer of his sophomore year Borgatti "applied madly" to almost every special effects-related job and internship he could find. He was offered one at the  Character Shop by Rick Lazzarini. The first project he worked on was for a film called Pacific Air Flight 121, which was later renamed Snakes on a Plane. Borgatti worked on some of the silicone castings for the giant anaconda that dropped from the plane's ceiling.
"Being in a special effects shop is a lot of push and a lot of rush," Borgatti said. "You don't really have time to screw up. There's an interesting trickle down where everyday I would get 10 quick lessons on things. I would get this tutorial to get 1,000 things in a day. That experience was a  bootcamp for learning how to do everything from animatronics to testing silicon."
After Snakes on a Plane, Borgatti landed with the stop motion effect experts Chiodo brothers in July, working on The Simpsons' Gumby parody, "Garfield 2," and the very end of production on Team America World Police. Borgatti graduated from RISD in the spring of 2007 and spent much of the next year working at Instructables, a website specializing in do-it-yourself projects, and Prototype This, a spinoff series of Mythbusters.
Then around the summer of 2009, Borgatti discovered Etsy, a handmade community and storefront that caters to DIY artisans. His first item for sale was a set of horn candles "cast from an impala horn with a candle wick running down the center of the horn." Borgatti sold 70 candles and was featured on Boing Boing. He's since pushed everything from fingerprint earrings to Guy Fawkes-inspired cufflinks.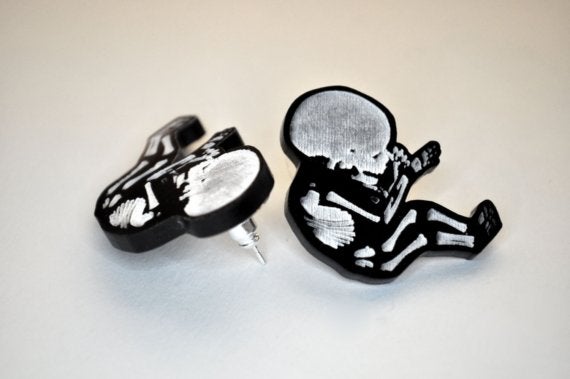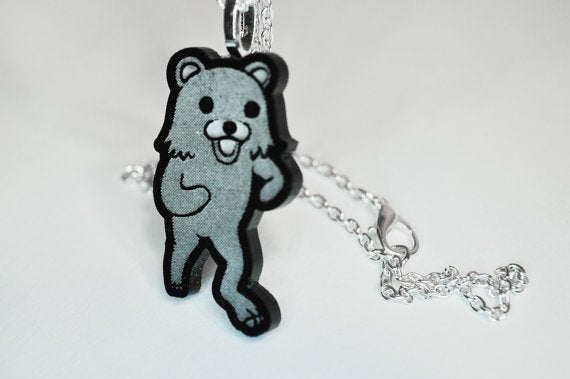 Borgatti's store employs two part-time employees who help ship about 100 products a month. But none have had a greater impact than the nonymous bandanna;  he's printed more than 5,000 to date.
The idea originally came from Borgatti's work with the Anonymous medic community in Oakland and New York. He wanted to create something to help the volunteers who tended to injured protesters.
"The actual meaning behind [Occupy Wall Street] is what inspired me," Borgatti said. "The meaning behind Anonymous and a group of people on the Internet made a big difference and made a huge social impact, is kind of similar to the Arab Spring."
Borgatti's sales through Sleek and Destroy help pay for his Brooklyn rent. The rest of his living expenses are covered by a robotics research project he's working on with a professor at the Massachusetts Institute of Technology. But if all goes according to plan, the Etsy store will one day become full time.
"It's an environment where you can test whether the world will support your dream," Borgatti said. "And it just might."
Main art via Matthew Borgatti; GIF by Fernando Alfonso III