Ah, inbox management: so few tasks manage to feel both critically important and a colossal waste of time. Unroll.me is a service that simplifies matters by combining all your subscription emails into a daily digest, but with the announcement of their 2013 awards for the most and least successful e-newsletters, you have the opportunity of avoiding the worst offenders altogether.
Topping the list of failures, with a whopping 52.5 percent unsubscribe rate, is a site many of us have turned to when out of town for Mother's Day: 1-800-FLOWERS.COM. This could be a function of the relatively prominent "Unsubscribe Me" option, or perhaps just an indication that most people don't need to purchase elaborate floral baskets and displays with any frequency.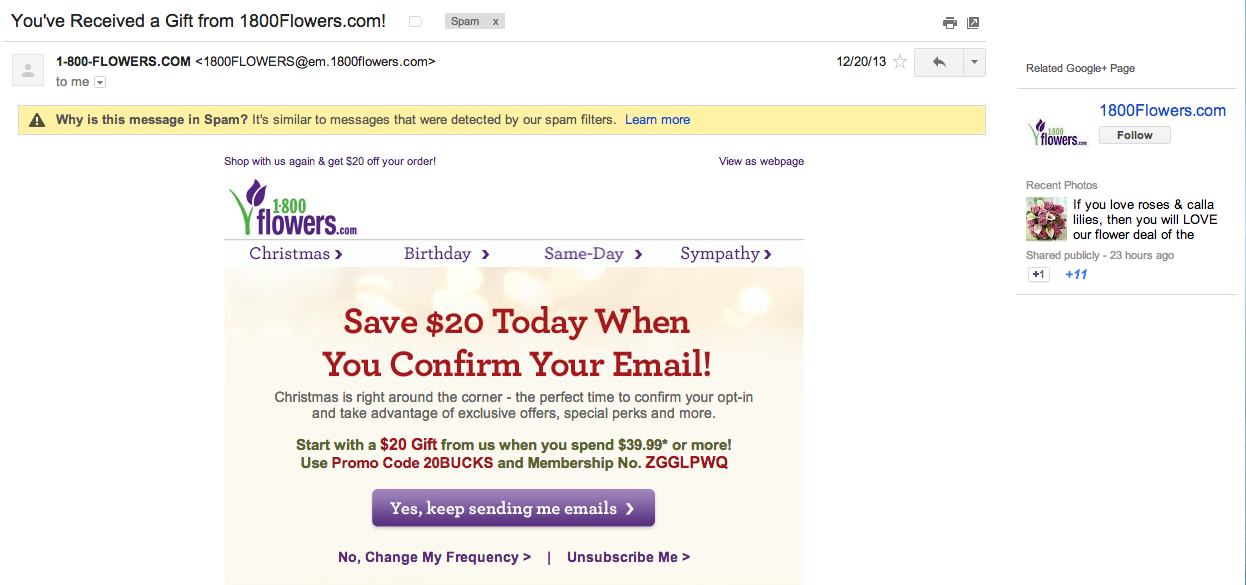 Overall, it's tough out there for florists and "1-800"-styled businesses: both ProFlowers and 1-800-CONTACTS landed among the top 10 most unsubscribed; it doesn't help that the latter is always nagging you about your Flexible Spending Account. Nos. 2 and 4 on that list were travel service Expedia and local event merchant TicketWeb—because let's be real, nobody likes to travel or go to concerts as much as they claim to.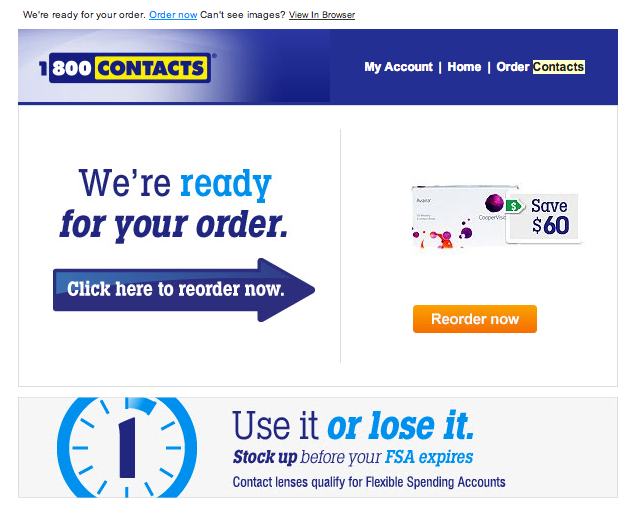 Meanwhile, people can't sign on for updates from Hulu or AmazonLocal Deals fast enough, and more than 60 percent of Facebook, Google+, Twitter, and LinkedIn users are subscribed to those respective e-newsletters. We do love to network, don't we.
Photo by Gwynhafyr/Flickr