Just two months before MTV's Video Music Awards, the network was in a bind. A photographer scheduled to shoot One Direction to promote the big event had canceled due to passport issues. A call was placed to staffer Jimmy Repeat.
"Get your shit," recounted Repeat shortly after. "They agreed to do five minutes with us. Get on a plane."
Twelve hours later, Repeat was on a flight to London to meet One Direction. Only instead of a photo shoot, Repeat would create 60 GIF animations—moving portraits, seconds of footage looped ad infinitum. The resulting images of the the massively popular British-Irish boy band were candid and personal, a brief glimpse of life behind the scenes.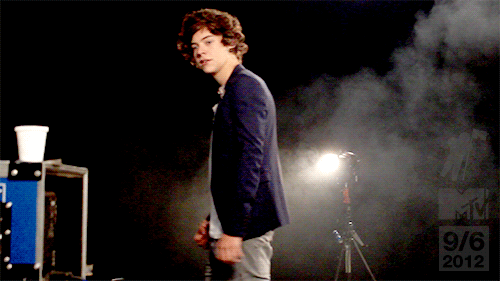 Some of the GIFs made it onto MTV's popular Tumblr blog, where they accumulated more than 135,000 notes.
"MTV built their brand being the first to venture into new territory and the GIF almost encapsulates their brand persona," noted Repeat, one-half of Tumblr GIF duo Mr. GIF (pictured right). "They recognized the power of the GIF and how their demographic communicates."
The One Direction session is just one of countless reasons why "GIF" was declared Oxford's Word of the Year. In 2012, the image format went mainstream, used by major brands and even President Obama's reelection campaign to reach an increasingly plugged-in demographic. Mr. GIF, for example, has done commissioned work for American Apparel, New York's Fashion Week, and Vice magazine.
This is the start of a GIF economy.
…
The GIF, or graphics interchange format, was first created June 15, 1987, by inventor Steve Wilhite and Alexander "Sandy" Trevor, CompuServe's former chief technical officer. It was called the 87a and allowed people to create compressed animations with a timed delay. The format was ideal for lossless, compressed graphics, pumped full of color.
"I think the first GIF was a picture of a plane," Wilhite recalled to the Daily Dot last year. "It was a long time ago. What has made GIF hang around is the animation loop that Netscape added. If Netscape had not added GIF in their browser, GIF would have died in 1998."
Of course, GIFs didn't die, but the format spent time in Internet purgatory. For years, after the patent slipped into public domain in 1998, when Compuserve was sold to AOL, the format consisted only of rudimentary animations of "under construction" signs popularized by GeoCities. You probably recognize this dancing baby from that time period.  
Then came Tumblr.
Founded in 2007 by David Karp, Tumblr's original tagline was "Blogging made easy." The company stripped down the traditional blogging model to its bare essentials—videos, text, images, and—unlike Twitter and Facebook, the company's two closest contemporaries—GIFs.
By allowing users to organize their own content using original tags, Tumblr inadvertently created a network of self-sustaining communities. In December 2010, Tumblr launched a curated system that allowed volunteers to select blog posts to show up on a tag's front page. The GIF tag was added to the short list of featured subjects in early 2011, with Mr. GIF serving as two of its first tag editors.
Through careful curation and sheer ubiquity, GIFs have become a pidgin language for the Internet. It's more than a file format—a GIF is a stolen moment, a sort of currency freely shared online, used to capsule highlights from TV shows and to express our reactions to everyday occurrences. They can be crude loops of YouTube footage or actual art, as witnessed by recent GIF exhibits in both London and Florida. And GIFs have become a part of how we experience events: Tumblr live-GIFed the presidential debates while artist Greta Larkins added a surrealistic touch to New York's Fashion Week with her popular Tumblr FASHGIF.
The rise of GIFs' prominence has led to a demand for GIF marketing.
"Growing fatigue for video, even short video, has also created a perfect space for storytelling in a GIF format," said Tumblr GIF tag editor and writer Lindsey Weber. "And what's amazing about the GIFs' recent popularity is that with mass market is that makers are often using the format in a very simple way, allowing artists to impress and further their success by taking their GIFs to the required next level."
…
Lacey Micallef quit her job to make GIFs full-time.
A former preschool teacher, Micallef has been commissioned to create GIFs for Breaking Bad and the Frederator studio, reworking the source material into her trademark pop art.
"As the stuff I made started to get more popular it became clear to me that I didn't have to keep being a teacher anymore if I didn't want to," Micallef told the Daily Dot in June.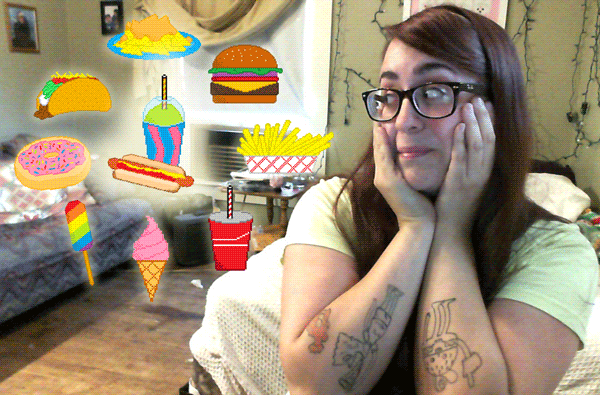 GIF via lulinternet/Tumblr
She's not alone. Clothing company Uniqlo commissioned seven GIF artists to create original animations for a holiday campaign; Vogue Hommes Japan paid Larkins to animate its cover art, and media companies from BuzzFeed to Deadspin are employing in-house GIF creators.  
GIF advertising has also boomed. Major companies from Coca-Cola to Calvin Klein have shelled out at least $25,000 each to have animations featured on Tumblr's Radar, a tool that pushes out content from around the community to every single user. HBO created a Tumblr where users can submit GIFs of its hit show Girls, and earlier this month, Fox Searchlight studios created the movie trailer for Stoker completely out of GIFs.
"GIFs are a legitimate business platform," noted Andre Charoo of Cinemagram, a mobile GIF app that raised $8.5 million in funding in November. "In the age of YouTube, camera phones, and TiVo, the animated GIF lets us stop and ponder about a single moment that otherwise may have gone unnoticed."
SXSW Panel: The Economy of the GIF
Friday, March 8, 3:30pm
Omni Downtown, Longhorn