Election season often makes for strange bedfellows. The 2020 election is creating the strangest alliances of all time.
Tonight, John Kasich will speak at the Democratic National Convention. You may recall that the former Ohio governor unsuccessfully sought the presidential nomination in 2016—as a Republican.
Kasich has not changed his party affiliation since then.
Naturally, some have mixed feelings about the DNC featuring a Republican.
On one hand, it's something of a coup for the Democrats, and possibly a sign that President Donald Trump's support is flagging among Republicans.
On the other, the Democrats spent much of 2015 and 2016 making the case for why Kasich shouldn't lead the country.
Resurfaced tweets by Democratic National Committee's verified account are now circulating on Twitter.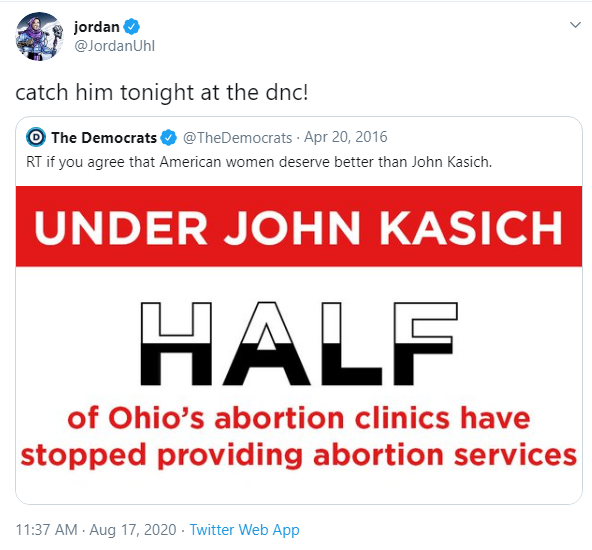 There are so many tweets.
"#IDontMeanToScareYouBut John Kasich's tax plan would either explode the deficit or destroy the economy," @TheDemocrats tweeted in October 2015.
A few months later, they tweeted, "Many of John Kasich's policies have hurt Ohioans, and now he wants to do the same to the whole country."
Admittedly, some are happy that Democrats are attracting Republicans into their so-called "big tent."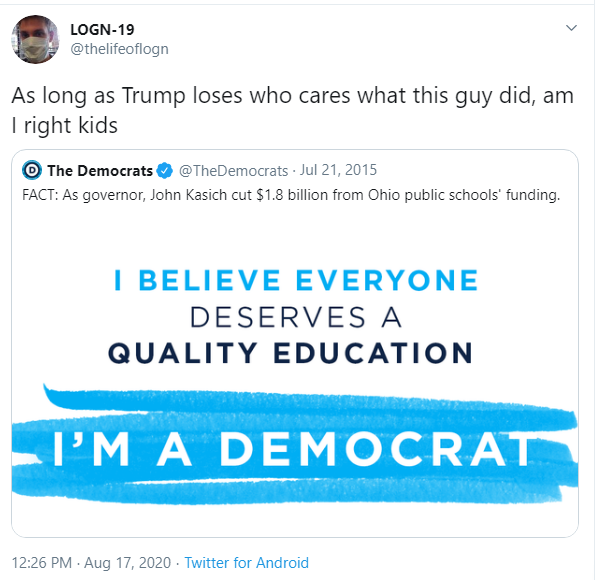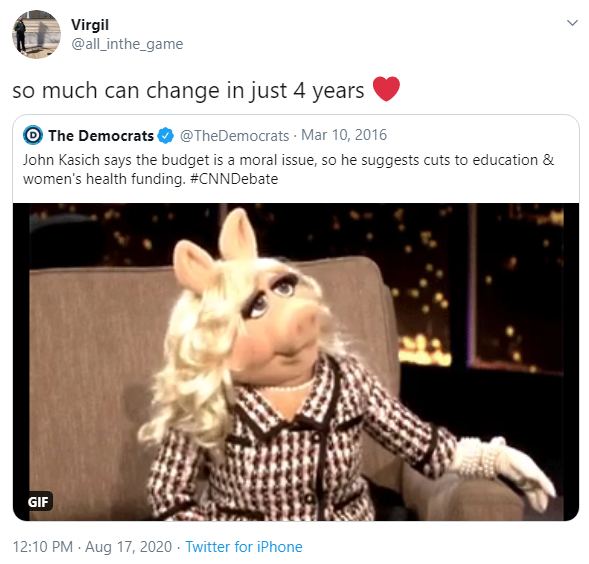 Most are more like WTF, however. "Is @TheDemocrats hacked?" wondered one.
"Remember when the Dems hated John Kasich? Pepperidge Farms remembers," tweeted @SumReditus.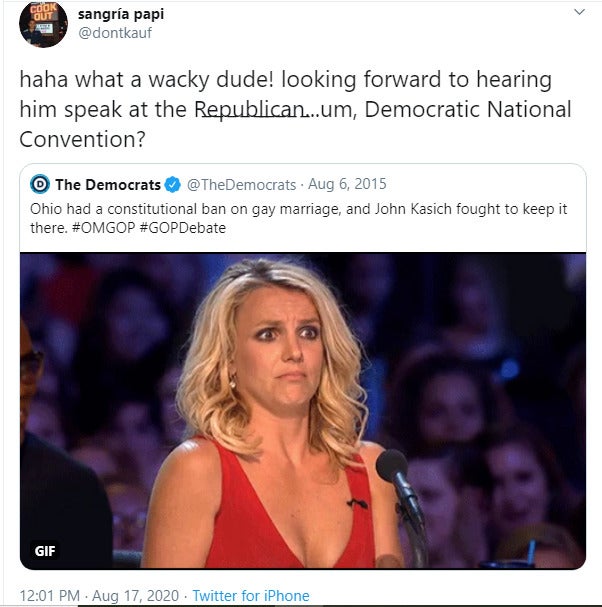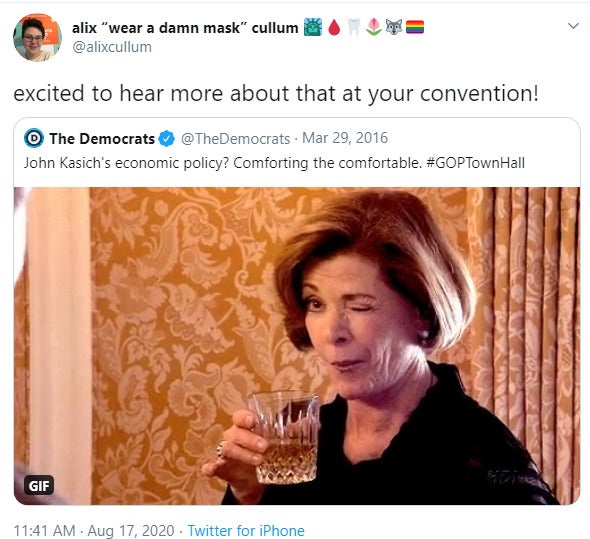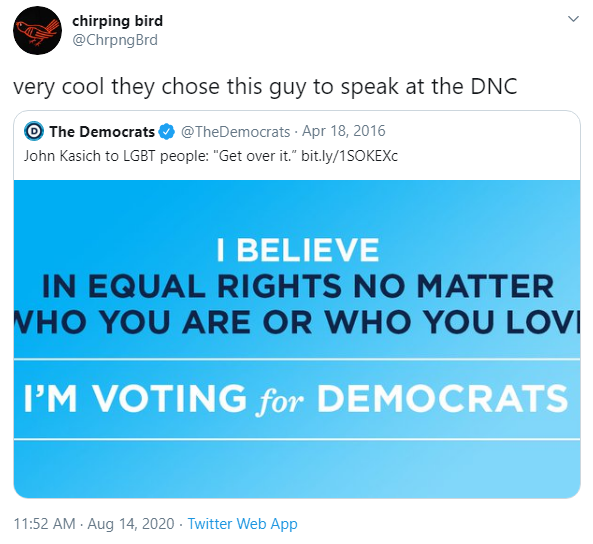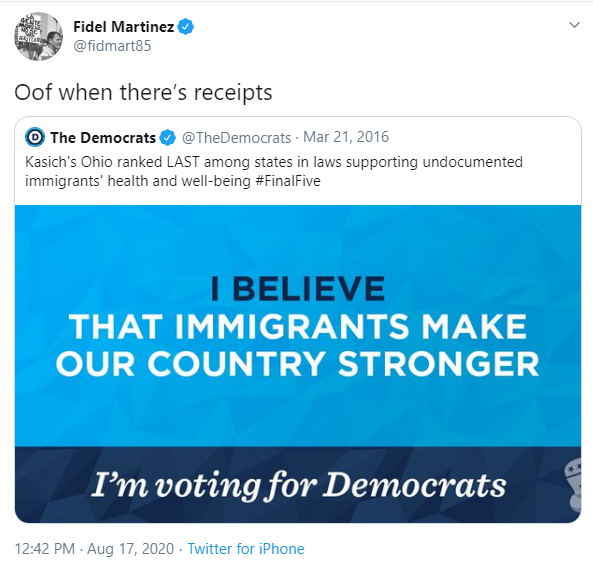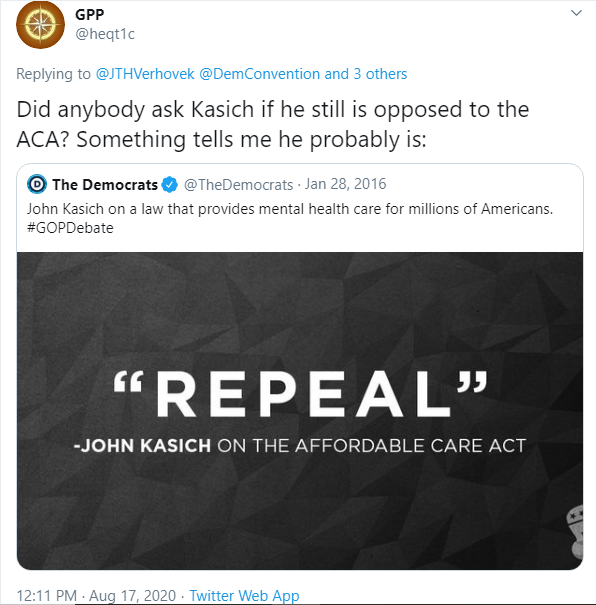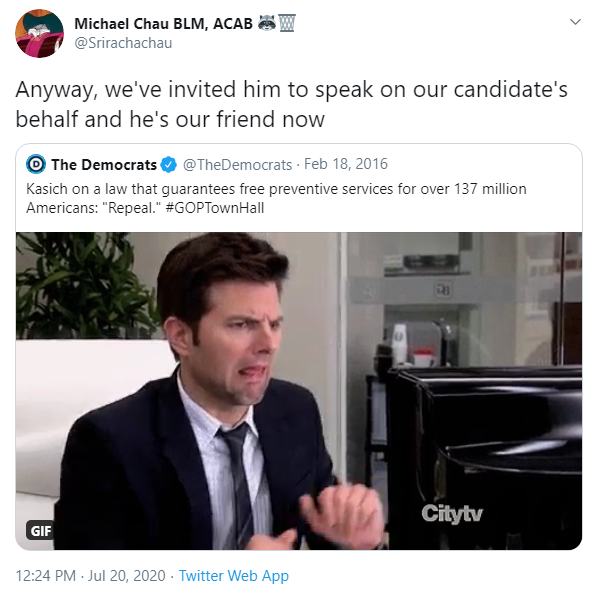 Kasich isn't the only Republican taking the stage at the convention. Quibi CEO Meg Whitman, a former Republican candidate for governor of California, will also speak at the event.
---
Read more of the Daily Dot's tech and politics coverage