Snapchat just introduced another level of control when it comes to messaging. The app is rolling out a new feature called Clear Chats, and it's the perfect solution for a hastily sent or typo-filled message.
Clear Chats allows users to delete messages they've already sent in both individual or group chats. Here's how it works.
How to delete a conversation on Snapchat
First, go to the individual message or conversation where you sent the chat.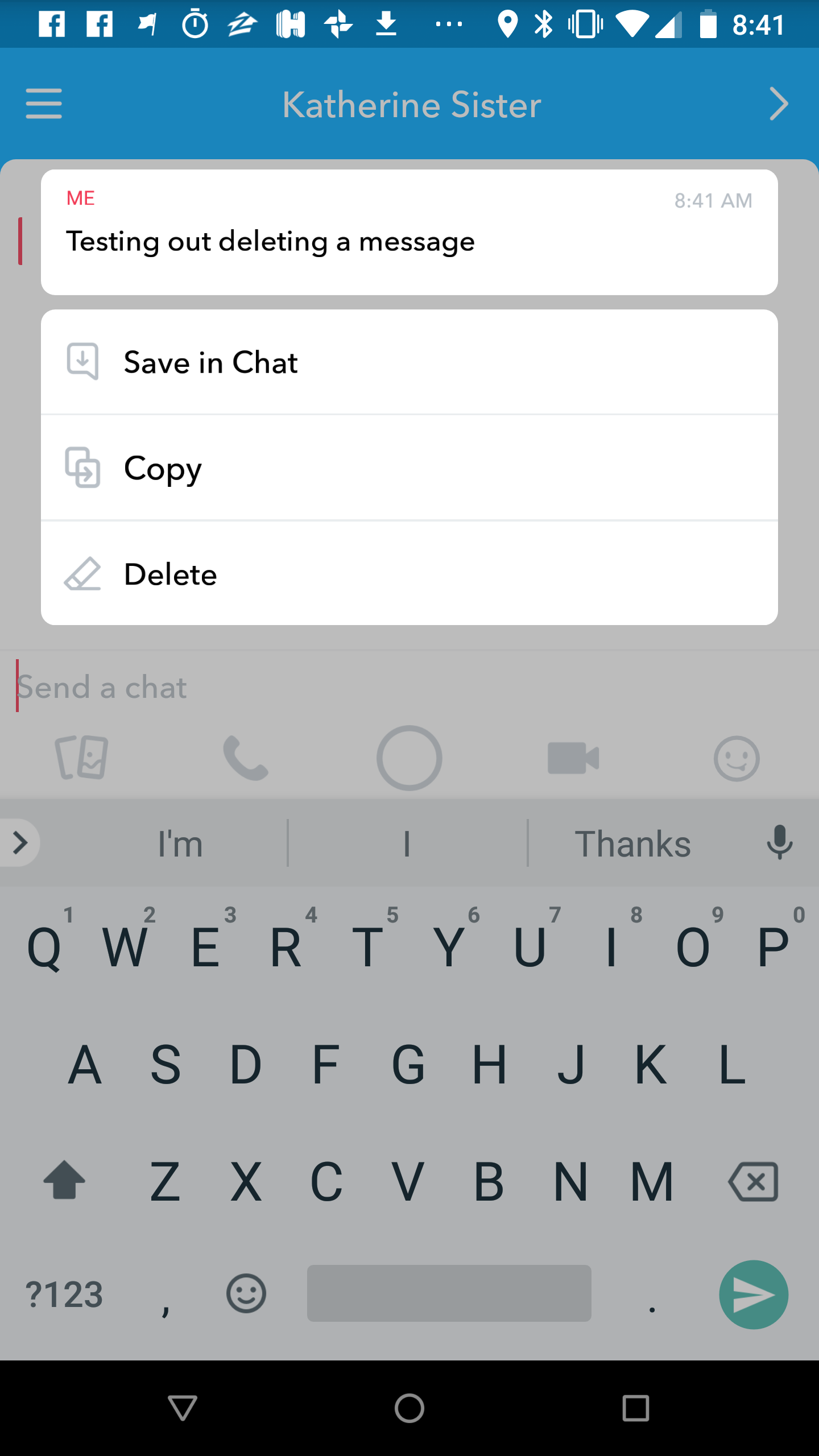 Then, long press on that message and select "Delete" from the "Delete Chat?" dialog box that pops up. (Your alternative options after this long press are to learn more about the feature or to cancel.) Once you've hit delete, the message will be removed from the chat.
There are a few things to note about it, though. The feature isn't secretive: Once pressed, Snapchat will delete the message, but the other members of the chat will also get a notification that a message was deleted.
Still, if you lucked out and your friends hadn't actually seen your message (or photo or sticker) yet, it could save some face. It won't help you, however, if friends have already seen it—or if they've already taken a screenshot of the message in question.
READ MORE: 
Snapchat isn't the first to implement a way to "unsend" messages. You can similarly delete already-sent messages in Instagram Direct, and Facebook is working on a similar feature across its messaging services. Email services such as Gmail also allow for the unsending of an already-sent message (if you've got "Undo Send" enabled in the app's settings).
Clear Chat is rolling out to the Snapchat app globally over the next few weeks.
Need more help? Here's our beginner's guide to the best Snapchat hacks, tips, tricks, and secret functions. We can also help you flirt on Snapchat, find celebrities Snapchats, create a geofilter, and collect Snapchat Trophies.
H/T MacRumors