There's really not much to say about this glorious typo from Texas state Sen. Dan Patrick, a Republican candidate for lieutenant governor of Texas, who up until today had a very conservative view of marriage. The screengrab of the since-deleted tweet, which came in the wake of a judge's decision to void the state's ban on same-sex unions, comes to us from the Dallas Observer.
We applaud his modified viewpoint in spirit, but it may go too far in the other direction. Heterosexuals and lesbians should be afforded the right to matrimonial bliss as well, good sir!
But rather than embrace the opportunity for a major branding overhaul, Patrick soon regressed to his old talking points.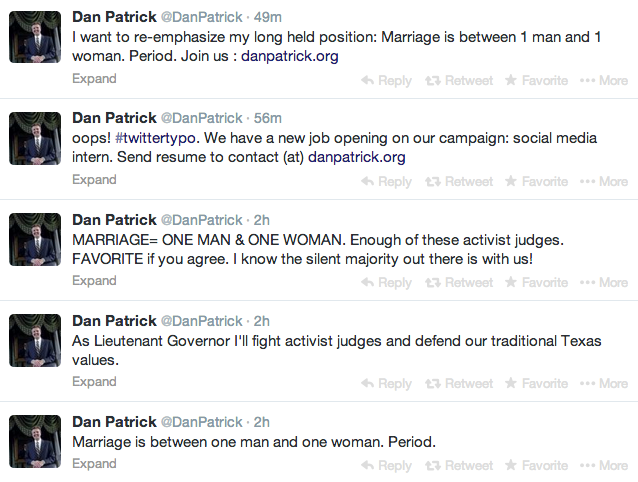 Can someone tell this guy that instead of typing out the word "period," it's preferable to just use one? 
H/T Dallas Observer | Photo by May S. Young/Flickr