We crawl the web so you don't have to.
Sign up for the Daily Dot newsletter to get the best and worst of the internet in your inbox every day.
Hello fellow citizens of the internet! Andrew here. Welcome to today's edition of web_crawlr.

Our top stories today are about: A viral video where a woman captured the moment police arrested someone who was living in the crawl space under her house, a look at the 12 tweets that helped Trump get indicted, a viral video of a girl pranking two pizza places at once, and how the internet is obsessed with a photo of actress Selena Gomez and her blanket.
After that, our Investigations Reporter Claire has a "Dirty Delete" column for you.
See you tomorrow!
— A.W.
---
⚡ Today's top stories
A woman went viral after she captured the moment police arrested a stranger who had been living in the crawl space underneath her house.
Of the 161 overt acts of racketeering listed in the indictment, 12 were tweets posted by Trump.
The video stems from the viral "calling two stores at the same time" trend, where two stores talk to each other, confused.
The internet is obsessed with Selena Gomez and her blanket.
---
We crawl the web so you don't have to. Sign up to receive web_crawlr, a daily newsletter from the Daily Dot, in your inbox each day.
---
🗳️ Dirty Delete
By Claire Goforth
Investigative Reporter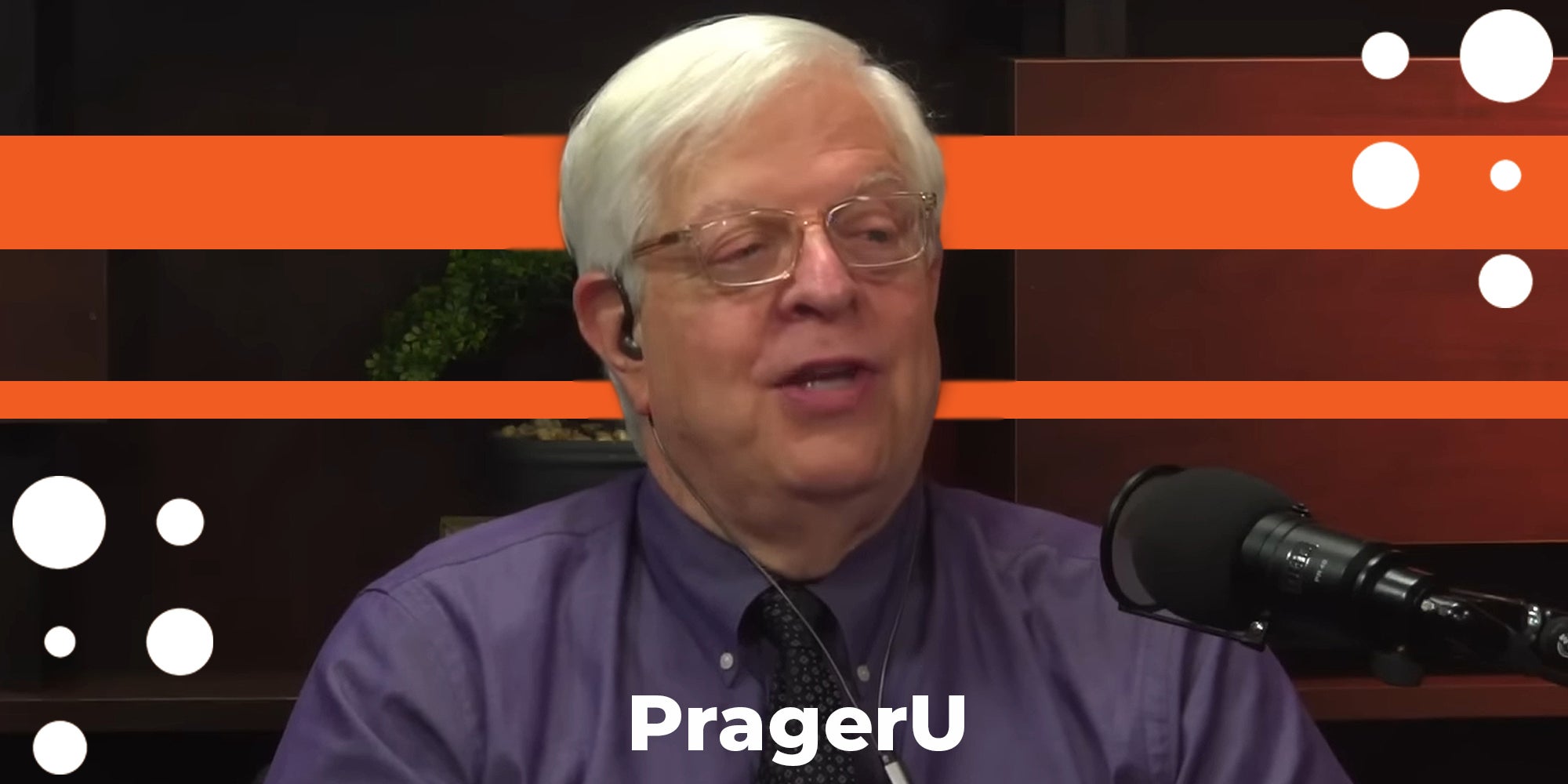 PragerU wants to make your kids conservatives
In each edition of web_crawlr we have exclusive original content. On Thursdays our Politics Reporter Claire Goforth goes deep on the social media history of politicians, political groups, and politically-adjacent figures in her "Dirty Delete" column. If you want to read columns like this before everyone else, subscribe to web_crawlr to get your daily scoop of internet culture delivered straight to you inbox.
---
🕸️ Crawling the web
Here is what else is happening across the 'net.
🎓 In a viral video, a TikToker shared his journey from finding a person's college diploma at Goodwill to shipping it out to the person.
🥫 Apparently there is a right way to use a can opener?
🧅 One Sonic employee is sounding the alarm about an apparent change in the way the chain is making its onion rings.
🥩 A Texas Roadhouse worker had a tip for customers who want to maximize their steak-eating experiences at the chain restaurant.
🎤 Taylor Swift wrapped up her L.A. Eras tour dates recently, and there were countless celebs in attendance. But one stood out: Karlie Kloss.
👑 It's okay to be by yourself. Feel good flying solo with the best shows and movies about being single.*
🍗 With the price of everything going up, many are looking for ways to save a buck. One woman's Chick-fil-A hack may very well be the cost-savings break many need.
🦸 Not all heroes wear capes. Sometimes, heroes are random strangers willing to go to bat for someone they've never met.
👶 From the Daily Dot archive: The many lives of the Dancing Baby,cyberspace's first cringe meme.
*The Daily Dot may receive a commission in connection with purchases of products or services featured here.
---
👋 Before you go
Everyone has done ridiculous things after a bad breakup, like stalking their ex on social media or calling them repeatedly while intoxicated.
But one man may have taken things to the extreme when he posted a video of himself allegedly sleeping in his ex's bed while she was on vacation.
Many commenters on the video were worried about his behavior. Breaking into someone's house could lead to aggravated misdemeanor penalties or felony penalties. If convicted, both charges could land someone years of jail time and fines.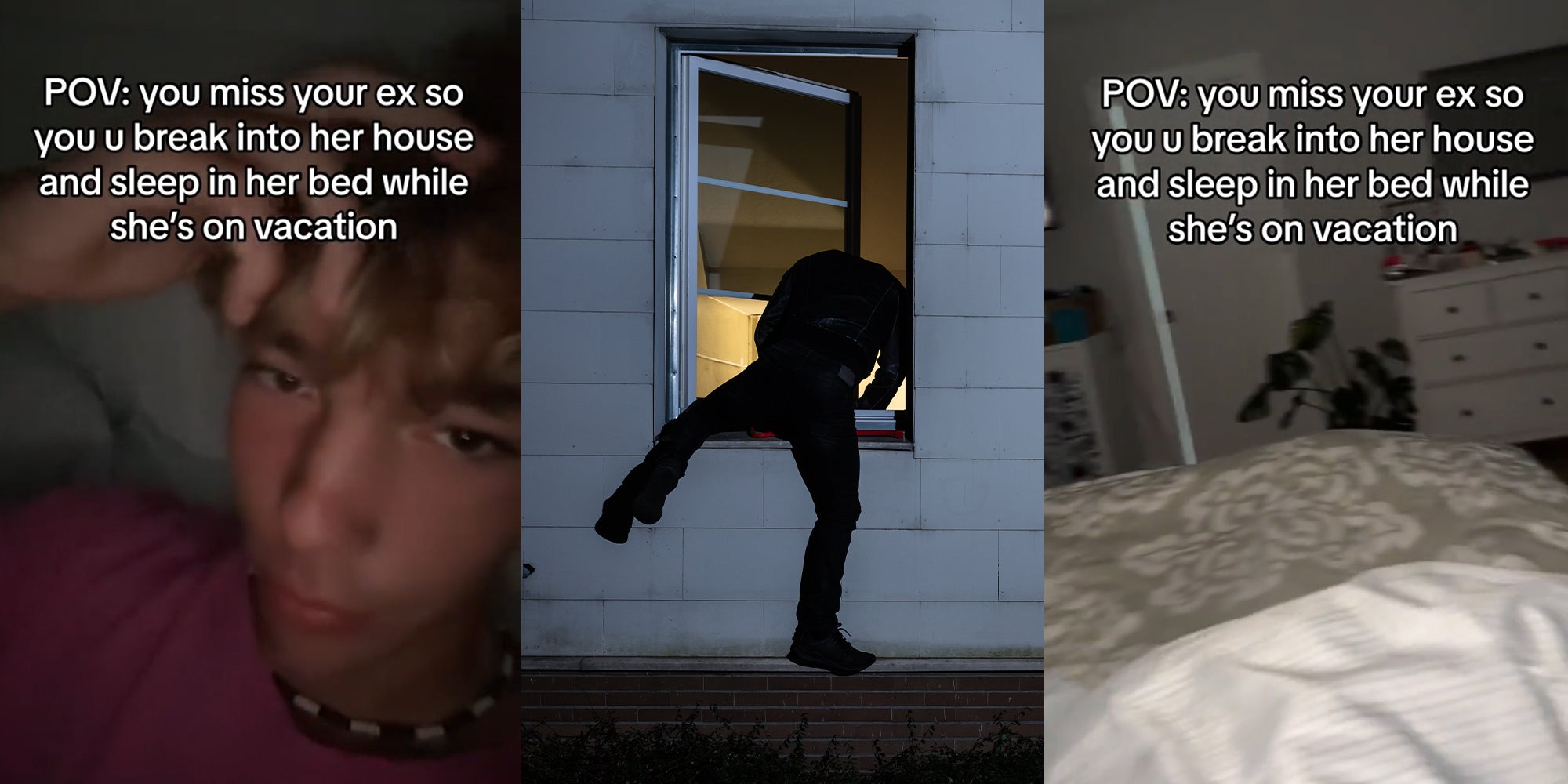 ---
🎶 Now Playing: "Thrift Store Cowboy" by Matt Moran 🎶