We crawl the web so you don't have to.
Sign up for the Daily Dot newsletter to get the best and worst of the internet in your inbox every day.
Hello fellow citizens of the internet! Andrew here. Welcome to today's edition of web_crawlr.

Our top stories today are about: A Raising Cane's customer detailing her GrubHub delivery fail that led to her getting a 32-ounce cup of mustard, a package of stories from Daily Dot reporters that delves into the psychology of TikTok, a dumpster diver's haul at Starbucks that has gone viral, and how everyone hates how Elon Musk rebranded Twitter to "X."
After that, we've got a "Problematic on TikTok" column for you from our IRL Reporter Tricia.
See you tomorrow!
— A.W.
---
⚡ Today's top stories
A woman revealed a delivery app fail, receiving a 32-ounce cup of mustard after ordering Raising Cane's through GrubHub.
In the "Psychology of TikTok," the Daily Dot examines the very real, and often dangerous, mental and physical health implications of the most popular app in the world.
In a viral video, an anti-waste influencer called out Starbucks for throwing out several pounds of food and utensils instead of donating them.
By changing Twitter's name to X, Elon Musk destroyed a popular brand and confused the platform's users.
---
We crawl the web so you don't have to. Sign up to receive web_crawlr, a daily newsletter from the Daily Dot, in your inbox each day.
---
😬 Problematic on TikTok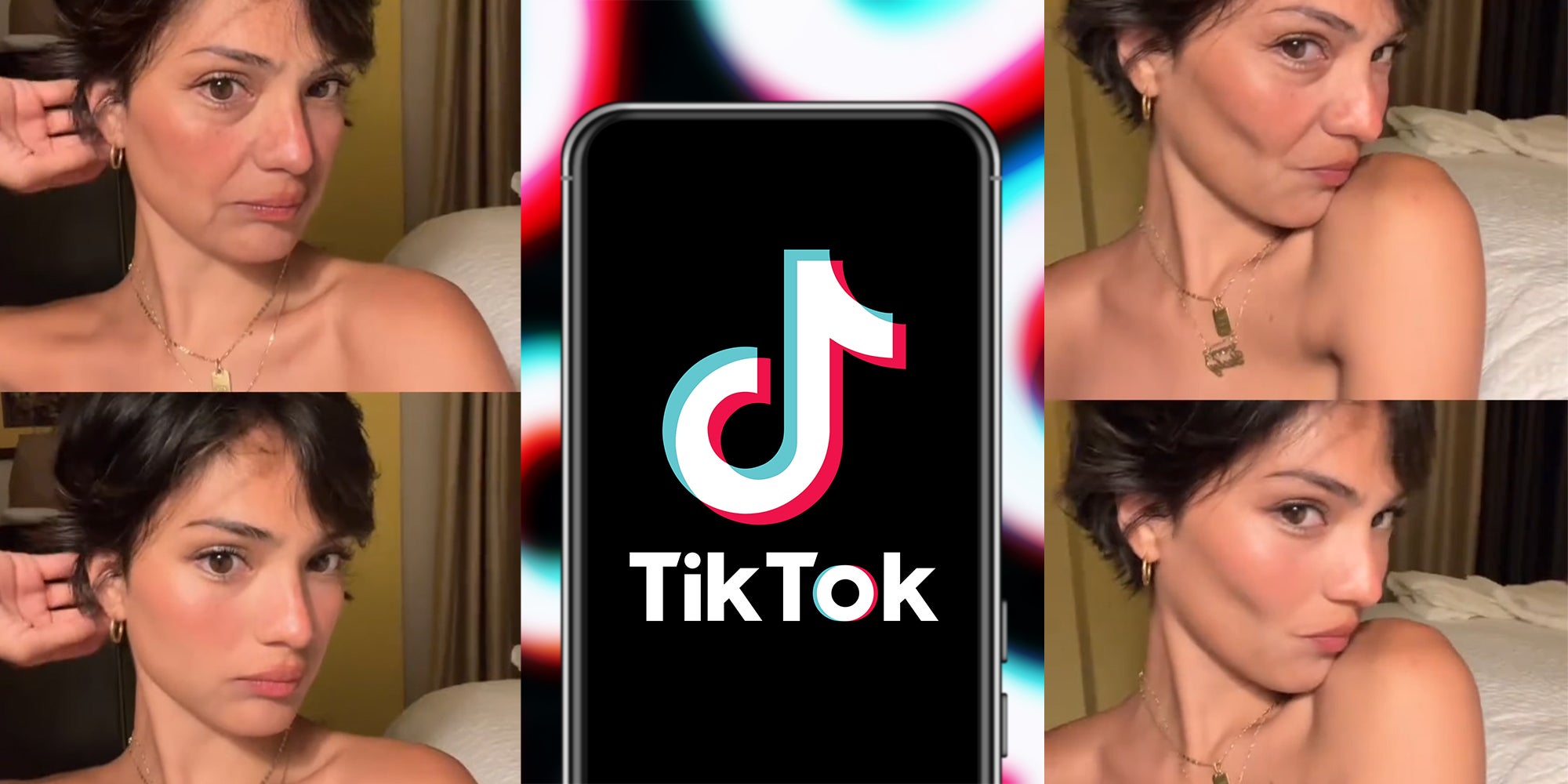 TikTok's 'aged' filter has taken over the app
In each edition of web_crawlr we have exclusive original content every day. On Tuesdays our IRL Reporter Tricia Crimmins breaks down the trends on the popular app that will make you cringe in her "Problematic on TikTok" column. If you want to read columns like this before everyone else, subscribe to web_crawlr to get your daily scoop of internet culture delivered straight to you inbox.
---
🕸️ Crawling the web
Here is what else is happening across the 'net.
💸 A woman recently posted a video sharing how she had inadvertently paid $90 a month in subscription fees without receiving any goods from the company.
👀 Sometimes on TikTok, you get a behind-the-scenes glimpse at how things work at places we go every day. And we wish, dearly, we hadn't.
🐶 A pet owner tried out a "hack" she says she saw on TikTok in an effort to cool down her dog in 90-degree weather. Some pet owners are advising against it.
🍴 When working in the service industry, there are many little things that can get on your nerves over time.
💇‍♂️ A soon-to-be father went viral after reportedly getting a bad haircut from SportClips a week before his gender reveal party.
🏝️ These smart home gadgets will turn your home into a high-tech paradise you never want to leave.*
🥪 This Jersey Mike's worker railed against Subway's new automatic slicers in a video that has now gone viral.
⛽ A user's clip went viral after claiming they did not know how to stop a gas pump from pumping gas. As a result, they must fill their car up completely every time.
⚰️ From the Daily Dot archive: Is your kid attending funerals on Roblox?
*The Daily Dot may receive a commission in connection with purchases of products or services featured here.
---
👋 Before you go
Users on TikTok love sharing peculiar drive-thru experiences.
Whether it's seeing a robot drive-thru attendant, getting stuck behind a Tesla in which the battery has died, or seeing a drive-thru operated by a dumbwaiter, it's no secret among TikTokers that drive-thrus can provide fertile ground for content.
Now, another drive-thru experience has gone viral and sparked discussion, this time showing a Popeye's drive-thru window security.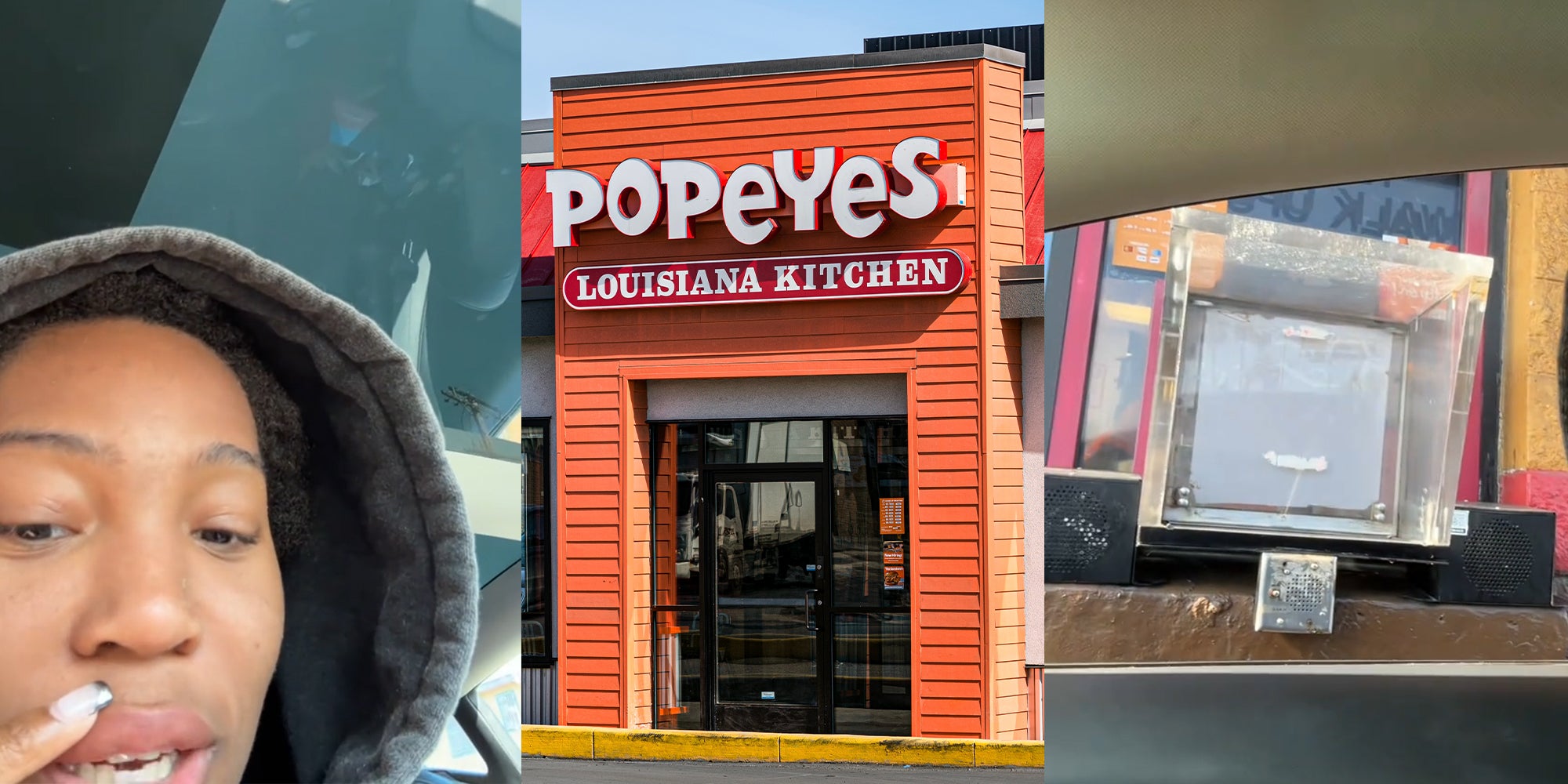 ---
🎶 Now Playing: "Co-Star" by Amaarae 🎶