We crawl the web so you don't have to.
Sign up for the Daily Dot newsletter to get the best and worst of the internet in your inbox every day.
Hello fellow citizens of the internet! Andrew here. Welcome to today's edition of web_crawlr.

We are kicking off the week with top stories about: A viral video where a server says she confronts people who don't tip, a fake Chrome extension made to look like the ChatGPT bot that hacked thousands of Facebook accounts, how fans reacted to the actor who played Jar Jar Binks appearing in The Mandalorian, and a video where a tenant said their landlord installed a camera in their kitchen.
After that, our Tech Reporter Mikael has a "One Dumb Conspiracy" column for you.
See you tomorrow!
— A.W.
---
⚡ Today's top stories
In a viral video, she says she approaches the customer who paid "in front of everyone" and asks why they didn't tip and if they have any suggestions for how she can improve her service.
Thousands of Facebook accounts were hacked.
A user on TikTok has sparked a discussion about rental privacy after their joke video went viral.
---
We crawl the web so you don't have to. Sign up to receive web_crawlr, a daily newsletter from the Daily Dot, in your inbox each day.
---
🤖 Better living through tech
💰 SPONSORED
Unmask the truth behind every face online
You can find a face from across the internet with the most advanced reverse image search on the market. SocialCatfish's reverse image search technology takes reverse image search a step further by mapping the features of a person to find other images with the same face. Don't fall for the next Tinder Swindler—run your first search today.
---
🔍 One Dumb Conspiracy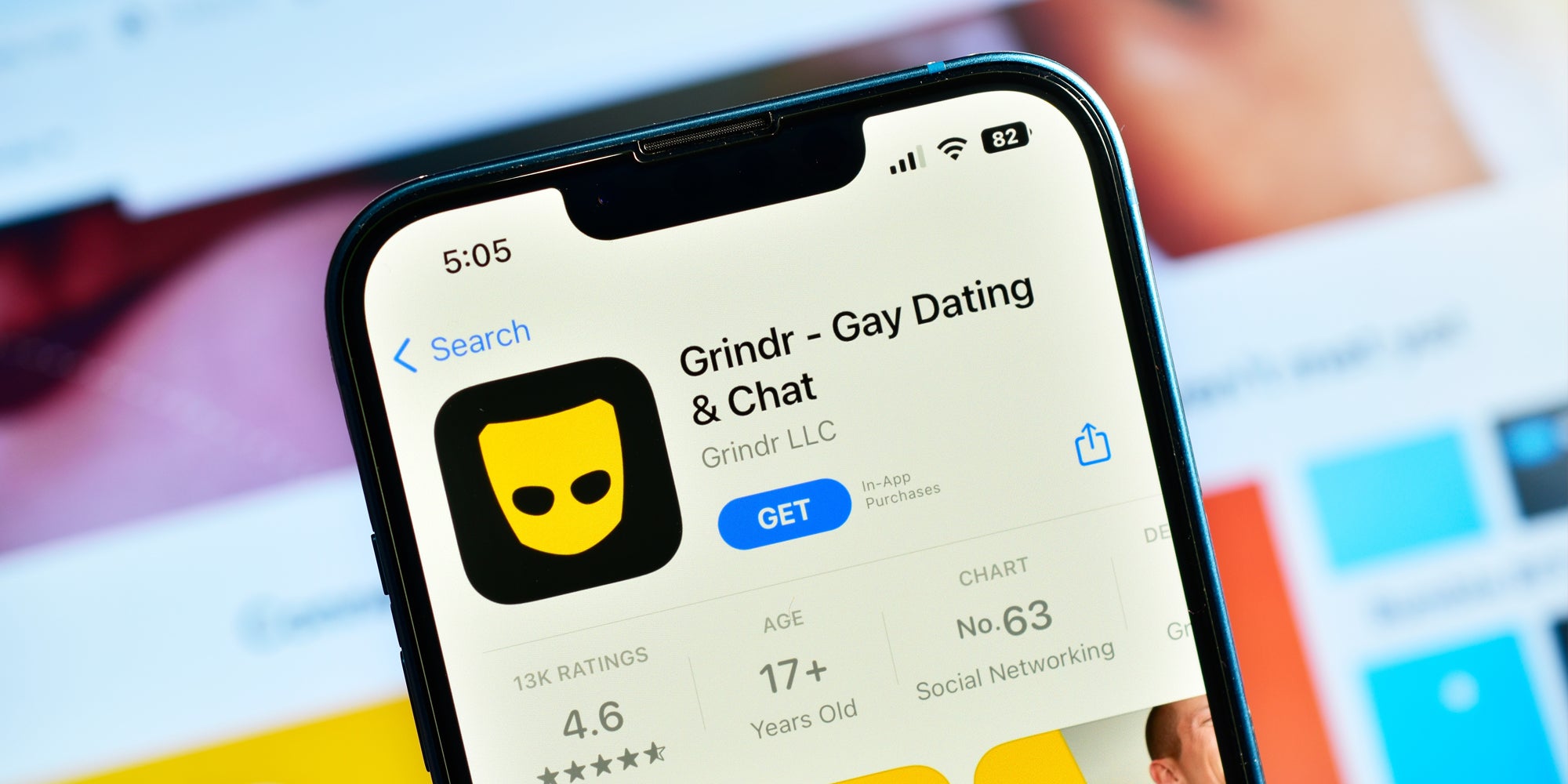 No, Grindr didn't threaten to expose GOP users of its app
In each edition of web_crawlr we have exclusive original content every day. On Mondays our Tech Reporter Mikael Thalen debunks the most wild conspiracy theories swirling around the web in his "One Dumb Conspiracy" column. If you want to read columns like this before everyone else, subscribe to web_crawlr to get your daily scoop of internet culture delivered straight to you inbox.
---
🕸️ Crawling the web
Here is what else is happening across the 'net.
🍔 There's a new TikTok food trend set to be the bane of fast food workers' existence. It's called the "McBrunch burger."
🥩 This Starbucks worker says he was fired after cooking a steak in the store's oven.
🔨 In a recent viral TikTok, a tenant showcases their landlord's failed attempt at covering a hole in their wall.
🤖 From our friends at Passionfruit, the Daily Dot's creator economy newsletter: "From accessibility efforts to ethical concerns, here are our AI takeaways from SXSW content creators should consider."
🌮 Chipotle has again come under fire for making unauthorized substitutions to customers' orders after running out of the necessary ingredients.
🥪 Panera Bread—a restaurant that's no stranger to TikTok virality—is facing backlash online from customers who claim that it's too pricey and its menu items are nothing more than "glorified hospital food."
📺 From the Daily Dot archive: What happens when your favorite TV show gets canceled?
*The Daily Dot may receive a commission in connection with purchases of products or services featured here.
---
👋 Before you go
When sales rise dramatically for a company, it's logical for that company to share some of the wealth with the people who helped make it happen. Sometimes that wealth comes in the form of non-monetary rewards, like a photo with their CEO or a hamburger mug—or, in one Target worker's case, Oreos.
TikToker Bochelly (@bochelly_13) put his workplace on blast for allegedly handing out Oreos and a certificate as a reward for high performance.
"Target be like 'team congrats on 10,000,000 dollars on sales," Bochelly (@bochelly_13) wrote on top of a clip. "Also Target: there's Oreos in the break room as a reward and a certificate."