Remember 8pm today? In the time before?
Odds are, you don't, but it was an idyllic world, where news only traveled at the very reasonable speed of light, and only almost everything happened all at once.
That sadly is lost. Because 9pm sent everyone to another planet.
The hour kicked off with President Donald Trump giving an Oval Office address about the government's efforts to fight coronavirus (COVID-19).
In it, he pointedly ignored the matter of test shortages but did declare a travel ban to Europe for 30 days, which will go into effect on Friday.
While everyone was freaking about the logistics of that—as well as the president's pointed decision to call it a "foreign virus"—news broke that Tom Hanks and Rita Wilson tested positive for coronavirus.
Hanks shared a message that said he and his wife were resting and following their protocols of medical officials.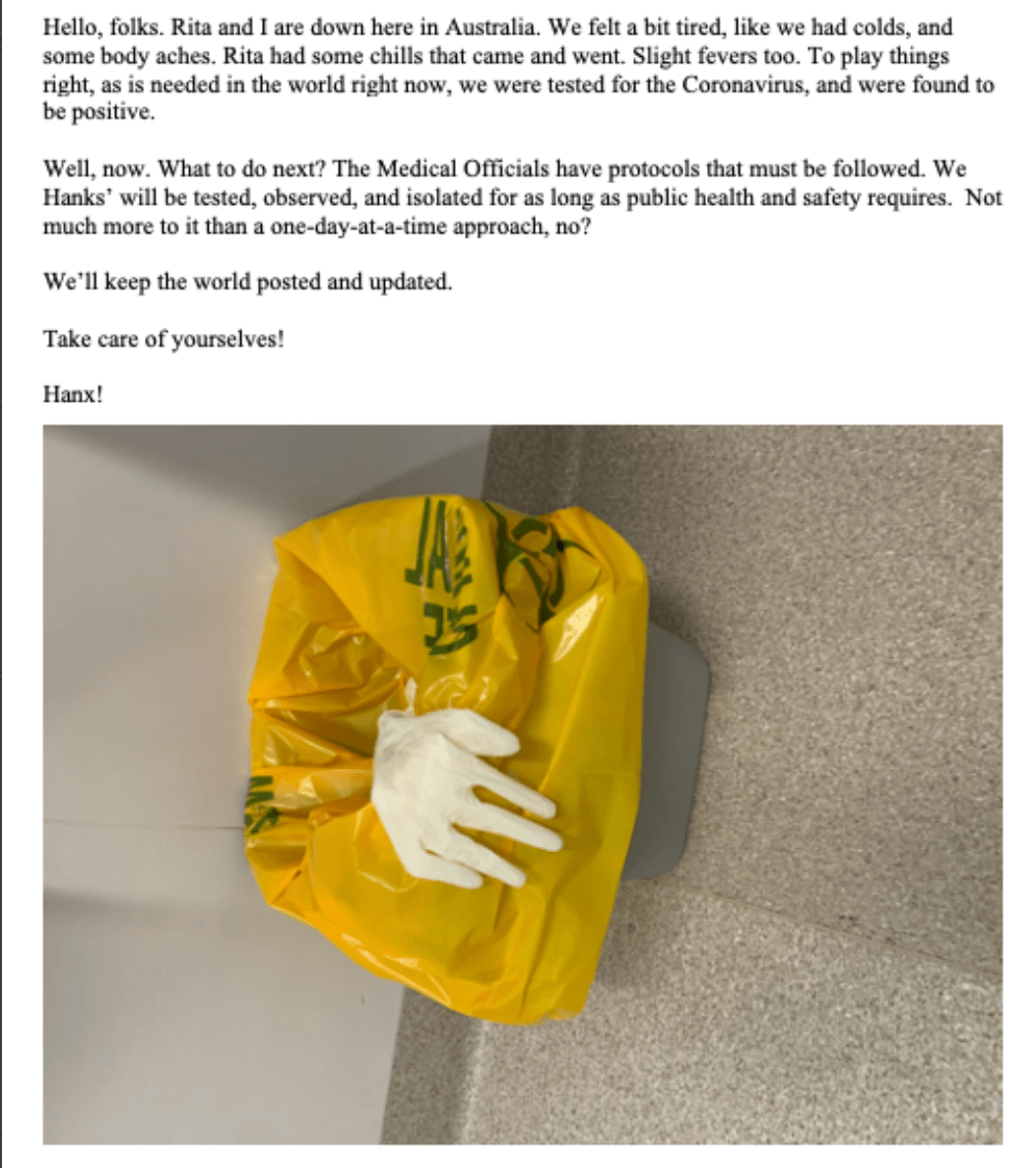 They seem to be in good spirits, but the rest of the internet was not, freaking out about America's movie dad getting caught in the pandemic that was sweeping the globe.
There was, however, barely enough time to process that, when the NBA announced it was suspending its season for an indeterminate length after a player on the Utah Jazz tested positive for coronavirus.
That player turned out to be Rudy Gobert, who had made light of the virus by touching every mic at a press conference that was held after media were banned from locker rooms because of the threat of the virus.
Brilliant.
And that would be enough.
But the hour ended with the realization that the woman who helped kick off this decade of inanity, Sarah Palin, was on The Masked Singer.
And she welcomed us to our new era, the end of time, by singing Sir Mix-A-Lot's "Baby's Got Back."
Welcome, friends. It will only get weirder from here.
READ MORE: