Vine has blown up in the last few days as users rush to share their six-second snippets of life. Now, some companies are using the new Twitter-owned app to recruit new employees.
Though we've yet to spot a Vine résumé (please don't call it a visumé or anything like that), we've spotted three recruitment ads to date. Let's rank the ones we've found.
The mini-trend seemed to start on Friday when Aviary, a photo-editing software company, said it was looking for engineers, a vice president of engineering, and a director of marketing.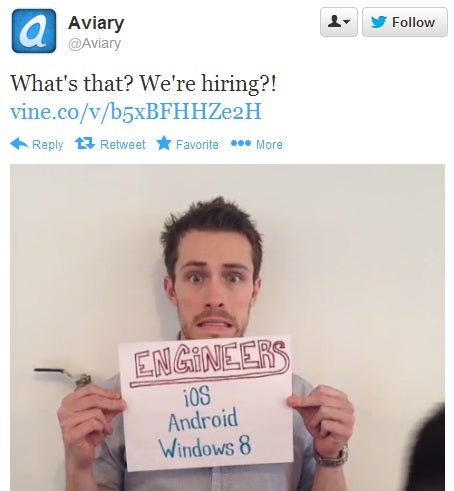 The Vine is somewhat kinetic as one head bobbles along in front of the camera. Having different people hold up the cards makes it more visually interesting, too. Score: 7 out of 10
Elsewhere, a man named Chris Bromfield said he was in need of a Java developer and posted a link to a recruitment site. His Vine asked if someone could understand "this," displaying an illegible screen of code.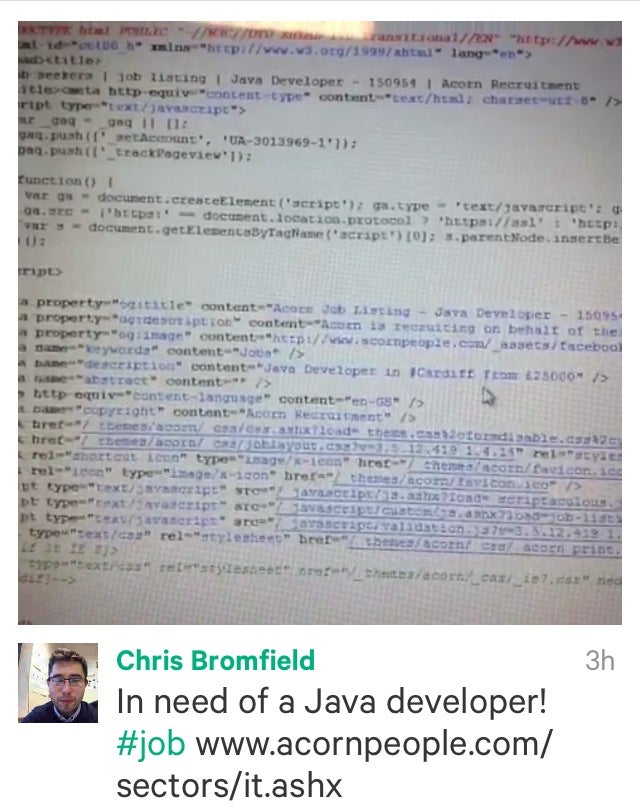 It now appears the ad was deleted. That, along with the unreadable text and link to a site where the exact job listing isn't evident, means we can only give this a score of 4 out of 10.
In slightly cuter hiring news, an organization looking to find homes for stray and abandoned dogs put out the call for someone with *great* ideas on how to use Vine.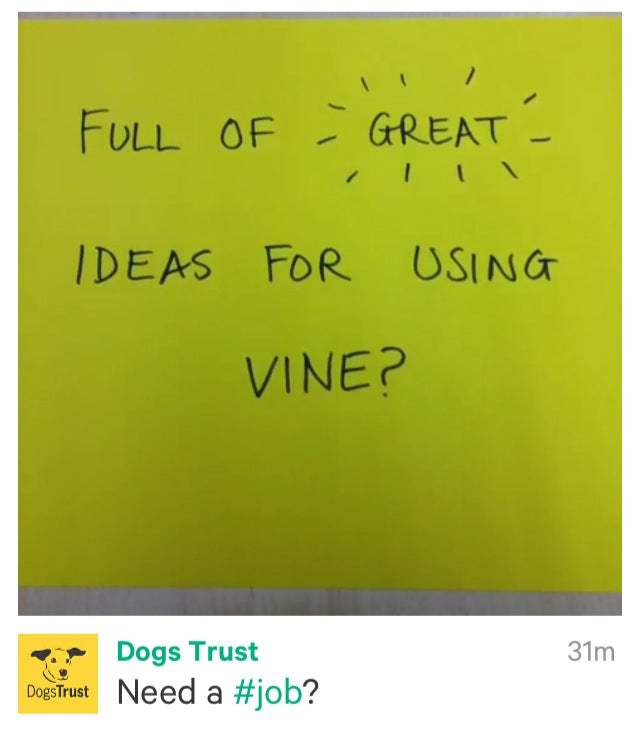 The ad is simple and effective, using four cue cards to get the message across. One question though: Why are there no dogs in this video? A few pooches holding the cards would have made the ad go viral for sure. Score: 8.5 out of 10.
Amid all the talk about Vine being the future of the animated GIF, might it just be the future of classified ads? It might be much more effective to get a look at a for-sale car with a Vine rather than photos or a long YouTube video, and, obviously, to get a sneak peek in an intimate personal ad.
Photo by TenSafeFrogs/Flickr