At long last, Citizenfour—the much-anticipated documentary on whistleblower Edward Snowden—premieres in U.S. cinemas on Friday, Oct. 24.
Exciting stuff, but I managed to catch a showing a week ago, at the British premiere. Veteran journalist Ewan MacAskill took the stage afterwards to celebrate Snowden's actions—and I also caught up with Guardian editor Alan Rusbridger, to chat about smashing hard drives and Glenn Greenwald.
But seriously, who watches films these days? Here's everything I learned from the film and the exclusive Q&A with director Laura Poitras, so you can pretend to have seen it early and impress all your Snowdenista friends:
Snowden gave Laura Poitras Angela Merkel's phone number prior to the revelations, but she didn't try calling it—to his surprise.
Snowden managed to smuggle his girlfriend to Moscow and they live in a fancy house and cook together.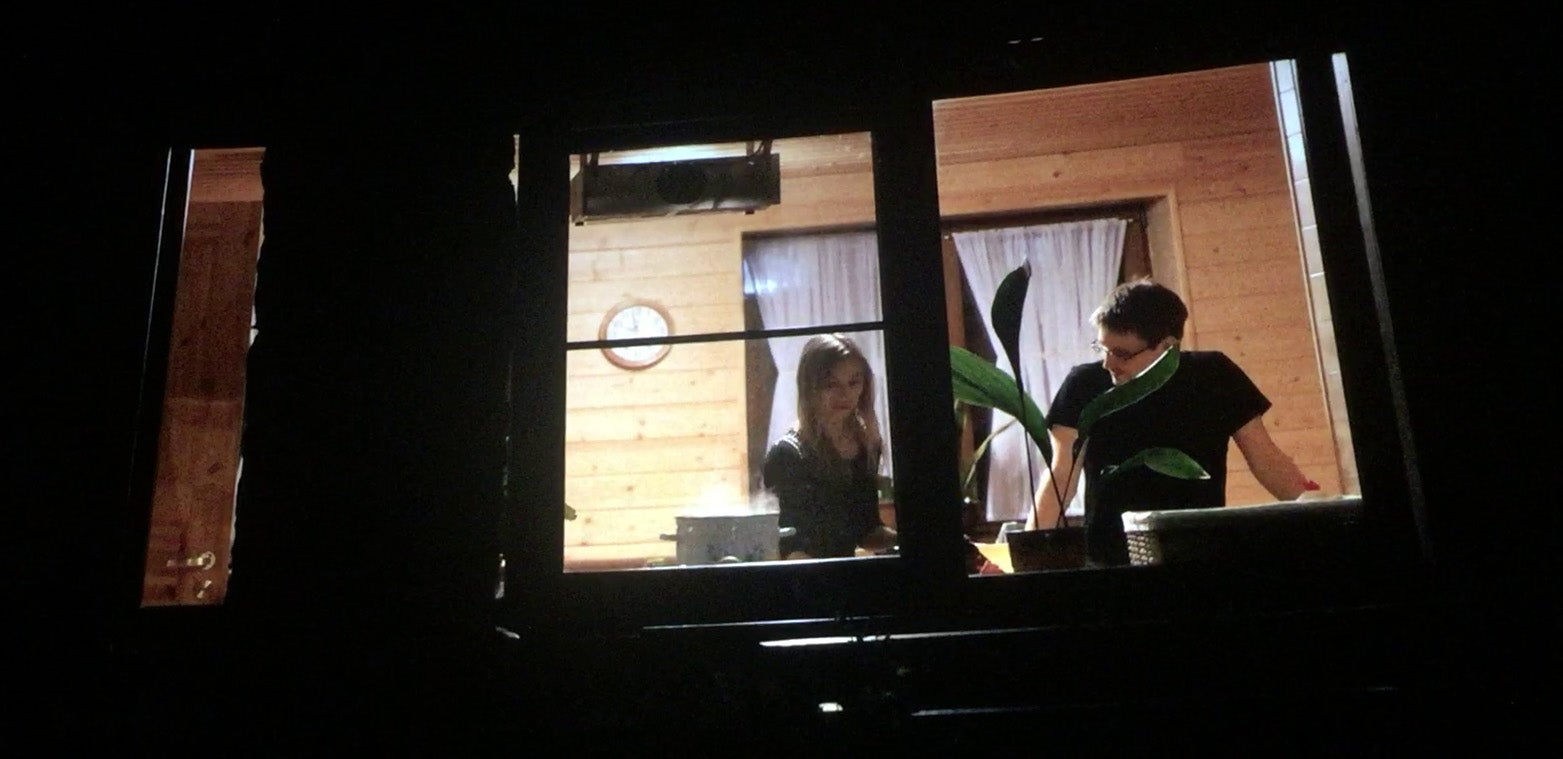 Glenn Greenwald had a lousy 4-digit password when Snowden first met him at the Mira hotel in Tsim Sha Tsui, Hong Kong.
Snowden had no plan and no lawyer once he went public. He met with a random Hong Kong civil rights lawyer who offered to take him in a taxi to the U.N.
Greenwald spends half the film talking despite not leaking anything himself.
Poitras won't come to the U.K. any time soon for fear of being detained, and is currently living in Prenzlauer Berg in Berlin.
Snowden uses a red blanket over his head when typing significant or secret things into his laptop.
Laura Poitras stayed at the same hotel as Snowden. He later moved into her room, when Wall Street Journal reporters started calling directly to his room. When answering their calls, he kept saying "wrong number" clearly without a voice scrambler.
They fire alarm went off repeatedly on Snowden's floor at the Mira—but apparently that had nothing to do with the NSA.
Assuming she'd expose him with her constant filming, Snowden effectively dumped Poitras after he had to leave the Hong Kong hotel and head to to the U.N. building, before embarking to Russia with WikiLeaks founder Julian Assange's help.
Citizenfour is part of a trilogy, but Poitras is staying mum on the details of future endeavours/leaks/films.
Snowden and Poitras are now friends again. She and Greenwald visit him in Moscow whenever they want and share new leads/whistleblowers with him.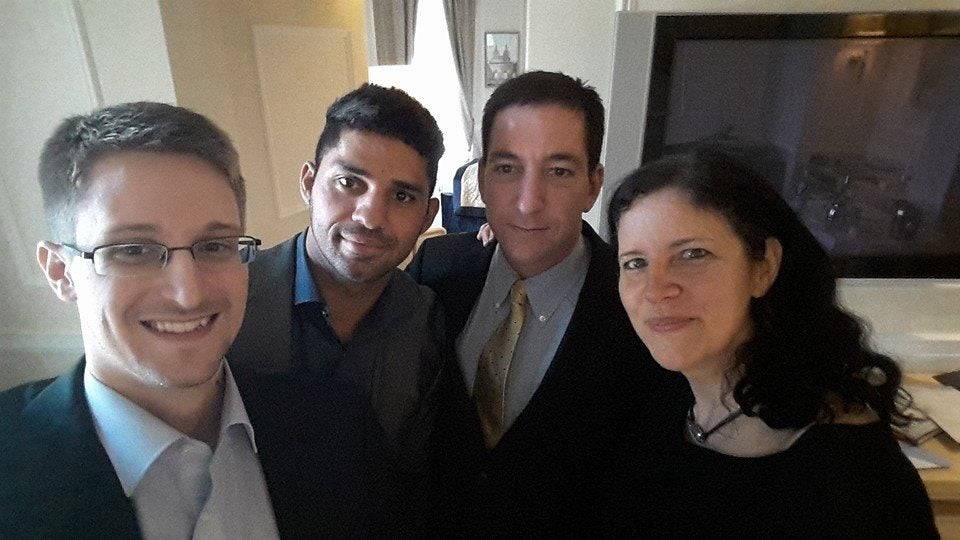 Snowden, David Miranda, Greenwald and Poitras snapping a selfie.
Snowden is a great man who's done a great service to all, but compared to Chelsea Manning, his situation couldn't be more different. Luxury hotels, a beautiful girlfriend, Russian government protection, total freedom in the country—while Manning is jailed for the next 35 years.
Screengrab via Nimrod Kamer / YouTube | Remix by Rob Price