While criticizing California Gov. Gavin Newsom's (D) running of her home state, Caitlyn Jenner spoke up about the devastating effect the homelessness crisis in Los Angeles has had—on people like her.
Speaking to Sean Hannity, Jenner said: "My friends are leaving California. My hangar, the guy right across, he was packing up his hangar and I said, 'Where are you going?' And he says, 'I'm moving to Sedona, Arizona, I can't take it anymore. I can't walk down the streets and see the homeless.'"
The juxtaposition of someone in a private jet hangar complaining about people without homes to live in appalled just about everyone.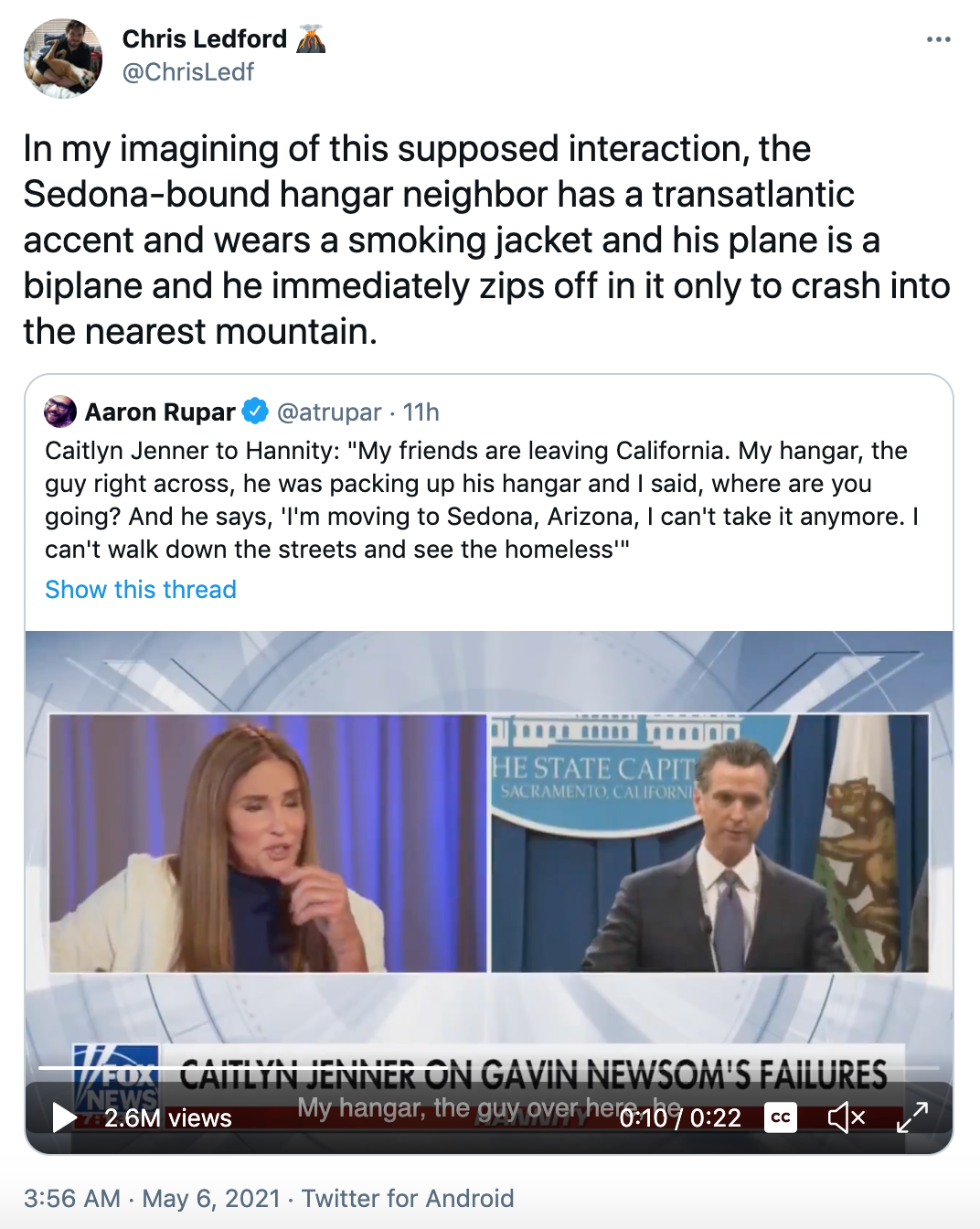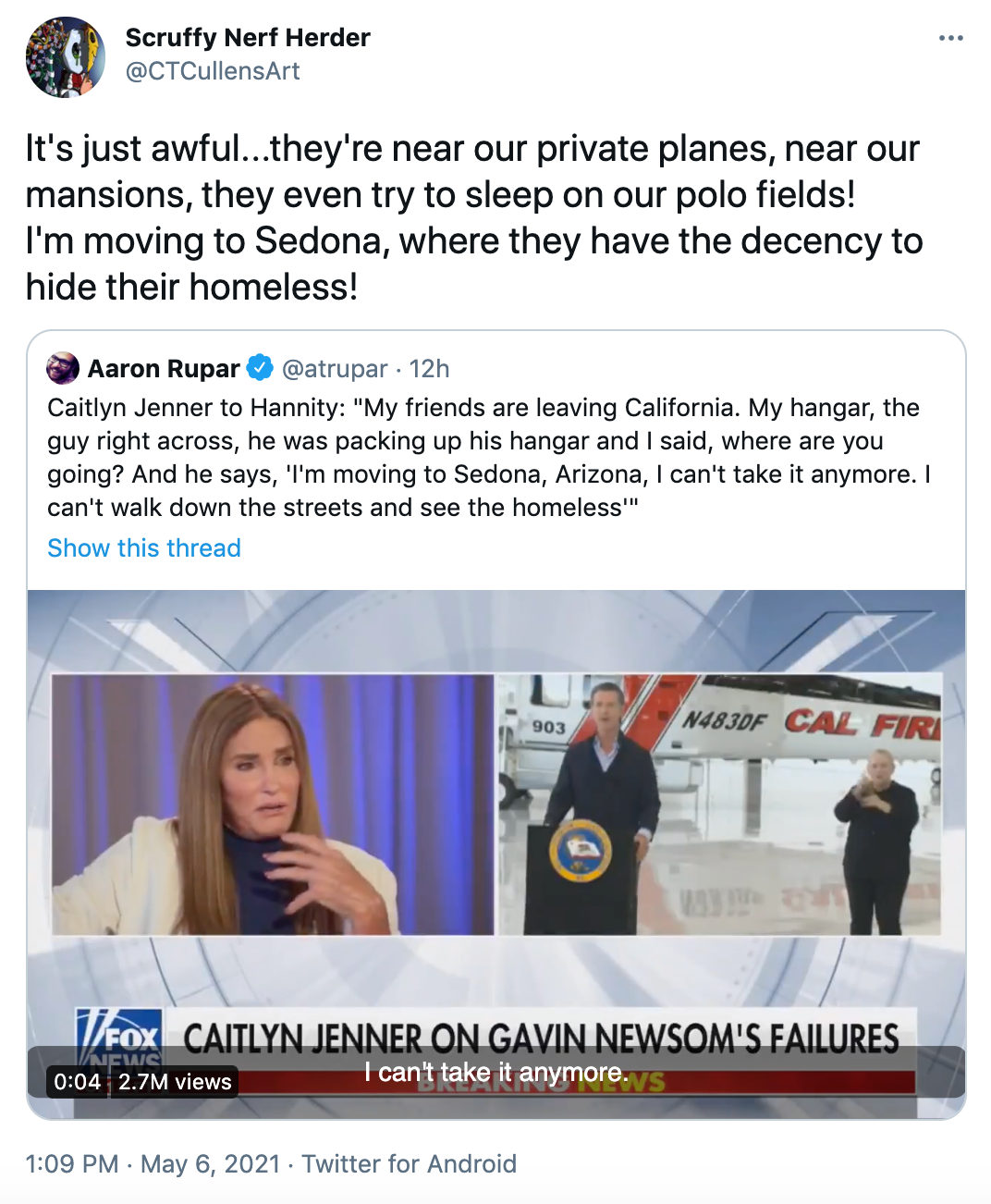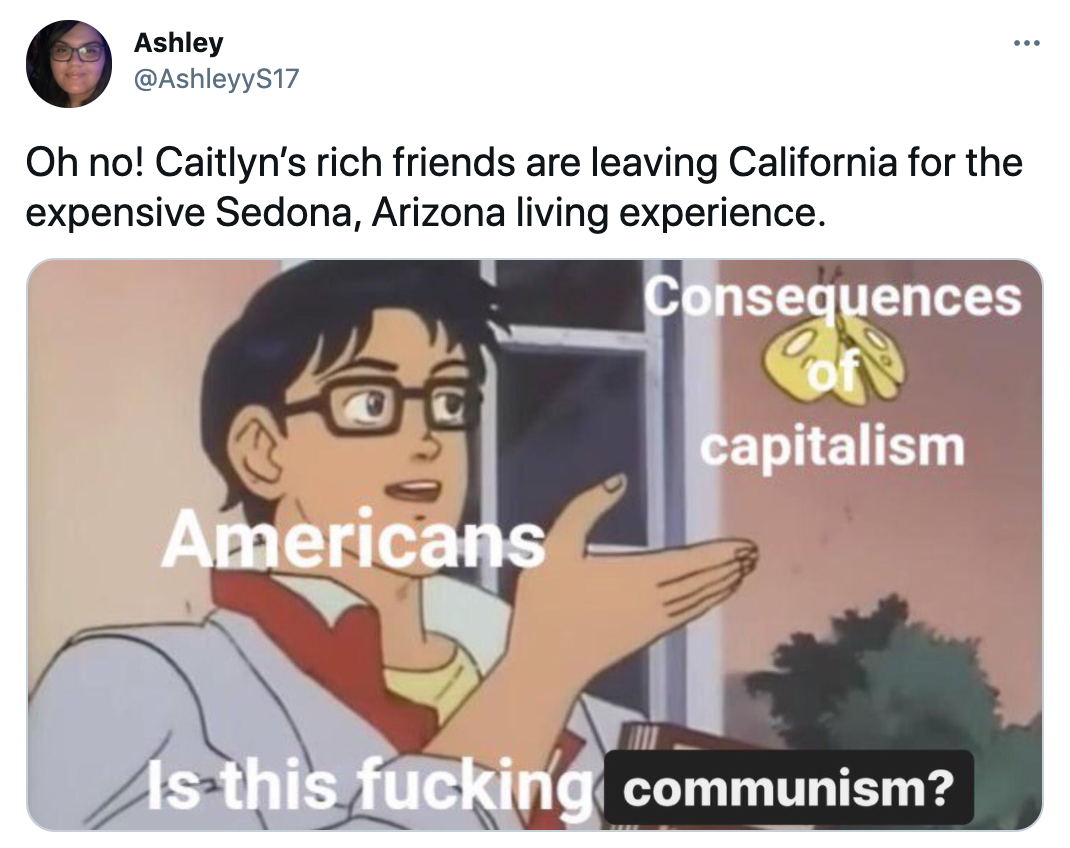 It wasn't the only tasteless or outright bigoted thing Jenner said during her interview. From her belief that trans girls shouldn't be allowed to play women's sport to her support of former President Donald Trump's border wall, the conversation was a slew of bad takes.
But the pure callousness of her framing homelessness as a problem impacting the rich, ruining their vibe by forcing them to look at human suffering, is what's really stuck with people.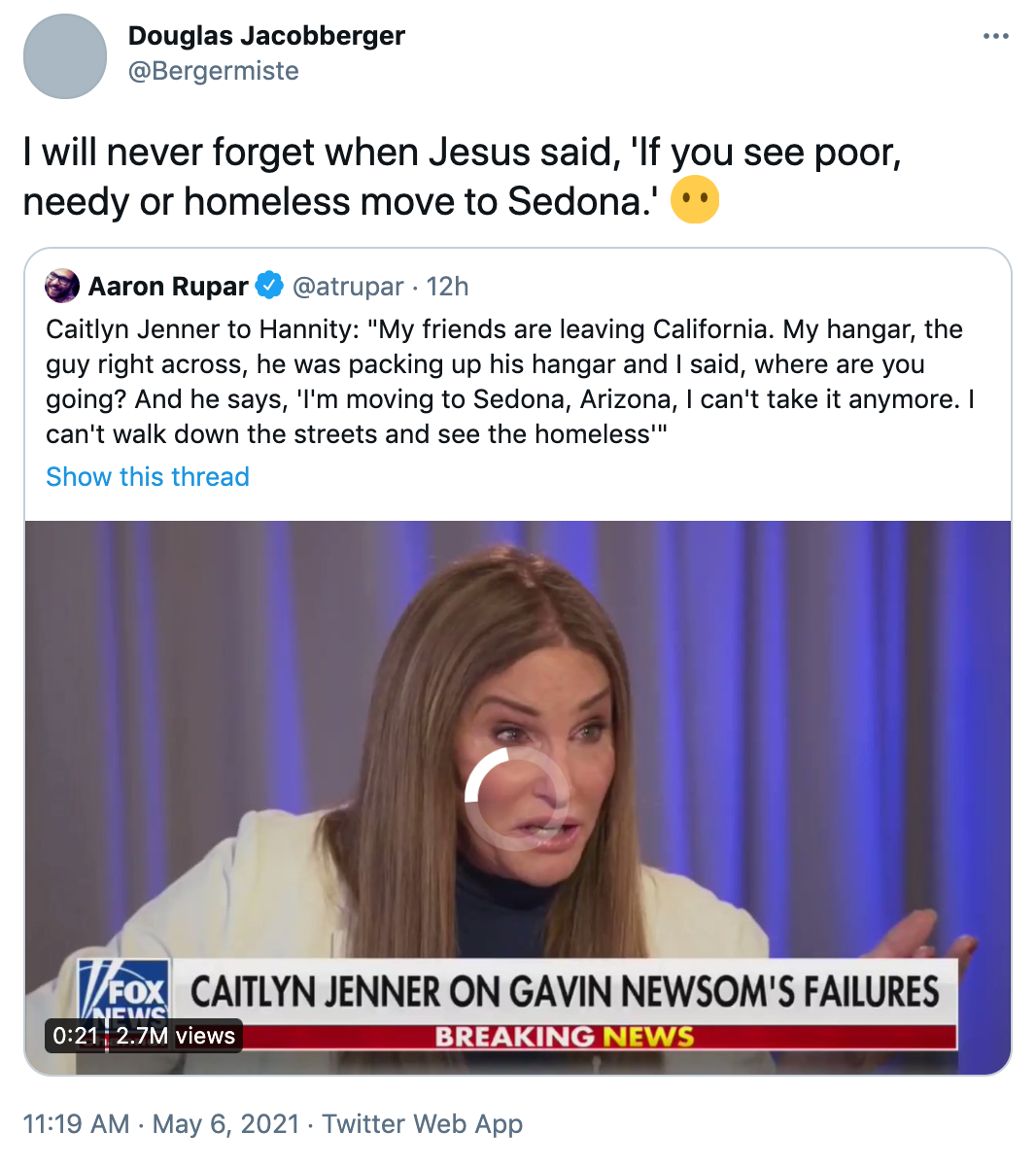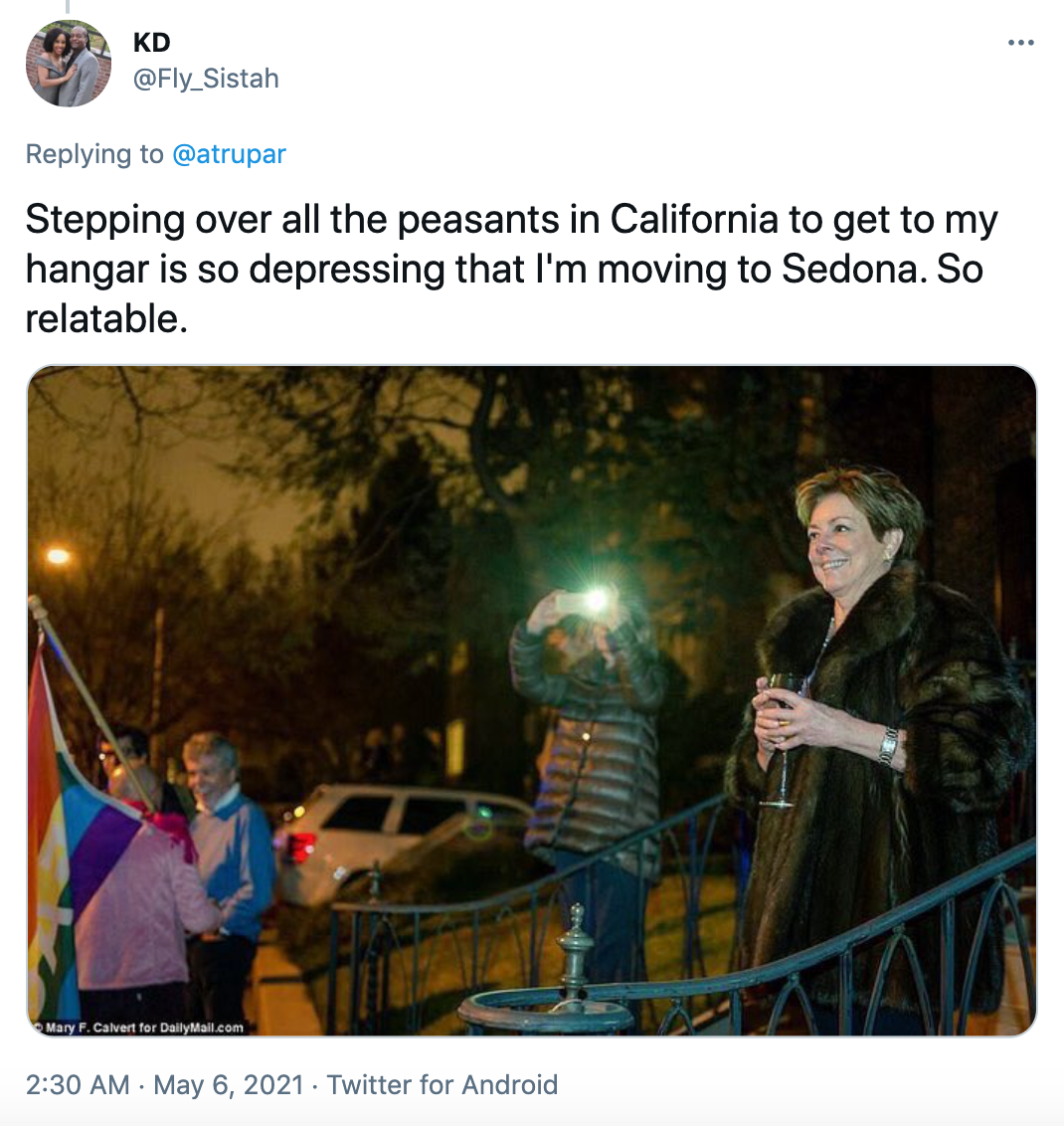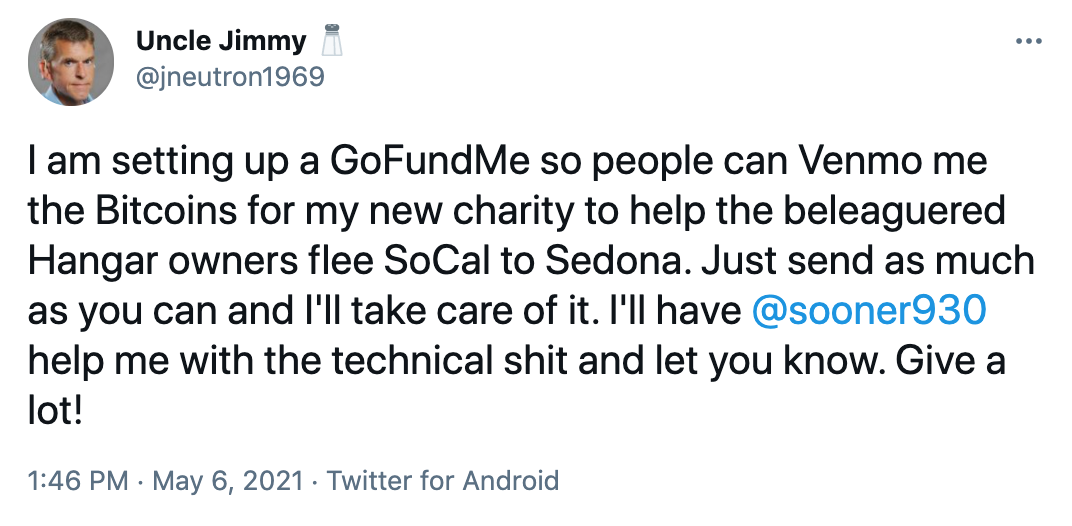 And it's not like Sedona doesn't have its own homeless population, as people who know the place were quick to point out.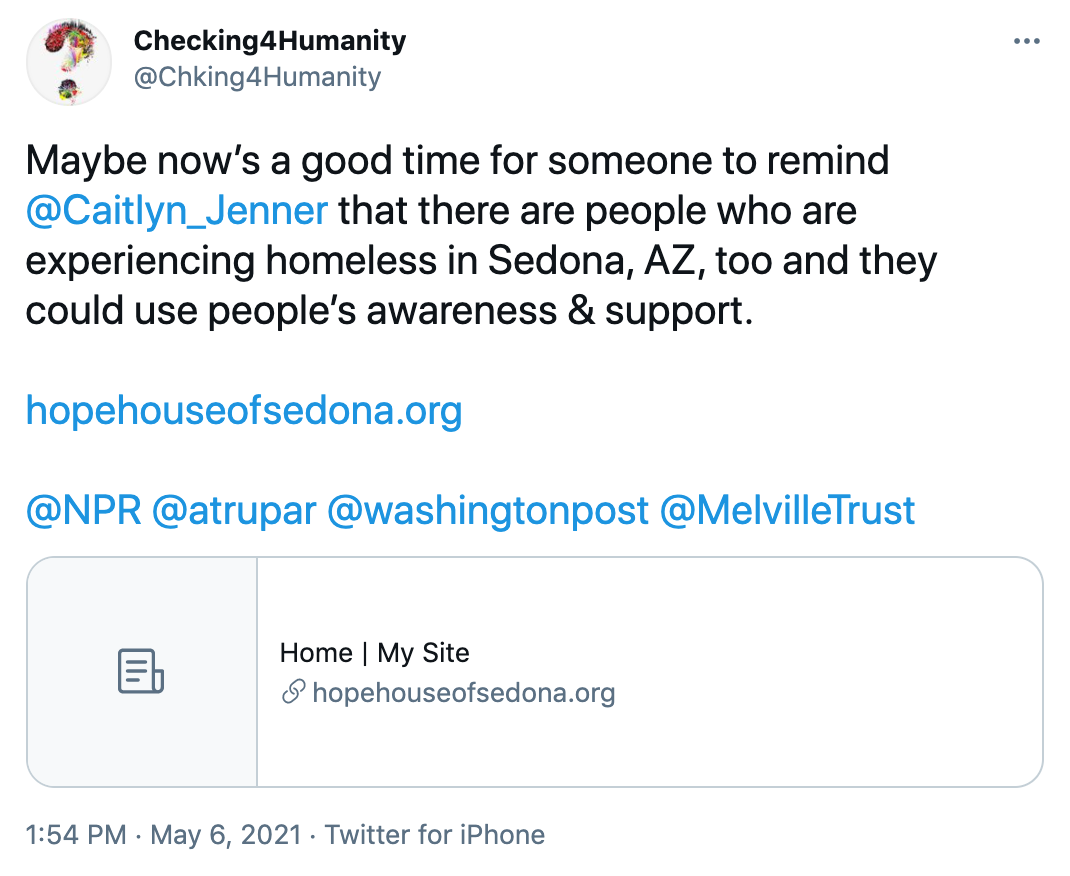 And if the rich didn't want to see houseless people, Twitter users noted they could always do something about it besides running away.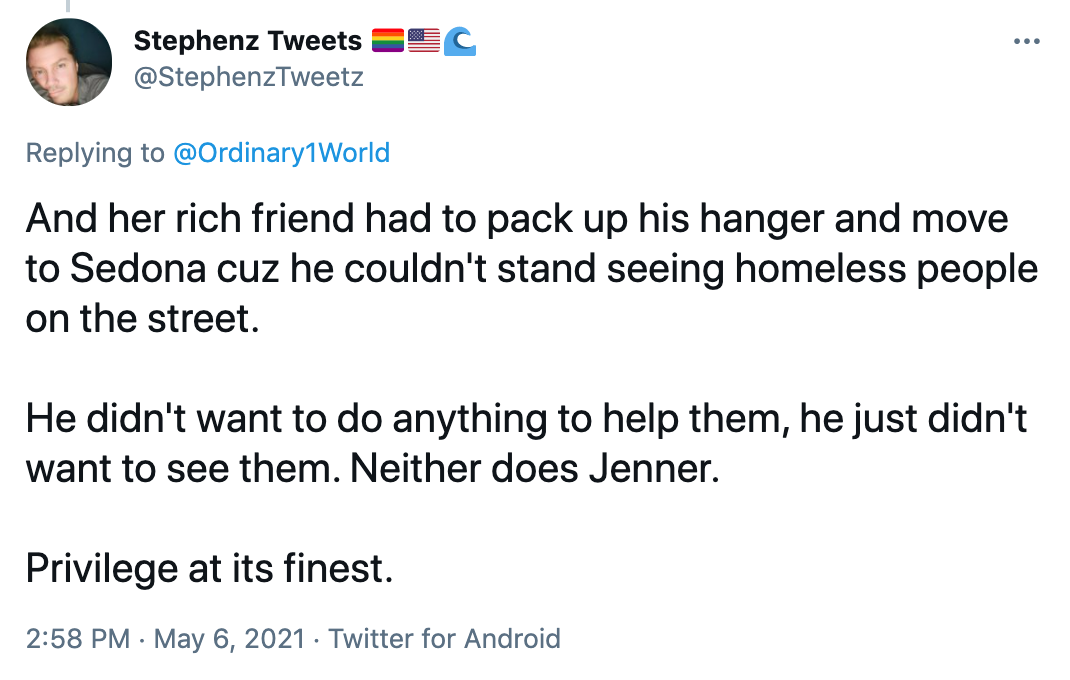 Luckily Jenner's Marie Antoinette-style attitude seems unlikely to win her many votes, if Twitter has anything to say.
---
Read more of the Daily Dot's tech and politics coverage