Which sensitive, indie rock enthusiast out there wants to brand Bon Iver frontman Justin Vernon? Now's your chance.
Vernon, who so boldly embodies the Bon Iver modus operandi (tweed jackets, tousled hair, steady rainfall) that fans regularly mistake his own likeness for the band itself, wants to get a new tattoo on his left arm, an image of the character Cecily from the old TV show Northern Exposure. (He's a really big fan!)
Unsure of his exact artistic inspiration, he's taken to design contest hub 99Designs to arrive at an image—something he's crowdfunding in exchange for cold, hard cash.
On the campaign's design brief page, he wrote:
Hi.
I named my band after an episode of Northern Exposure. In the episode a woman transforms a gold rush village into a cultural place with one single dance in a tavern. They name the town after her, Cicely, Alaska.

The art direction in the episode is unmistakable Mucha and I want to get a very large tattoo of this on my left arm.

Ill include some images of the actual episode, of Cicely herself, and of some of the Mucha pieces I want the shape and style to be like. A tall rectangular, stained glass, bold lines shadow box!

Please, help!

My favorite, hopefully what your illustrations will be based on, is the image I uploaded of Cicely with arms outstretched in mid-dance. You can't see her with the flowing scarf in her hands, but that would be cool if we could involve that.THANK YOU!
Vernon's adoring and flannel shirt-adorning fans have responded en masse. With two days left, he's already accrued more than 53 submissions from 26 designers. Most of them look in one way or another like this from megafan Cbabiano, who's contributed five potential designs and clearly wants to get his or her creative energy on Justin Vernon's bicep.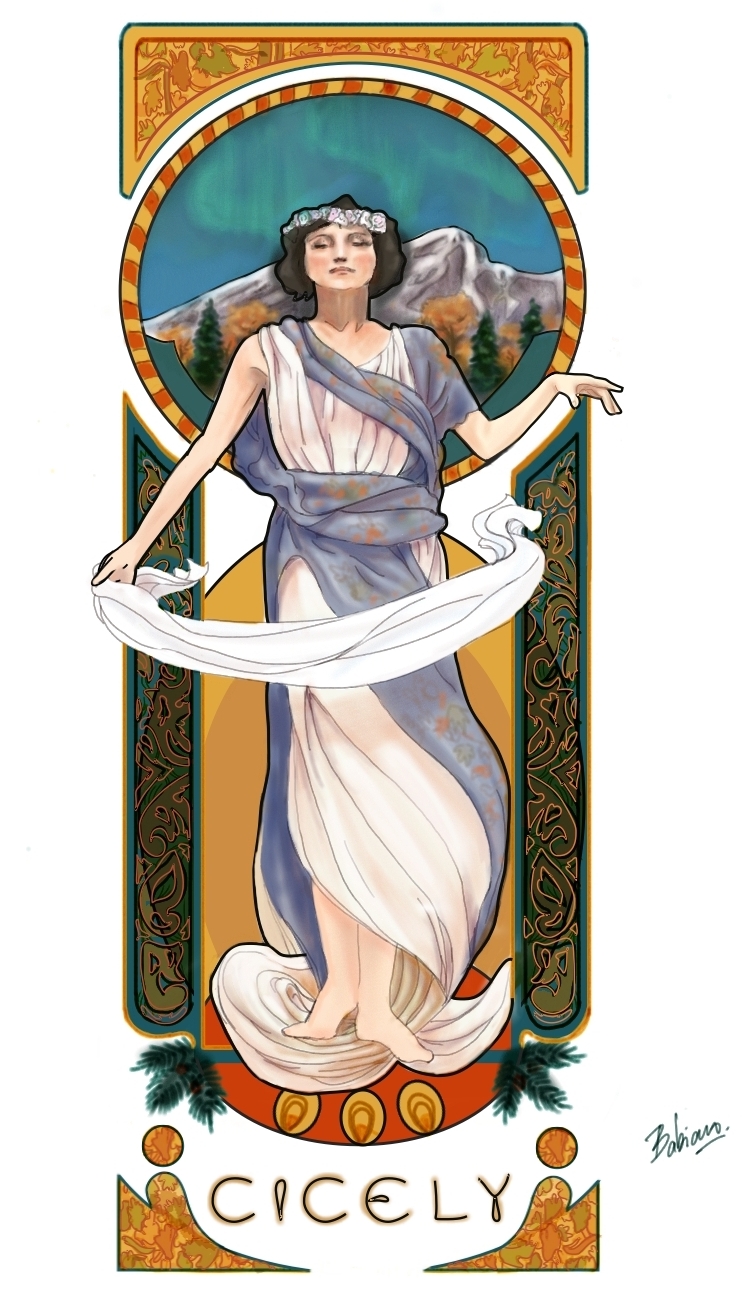 Photo via Bon Iver/Facebook