Justin Bieber's selfie app, Shots, is easy to mock. It is a selfie app endorsed by Justin Bieber, for starters. But it released an update today that actually contains a semi-interesting new feature.
The new "Reply Selfie" feature allows selfie-obsessed users to interact with each other through selfies. If a user feels compelled to respond to a selfie they see, they can do so with another selfie, hit Reply and their face will appear in a composite shot that shows the second selfie in the corner of the frame.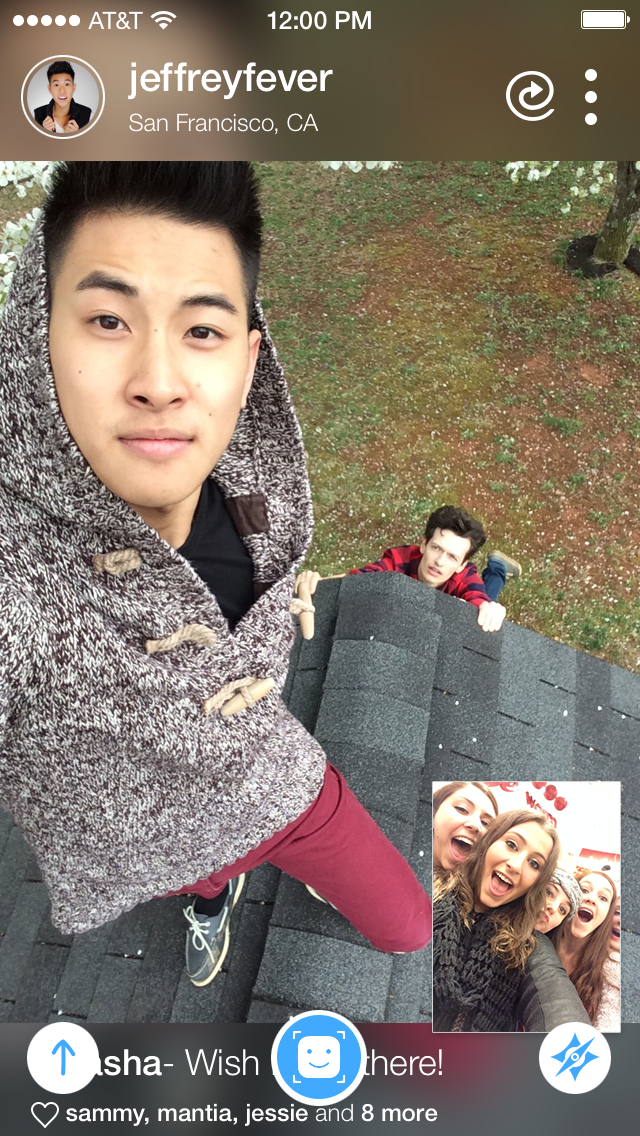 While it might sound confusing, "reply selfies" hit on what is so appealing about communicating with other people via selfies in the first place: Sending someone a selfie of yourself reacting to a joke or secret they told you gives them a good idea whether you're into what they're saying or not.
Text-based comments and digital conversations can be maddeningly ambiguous — you wonder if LOL is being employed ironically, or whether that "cool…" meant "this is incredibly lame but I'm not going to get into the specifics of why." Sending reply selfies makes things clearer; it's hard to misinterpret a goofy grin or an angry face. Plus, sending someone a shot of how you'd look if you were responding to them in real life creates a sense of intimacy that texts don't. Reply selfies are common among Snapchat users, who will send selfies or selfie video clips back-and-forth as conversation.
I'm surprised that photo-based replies aren't more common on other social networks; it would be interesting if Instagram introduced photo comments or a reply feature. Apart from the Bieber factor, Shots is easy to mock because it feels so late to the party and superfluous in the photo app market, but this new feature makes the app feel more original, and more like a communication tool instead of a portal for narcissism.
H/T The Next Web | Photo via Flickr/Themeplus (CC BY 2.0)