Torrenting is an amazing resource for those who want access to certain files without paying for them. Movies, music, textbooks—you name it. However, in order to download torrents, you need the right software, or "client." There are countless clients available online, but some of them pose security threats to you and your computer. Others require you to actually purchase them or pay for a subscription.
To help you wade through the mire of torrenting clients, we've compiled a list of the very best of them. Here are the best, safest, and most popular free torrent downloaders in 2019.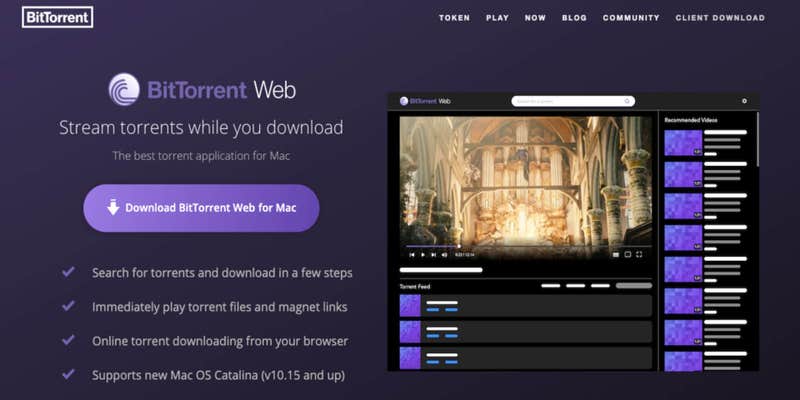 One of the most popular torrenting downloaders of all time, BitTorrent is a fantastic choice for those unfamiliar with the torrenting process. It's clean, easy to use, and chock-full of resources to aid any novice torrenter. However, be prepared for a ton of advertising—since BitTorrent is free, the developers apparently have no qualms about overloading the site with ads. You may also be encouraged to download additional (and unnecessary) software along with the actual installer, so beware.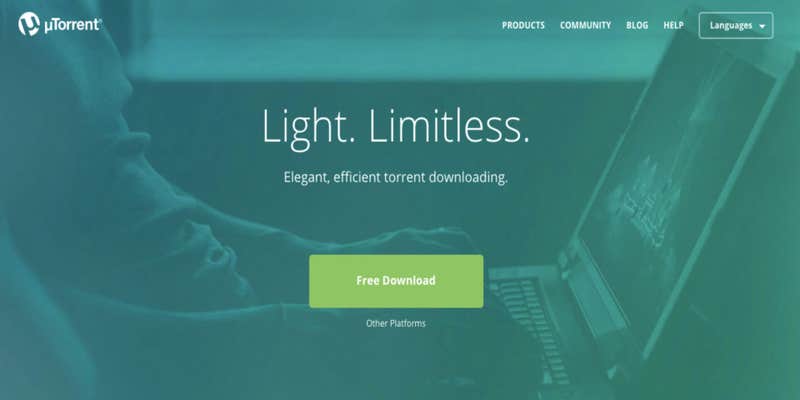 Another extremely popular torrenting downloader, uTorrent is also ideal for beginners. This client doesn't have any superfluous features, so it won't slow down your system like other clients do. If you are interested in extra features like scanning downloads for viruses or getting rid of ads, uTorrent has a 'Pro' upgrade for $20 per year.
Be careful when Googling to find uTorrent—there are several counterfeit sites that'll try to scam you out of your money. Make sure you're going to the real one.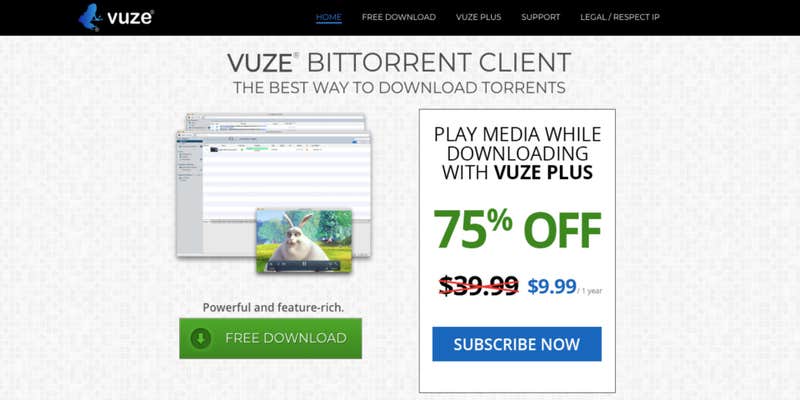 Vuze is one of the more feature-heavy and powerful torrent downloaders. Despite its variety of features, all of its configuration settings are straightforward and free from technical slang, making it a great fit for newbies and veteran torrenters alike. Vuze even offers three "difficulty modes" depending on the user's familiarity with torrenting: beginner, intermediate, and advanced. If you want to pay for an ad-free experience, malware protection, file previews during downloads, you can get Vuze Plus for $14.90 per year.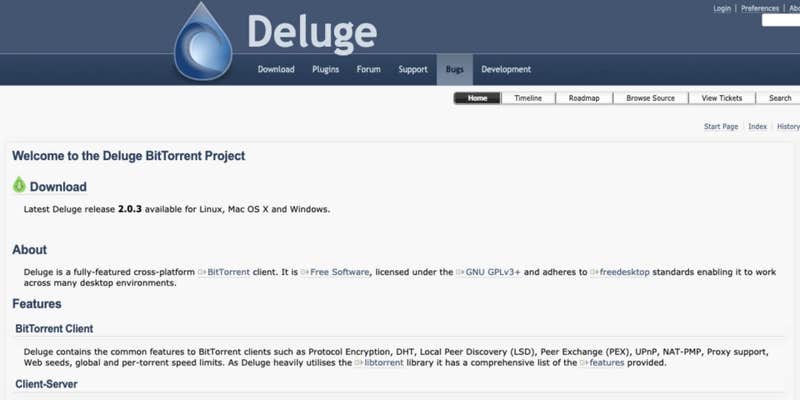 Deluge is one of the oldest clients out there. It's plug-in based, which means you can pick and choose which aspects of Deluge to download, effectively allowing you to customize your very own torrent downloader. While the website design isn't as intuitive as those of other clients, Deluge has an online forum where you can consult with other users and chat with the developers. As an added plus, you'll have full access to magnet link and torrent support, regardless of which plug-ins you choose to install.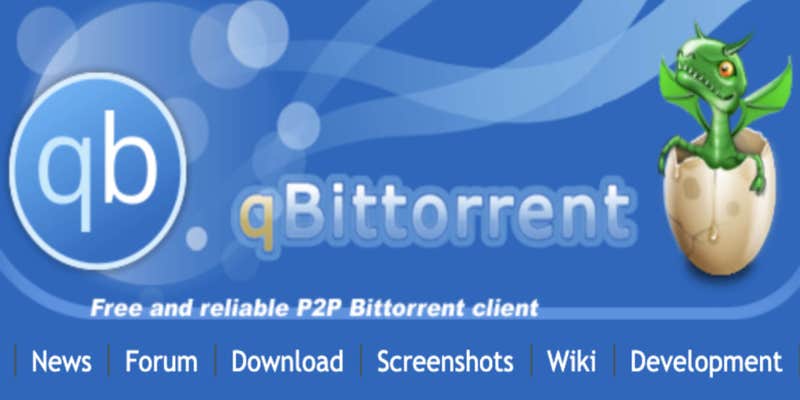 QBittorrent strikes the perfect balance between minimalist clients like uTorrent and feature-packed ones like Vuze. It offers a respectable amount of features—including IP filtering, an integrated torrent search engine, encryption, and more—without clogging up your system. Most notably, QBittorrent is one of the very few free downloaders completely devoid of ads. You won't even have to dish out extra cash for additional features—what you see is what you get.
READ MORE: