Are you ready to commit to your love affair with bacon? Because if you have a cool $12,000 sitting around (or 14 bitcoins!), you could be the proud new owner of bacon.org
In a post this week, the site's current owner (it's registered to a Grant Bacon, and that does appear to be his real name) says the domain and website are for sale. For $12,000 you get the domain name any @bacon.org email address you want. If you can come up with $19,000 you get the whole kit and kaboodle, including the website and its Facebook page. He said he's already turned down an offer of $5,000.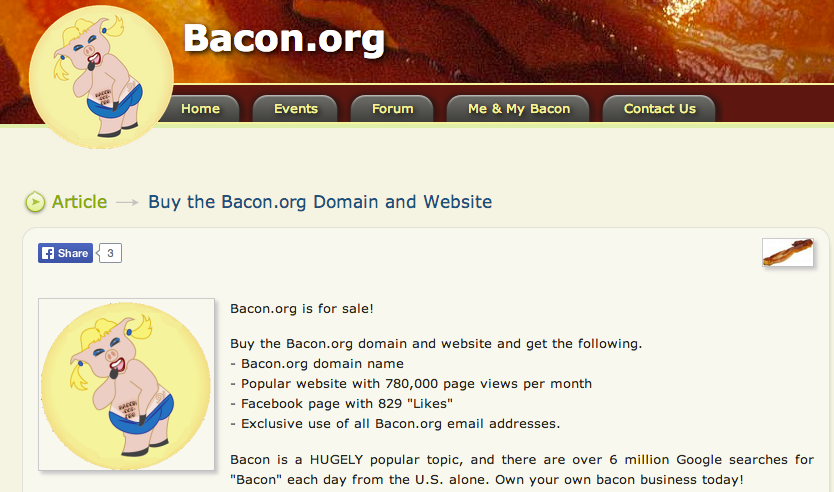 Right now, bacon.org appears to host primarily recipes and bacon-related event news, such as the upcoming Bacon and Bourbon Festival in Denver. While the content isn't particularly exciting, there's no question about the power of bacon. The Internet's obsession with the crispy breakfast meat is only growing, as this Google trends graph shows.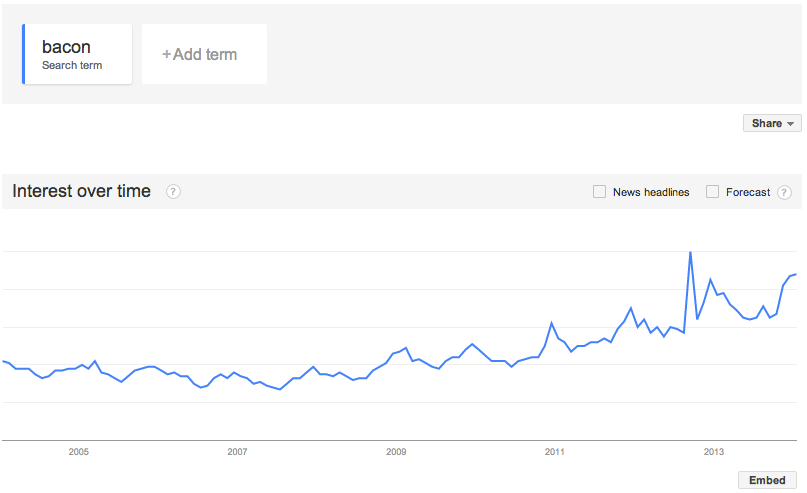 And hey, if you're listening Marisa Meyer, here's your chance to buy something truly valuable on the Internet—and at a reasonable price!
Photo by cookbookman17/Flickr