Update 3:28pm CT, July 28: In a search warrant filed recently, police have identified the man as a member of the Hell's Angels biker gang as well as the prison and street gang the Aryan Cowboy Brotherhood.
An arson expert with the police also said the man's actions helped instigate the citywide vandalism that followed.
The original report appears below.
In the wake of the police killing of George Floyd in Minneapolis, protests and conflagrations have erupted across the city. Online, misinformation has simultaneously swirled.
Earlier this week, Twitter users misidentified a man wearing a "Make Whites Great Again" hat as the police officer involved in killing Floyd.
Now, people online are accusing undercover police officers in neighboring St. Paul of vandalizing an AutoZone in Minnesota, claiming cops are behind the property damage being used to discredit protesters.
The evidence, though, for that claim, despite its virality, is scant.
Online, a video of a man wearing a gas mask and an umbrella smashing windows racked up millions of views on various accounts, as people called him a "plant."
People swiftly chimed in to say he was a specific member of the St. Paul police force.
One tweet, by Dylan Park, named a specific cop and included a picture, which has over 84,000 retweets.
But as noted by Bellingcat researcher Aric Toler, the evidence seems thin.
Screenshots of texts from a purported ex-fiancée of his circulated, but there is little proof where those texts came from.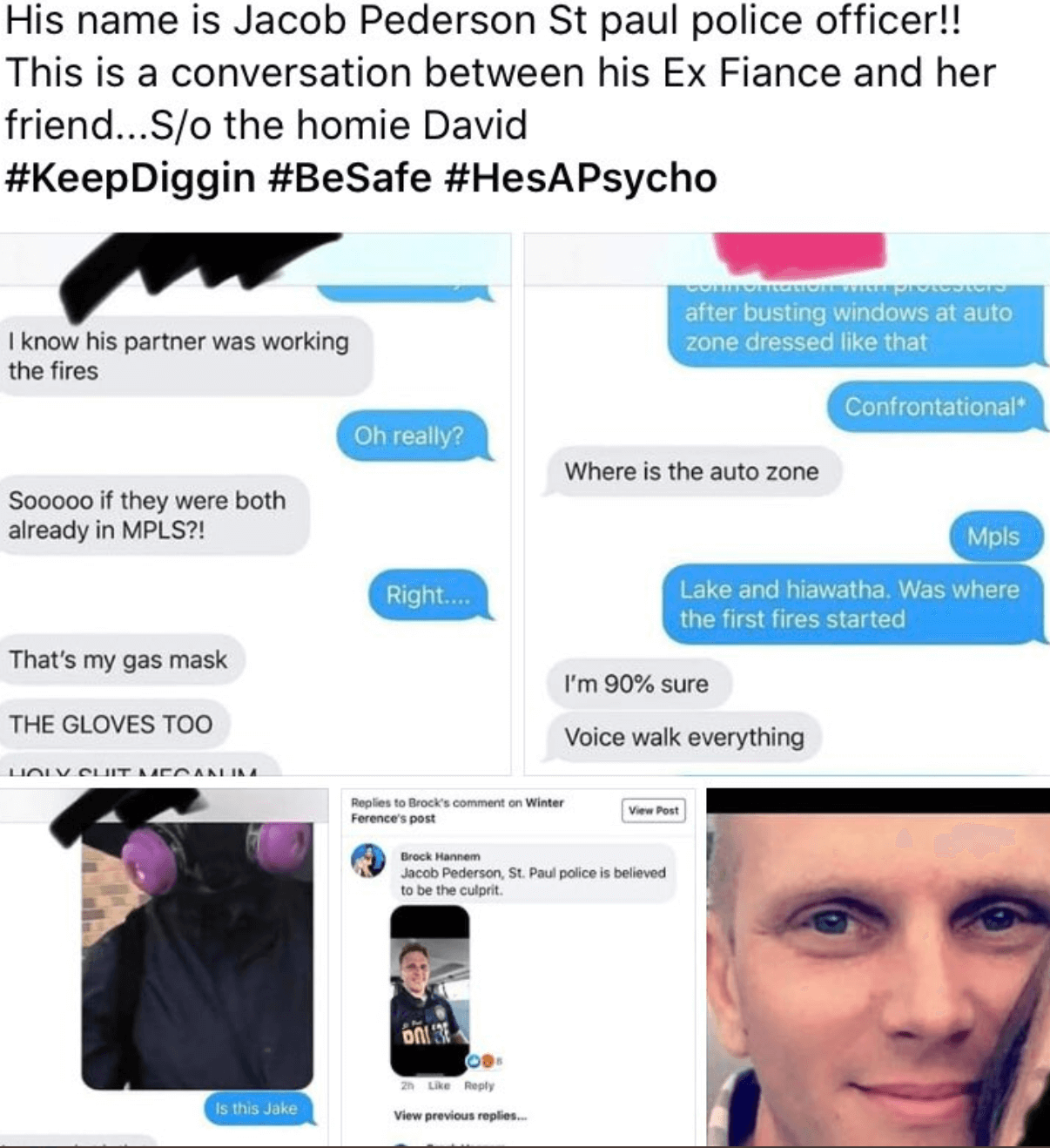 Still, tweets naming him continued to fly across the platform.
While police narratives are under question given the number of events in the Twin Cities, the St. Paul Police Department, where the officer works, denies it.
READ MORE: