Go to college. Find a stable job. Buy a house. Those are the rules of the old economy. They no longer apply. 
What used to be considered smart life planning doesn't always make sense in the current economic reality. In a time of constant uncertainty, many young people are choosing to shed unnecessary restrictions in favor of added freedom. We're a culture and a generation of experience: We want to travel, see the world, try new things. How can we take in all that life has to offer when we're chained to mortgages, car payments, and college loans?
To help you on your path to freedom, here are should classic rules of commitment that you should break if you're under the age of 35. 
1) Go to a four-year college
Traditionally, if you wanted any sort of success, you would graduate from high school and attend a four-year university. But today, the traditional route doesn't always make sense. According to College Board, the average cost of a year of full-time education at an in-state public college was $22,826. That price tag is forcing us to reconsider the value of a conventional degree, especially as accredited online courses are gaining credibility and vocational schools are making a comeback. 
Moreover, we're witnessing a generation that's redefining what it means to "drop out." Steve Jobs and Mark Zuckerberg are no longer the only case studies for quitting school; others are joining the ranks, including Alexa von Tobel, the founder of Learnvest; Daniel Ho, the founder of Spotify; and Matt Mollenweg, the founder of WordPress.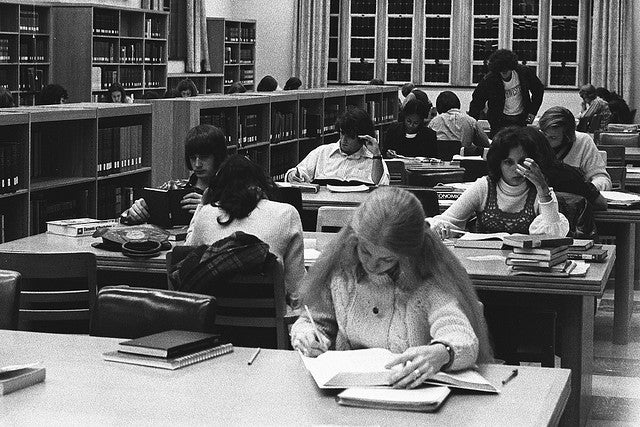 Photo by Ed Uthman/Flickr (CC BY 2.0)
2) Get a real job
It's a well-known fact that people aren't working at the same company for 20 years anymore, let alone 10. If you're going to college today, you will change careers (not jobs, mind you—careers) five times in the course of your life.
And that's not a bad thing. This generation is opportunistic, and we jump when see new chances. We're creating new revenue streams for ourselves that didn't exist 10 years ago: social entrepreneurship, sustainability work, data scientists. The traditional career ladder won't get us to where we want to go. We're taking bigger risks, forging new paths, and focusing our attention squarely creating a future we want to be a part of.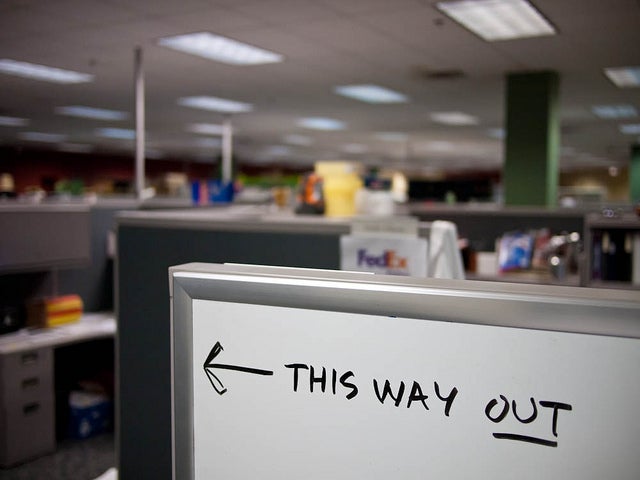 Photo by Robert S. Donovan/Flickr (CC BY 2.0)
3) Buy a house
It's the classic American Dream. Move out to the suburbs and buy a nice home with a white picket fence and a two-car garage. Even if it's not your dream, you'll still hear from your parents and grandparents that a house is a good investment. They'll sit you down and explain how taking out a mortgage could actually lower your monthly bills, not to mention the appreciating value you gain over time.
Or at least those were the old rules. Since the housing crash in 2007, we've seen more and more Americans stick to renting their home, especially among young people. Buying a home is not for everyone, especially for those drawn to a more urban lifestyle. In 2010, the New York Times calculated which American cities are the worst for buying homes and— surprise surprise—they're the same cities that young people are flocking to for a better lifestyle.
Unless you're ready to stay in one place for a long time, or you live in a city where you can't pass up the opportunity to buy (ahem, Detroit), don't feel pressured to buy a house. Find a roommate, live in an affordable part of town, and use that extra money to travel and having great experiences. Even better, put it away for a future passion project. There's something to be said for living beneath one's means and reaping the benefits later.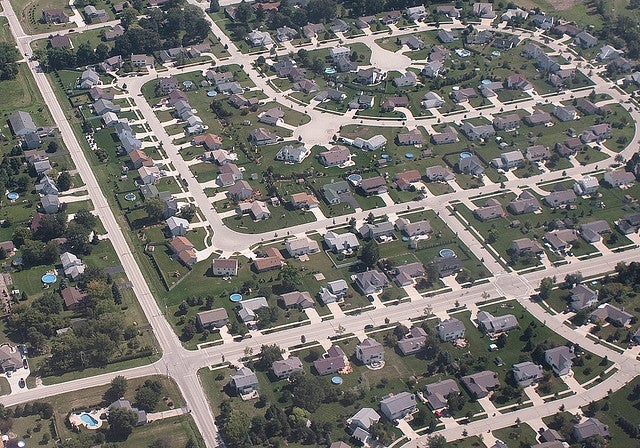 Photo by Richard/Flickr (CC BY 2.0)
4) Sign a phone contract
The old rule was that owning a cellphone automatically equaled a long-term contract. Standing at the counter at the mall, the number one thing on your mind was how life changing it will be to have a phone without a crack in the screen, and that isn't stuck in speakerphone mode. But then you were handed the two-year contract and suddenly buying a cellphone became about long-term life planning.
Two years? Who knows what country you'll be in two years from now, much less what data plan you'll need?
Luckily, buying a new phone no longer has to feel like a serious sit down with your aunt to talk about your life goals. Options like the AT&T Mobile Share® Value plan with an available no annual contract option lets you pick and choose how much data you want to pay for each month. Just bought a new tablet? Upgrade your plan to add more monthly data. In between jobs at the moment? Choose a new plan that fits your budget. Don't let a long-term mobile data contract dictate how you choose to live your life.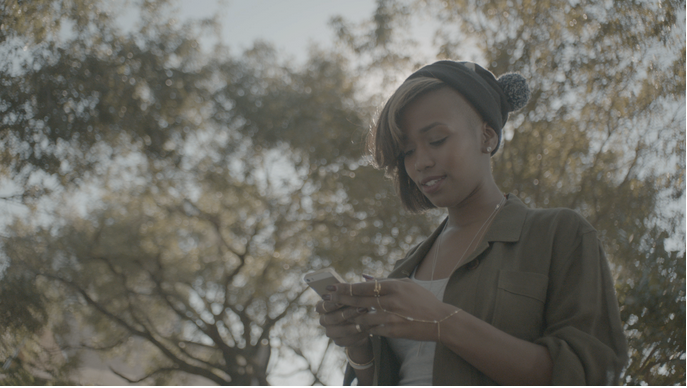 Photo via AT&T/The Mobile Movement
5) Make a car payment
Owning a car has long been a sign of independence. You remember the sense of reckless freedom that overwhelmed you when we turned 16 and held that first set of car keys in our hands. And sure, windows down, radio up, hair blowing in the wind: What could have been better? Ownership can be empowering. 
But how free are you when you're tied to a car payment? And how about all of those repairs that cost precious time and money? Not to mention the cost to the environment, which may not be restrictive now, but will be in your lifetime.
The importance of reliable transportation in today's globalized economy isn't going away. Car ownership is not going away. But if you live in a big city—where car sharing programs and public transportation abound—there's no need to tie yourself down with a loan payment, repair costs, and annual registration taxes.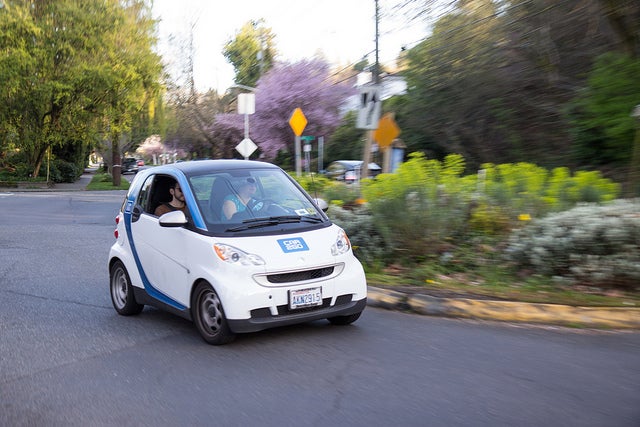 Photo by Atomic Taco/Flickr (CC BY 2.0)
6) Go to grad school 
There are some jobs that require a graduate degree, such as higher education, social work, law, and medicine. And it's still true that people with graduate degrees in traditional jobs earn more on average than those who only have a bachelor's. But in many cases, grad school could be an even riskier investment than undergrad. You invest three or four years of your life and thousands of dollars in order to get a job in a field—like communications or business, or computer science—that's changing faster than the pace of grad-school courses. 
Moreover, many of today's most desirable jobs don't require an advanced degree and experience often weighs more heavily on a resume than a laundry list of educational achievements. 
Instead of committing to grad school, the "new economy" is committing itself to lifelong learning—out in the world and outside of the traditional boundaries of a classroom.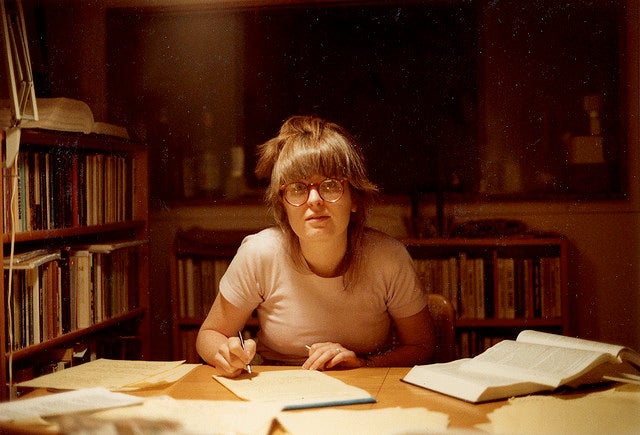 Photo by Richard Lawrence Cohen/Flickr (CC BY 2.0)
7) Get a dog, plant your own garden
The desire to nest can be powerful. Creating a space to call home—the idyllic garden, the family pet, the cozy corner nook—is a hard instinct to break, even when there's an entire world out there beckoning. So while we're eschewing commitments left and right, it's easy to look up and realize that we have nothing to keep us grounded, no sense of belonging. 
That's where a strong community kicks in. We're living in a perpetual state of flux that would be near impossible without a support system. The sharing economy is this generation's solution to constant transition. The idea is that no matter where you go, there will be a group of people and resources you can plug into. 
When you get the itch to plant a garden, you can find a community garden and your own plot of earth. When you need something to take care of, animal shelters often have "walk a dog" programs for volunteers. And when you need a home-cooked meals, there are community potlucks apps that will put you in touch with other people in need of the same thing around your city.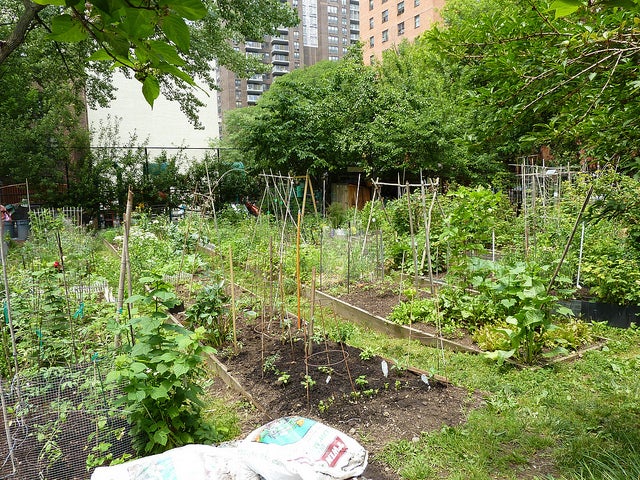 Photo by Samantha Chapnick/Flickr (CC BY 2.0)
What are we missing? What other old rules of commitment no longer apply to today's experience-driven culture? 
Photo via AT&T/The Mobile Movement