A new campaign on crowdfunding website Kickstarter wants to bring Amazon's Alexa into your shower.
The proposed device, dubbed the "Aqua Dew," is described as "the world's first splashproof Alexa speaker" and is intended for use while bathing, hanging by the pool, or doing any other activity with a splash zone.
"Aqua Dew is the ultimate Alexa smart speaker," the campaign page states. "With its flawless sound, Bluetooth connectivity, and beautiful design, it will become your favorite electronic companion in the shower and on the go."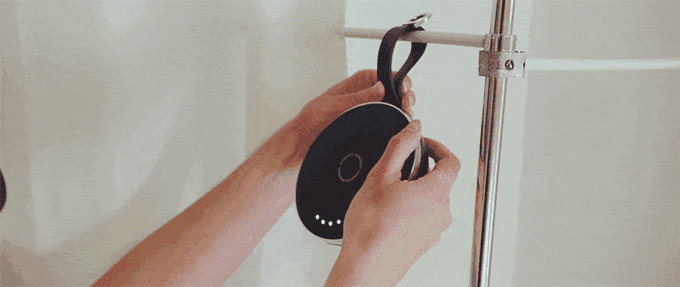 As of the time of writing, the campaign page for the device had raised about $100 more than its $5,000 goal. The device is being produced by Wasserstein, an electronics manufacturer and seller, and the company's founder Christopher Maiwald says the Aqua Dew is Wasserstein's "most ambitious product yet."
"We love Alexa and we also love spending time in the shower," Maiwald wrote. "I have had one of those cheap Bluetooth shower speakers for years and really liked it."
Maiwald says, however, that such devices fail to let users change songs while in the shower, a problem now fixed with his portable speaker.
"Now you can finally enjoy the benefits of Alexa in the shower," the campaign adds.
Wasserstein boasts that the device's battery can last for up to eight hours "of continuous playtime." The Aqua Dew also comes with a mounting plate and suction cup for placement on slick surfaces in your bathroom.
The waterproof speaker will list at $119 once it becomes available to the public, although discounted prices are offered to campaign backers.
While Aqua Dew has over 50 seemingly happy backers so far, some people are less excited about the prospect of bringing a smart device into their bathroom.
In an article entitled "Nope!" from TechCrunch, journalist Brian Heater contends: "Nope. Nope. Nope. Nope. Alexa isn't going in my shower. Nope."
READ MORE: