Apple TV appears to be promoting Louis C.K.'s app.
Given that C.K. admitted to masturbating in front of women just last week, it seems odd that Apple would allow the app—which provides instant streams of his standup performances—to be featured under Apple TV's "New Apps We Love" tab. It's listed alongside new apps like Momento, a GIF maker.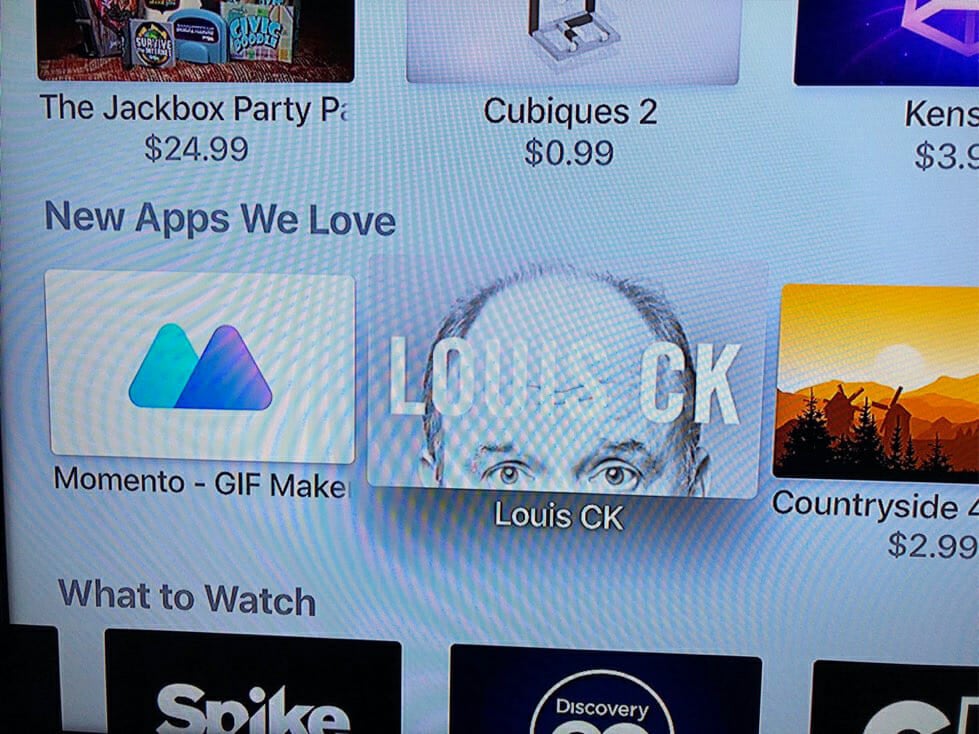 Apple TV users on Twitter pointed out that the promotion seemed inappropriate and ill-timed.  
@AppStore Can we get the #LouisCK App off the "New Apps We Love" section on the Apple TV App Store. Seems like he doesn't deserve to have his stuff promoted in light of his conduct.

— Justifiably Pale (@JustifiablyPale) November 18, 2017
Hey @Apple, very disappointed to open the AppleTV App Store and see the predator #LouisCK listed under the new apps you love section.

— RadikahlVegan Ⓥ 🏴 (@RadikahlVegan) November 18, 2017
The choice to promote the app seems especially odd given that it isn't actually new—C.K. released the app at the end of 2016. It was updated on Monday, however, to include a news section and allow for streaming on iPads. 
It's unclear whether Apple TV's promotions are based on an algorithm. If that's the case, the app may be automatically promoted because it was updated on Monday.
In 2014, a former Apple App Store marketing manager named Michael Ehrenberg said at a conference that Apple's featured apps are "100 percent hand-curated." But the company could have since switched to an algorithm-based featured section.
On Monday, C.K.'s app did not appear on the desktop or iPhone App Stores.
Since the reports against C.K. have surfaced, the Orchard dropped the premiere of his upcoming movie I Love You, Daddy. HBO severed all ties with the comedian.
Apple did not immediately respond to the Daily Dot's request for comment.