It's a well-known fact that Apple is not a huge fan of adult content. So imagine developer Carl Smith's surprise when his team received an e-mail from Apple with a message saying that their app was being removed from the Apple Store—accompanied by an explicit photo of a man pleasuring himself.
According to a Medium post by Smith, the purpose of the email was to inform his team that their app was being removed from the Apple Store. When I reached out to Smith on Twitter, he said he intentionally left out the name of his app from the Medium post, as he was "trying to make this about this issue, and not promotional."
The e-mail said that Smith's product had failed to pass muster with Apple's reviewers because it was too easy for users to search for pornography within the app. (Apple's terms of service for developers prohibit "pornographic material.") Apple apparently thought that the best way to illustrate this problem was to literally demonstrate it for Smith's team. The email included this photo of a gentleman masturbating, which he included in the Medium post in censored form: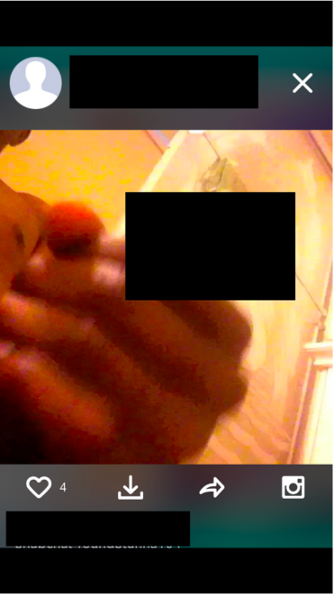 Understandably, Smith was pretty upset that Apple sent him porn without flagging it first, in effect violating the company's own policy on adult content. "Apple sent us pornography without trying to mask it and with no warning of what we were going to see," he wrote in his Medium post. "This means they exposed employees of my company to things Apple themselves said was objectionable. How is this acceptable?"
In his post, Smith expresses his hope that Apple will change its policy on flagging inappropriate content for developers. Putting aside the irony of Apple doing exactly what they don't want the developer to be able to do, it's worth noting that Apple's policy stands in stark contrast to that of its biggest competitor. Google, in its Android operating system, allows users to make more of their own choices about explicit content and permits a far wider range of material than Apple does.
H/T Business Insider | Photo by hoshi7/Flickr (CC BY ND 2.0)