Dr. Anthony Fauci, a leading figure advising the White House on the coronavirus response, threw out the first pitch before Major League Baseball's first game of its coronavirus-shortened 2020 season on Thursday night.
And while it certainly wasn't the worst first pitch ever (that likely goes to 50 Cent), Fauci—decked out in Washington Nationals gear and a face mask—didn't exactly throw a fastball down the middle either.
MLB's season was delayed due to the coronavirus and the game between the Washington Nationals and New York Yankees kicked off a 60-game season.
Fauci's pitch went far off to the left, missing home plate completely and sending Nationals pitcher Sean Doolittle scrambling to collect it. However, Fauci seemed to take the lack of command in stride, throwing his hands up and appearing to laugh underneath the mask.
Given Fauci's explosion into the national conversation during the coronavirus pandemic, his less-than-ideal first pitch quickly became a flashpoint for jokes online. (This isn't the first time Fauci has been at the center of a meme frenzy).
A lot of the jokes centered around not wanting people to "catch anything," social distancing, or "flattening the curve."
"The dude doesn't want people catching anything. Respect the consistency," @nikopotomous wrote on Twitter.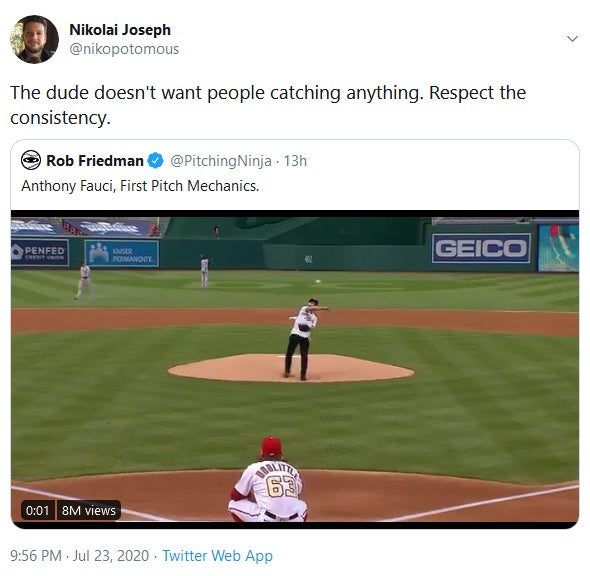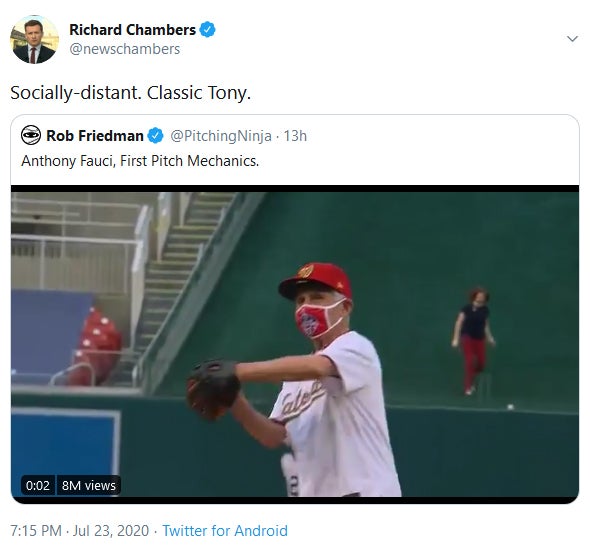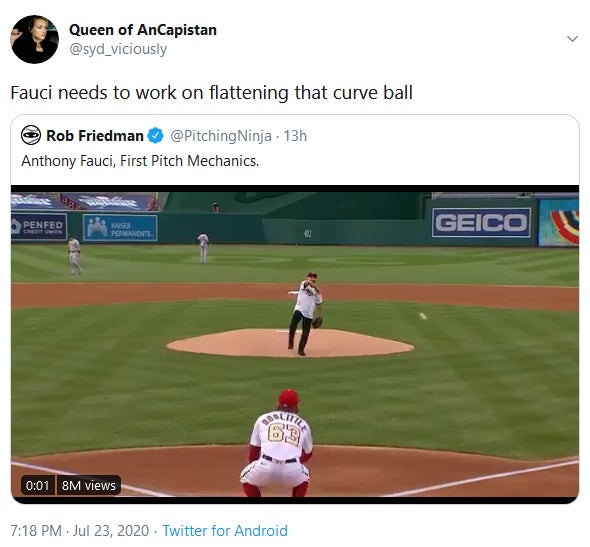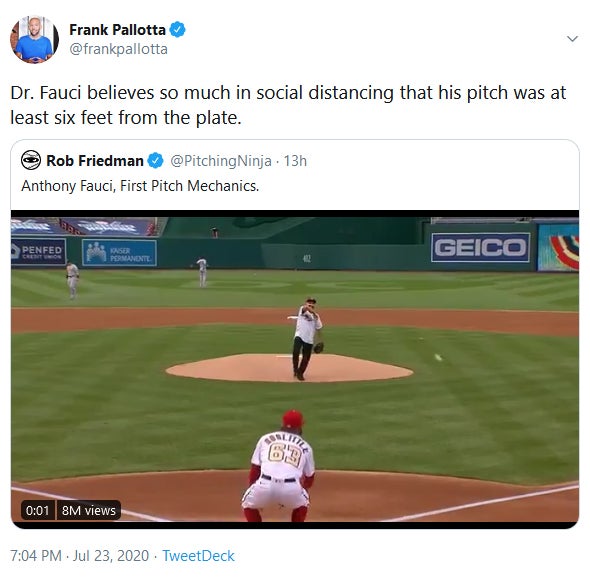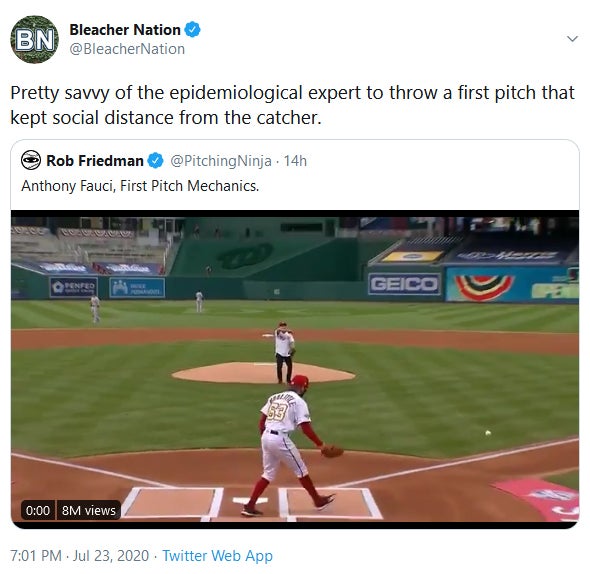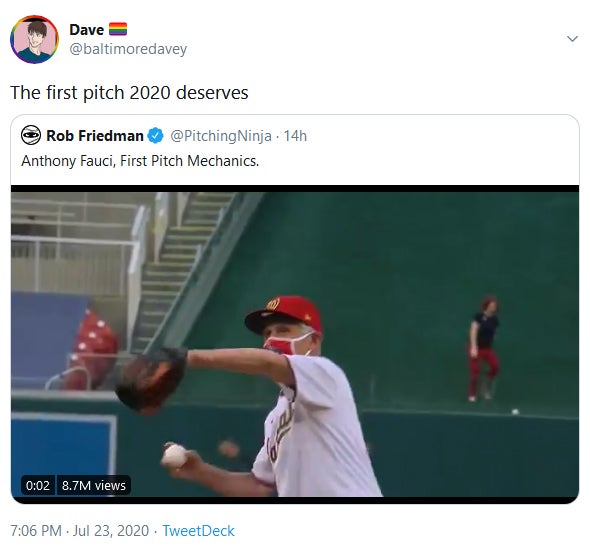 However, @PitchingNinja, a popular Twitter account that showcases MLB pitchers, noted Fauci having a flub on the mound puts him in good company.
Even one of the best pitchers in baseball—Mets ace Jacob deGrom—has had his fair share of mistakes, as the account tweeted on Friday morning, showing the starter throwing a ball into the dirt during warm-up pitches.
READ MORE: