This article contains sexually explicit material that may be NSFW.
Most women, regardless of their gender identification or sexual orientation, have, at some point or another, thought about what it'd be like to have a penis. But short of fusing a cucumber to your mons pubic using Elmer's Glue, there are a limited number of options available. That's why the Denver-based sex toy company Orgasmatronics has created the Ambrosia Vibe, an ultra-sophisticated vibrating dildo that's being crowdfunded on Indiegogo and marketed as "the world's first bionic strap-on." (Video NSFW.)
The Ambrosia Vibe is the brainchild of Orgasmatronic's head inventor, an applied physics PhD graduate who goes by the pseudonym Dr. Xtreme, or Dr. X. The Ambrosia Vibe has a "vein" on the underside of it that senses when pressure is being applied to the dildo, i.e. if it's being sucked, stroked, or if it's moving inside someone rhythmically. The vein runs up to a remote control box on the top of the harness, which translates this pressure into corresponding vibrations on the base of the dildo. These vibrations stimulate the wearer's clitoris, so if your partner strokes or sucks on the dildo, you'll feel it on the other end.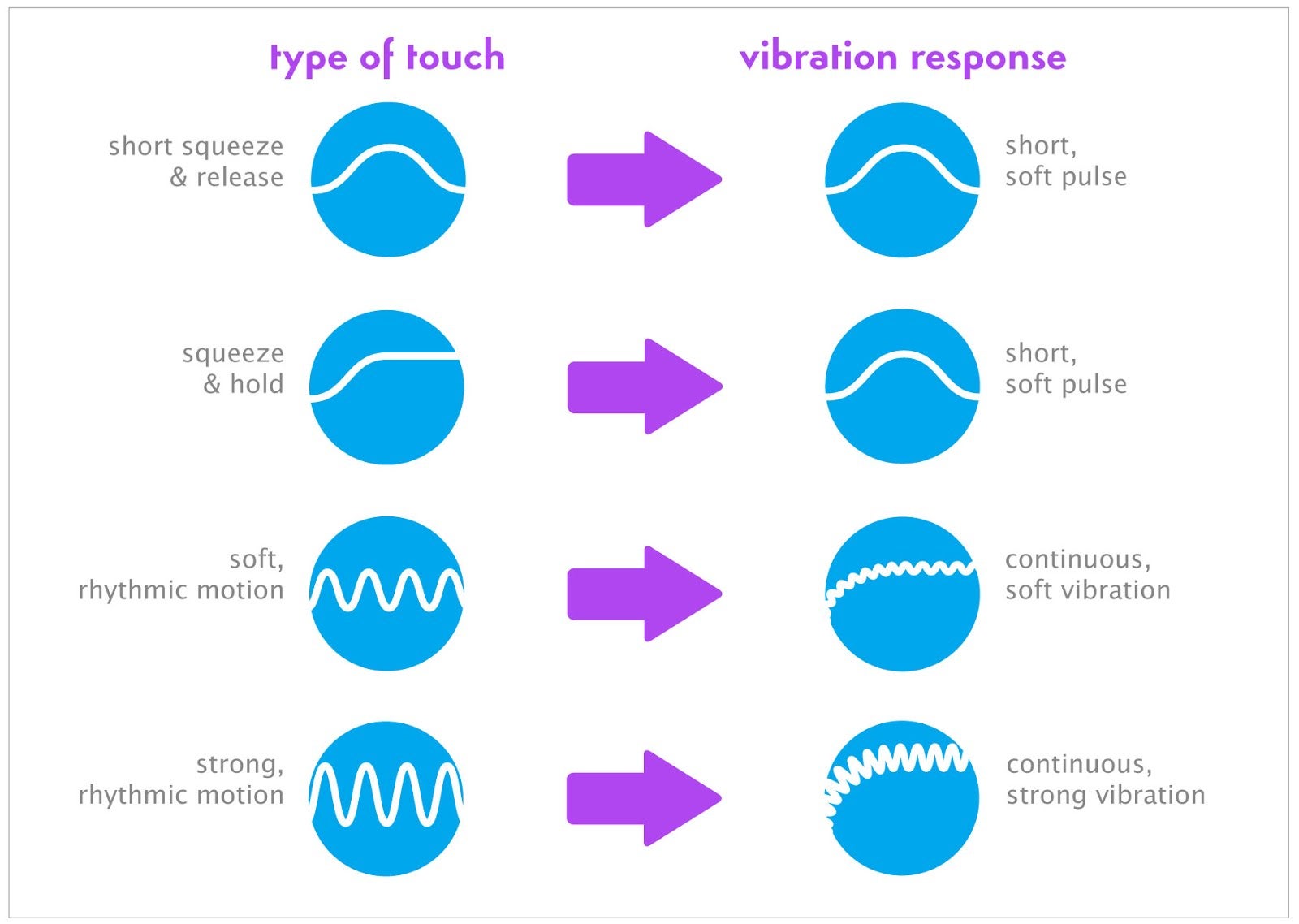 In short, says Dr. X, the Ambrosia Vibe is a way to "hack your body" by making the user actually feel like they have a penis that's being stimulated during penetrative sex. For many users, particularly gender-queer or same-sex couples who don't have biological penises, wearing a strap-on is "like an extension of your body. It's a sex toy, but it's much more than an inanimate object, like a Rabbit vibrator that you take out of your sock drawer. The idea is to make it actually do something, but in the most natural possible way, so it doesn't just feel like a block of silicon strapped to your body."
A graduate of Berkeley and Yale with a PhD in applied physics, Dr. X came up with the prototype for the Ambrosia Vibe a few years ago, after fashioning a crude model out of PVC pipe, a latex sheath, and a circuit board. He was encouraged to further develop the device after receiving positive response from the kink and gender-queer communities. "People who were into kink and femdom [female domination] stuff, they basically said 'Oh, my God, don't do anything but make this work,'" he says. "They were very excited about it."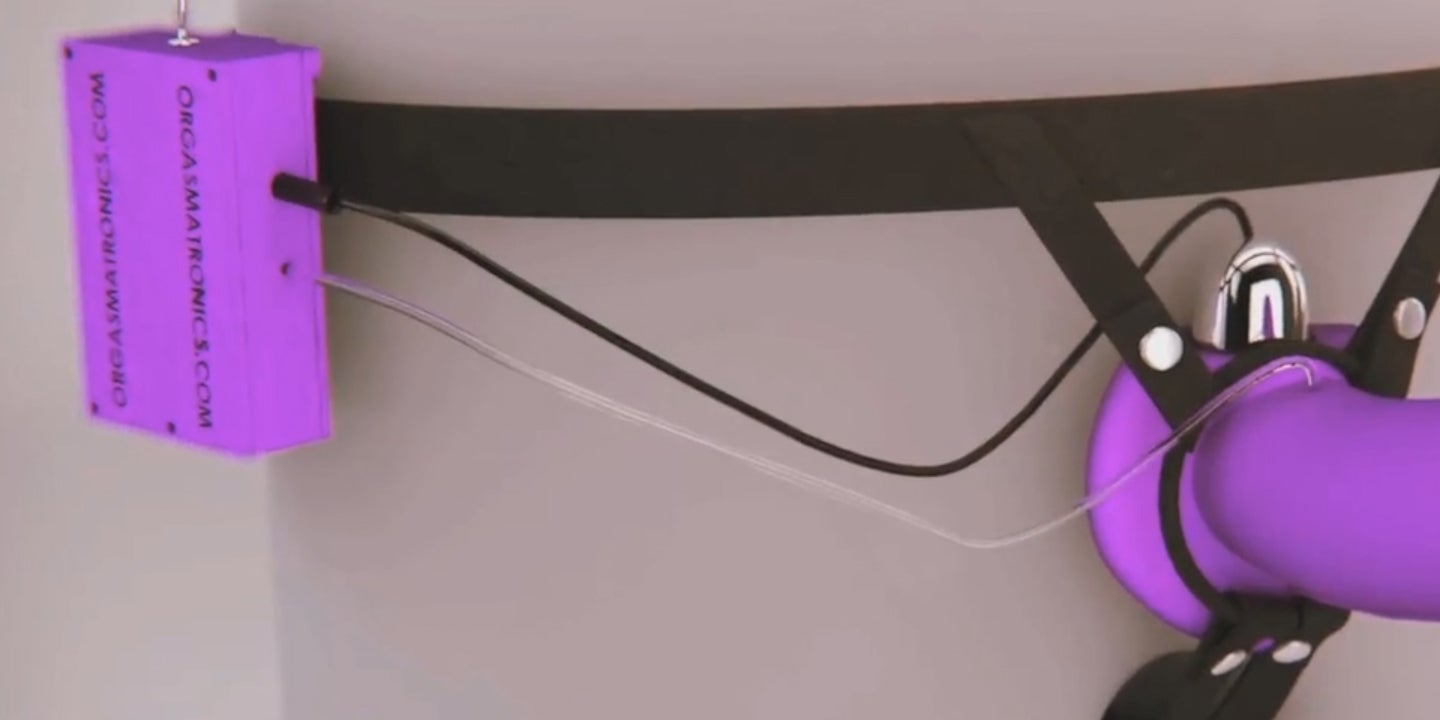 That's partially because for most wearers, the benefits of using a strap-on have been largely psychological rather than physical: A regular strap-on dildo doesn't provide the wearer with any direct clitoral stimulation. Although there are currently other vibrating strap-on dildos on the market, Dr. X says he hasn't seen a smart vibrating strap-on that uses physics principles to respond directly to external stimulation. "The idea is for it to feel natural, like a real part of the human body," he says.  
Currently, Orgasmatronics is primarily marketing the Ambrosia Vibe to those in the gender-queer and kink communities, who Dr. X says tend to be "early adopters" of sex toy technology. (The company is also working on developing a flaccid strap-on dildo that gets erect when direct pressure is applied to it for trans users.) But he also predicts that heterosexual couples interested in pegging will buy the product, as well as curious folks who are just interested in finding out what it feels like to have a biological penis.
"There's a lot of people who don't play around with gender who have at least thought about it, and would play with it if they had the chance," he says. "We see this as both a sex toy and empowering body enhancement, and also kind of a novelty. The potential in this field is just huge." 
Screengrab via Ambrosia Vibe/Vimeo