If you've ever held off on ordering apparel from Amazon because you weren't sure about the material, fit, or sizing, the e-commerce giant has a solution. Prime Wardrobe is a relatively new service, now available to all Prime subscribers, which lets you purchase a handful of clothing items, accessories, or shoes with an easy out if you don't like them.
If you don't have time to head to a store to try on items, this is the next best thing. However, there are some things you should know before getting started with Amazon Prime Wardrobe.
What is Prime Wardrobe?
Prime Wardrobe is a try-before-you-buy style service exclusively for Amazon Prime members. It lets you pick out clothing from the site, try it on at home, and easily return it if you decide you don't like it.
Amazon first introduced Amazon Prime Wardrobe last summer. Since then, it has slowly made the service available to more Prime customers. On June 20, Amazon finally opened up Prime Wardrobe to all Prime subscribers.
How does Amazon Prime Wardrobe work?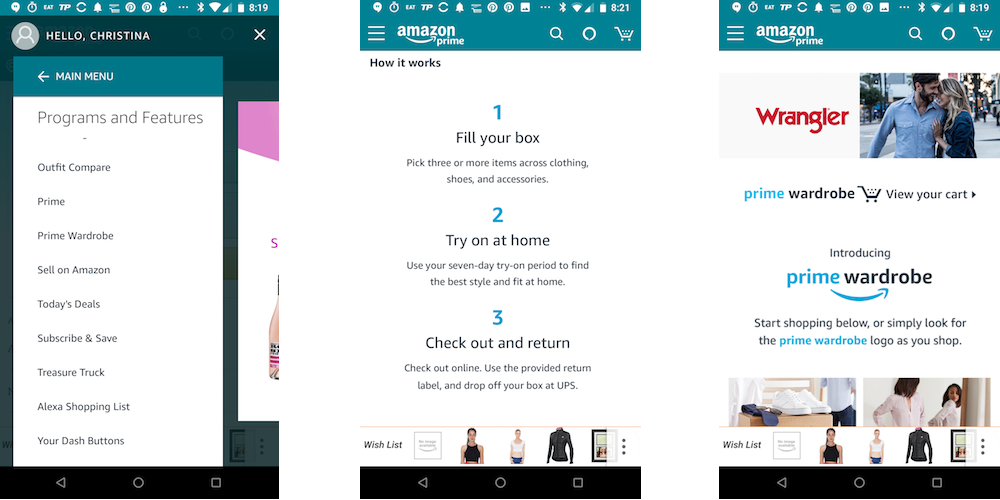 There are three main steps to using Prime Wardrobe. The first is shopping on Amazon and filling your order with three to eight items. These can be shoes, accessories, or clothing products in any size or color—just no duplicates. Next, your box is delivered, which usually takes four to six days in order to minimize the number of boxes you're sent. Once it arrives, you have a seven-day try-on period. After you've tried everything on and decided what you want to keep and what you don't, you head back online to officially check out. For any items you don't want to keep, you can pack them up in the included return box (with return label) and drop it off at your nearest UPS location. Shipping is free, and there are no fees associated with returns.
READ MORE:
Prime Wardrobe charges
When you make an order, Amazon won't charge you, but you may see a $1 charge on the credit card associated with your account. This is just a temporary authorization and will be removed from your account. You won't get charged until the end of your seven-day try-on period. If you forget the deadline or don't mark what items you're planning to keep and what you're returning within that window, you'll be charged for all the items.

Prime Wardrobe returns
If you forget to go online but already put the items in the mail by the post-marked date, Amazon will issue a refund once it receives the return. It will also refund you if you change your mind on one of the items you purchased, for up to 30 days. Like normal returns, these items all need to be unworn and have their tags intact, though.
Prime Wardrobe frequency
The only other caveat is that you can only ship out one Prime Wardrobe box at a time. So if you send yourself one box, and decide you want another one a few days later, you'll need to wait till the first order's transaction is complete before you can place another order. This does not, however, preclude you from making normal Amazon purchases in the meantime.
How do you get started?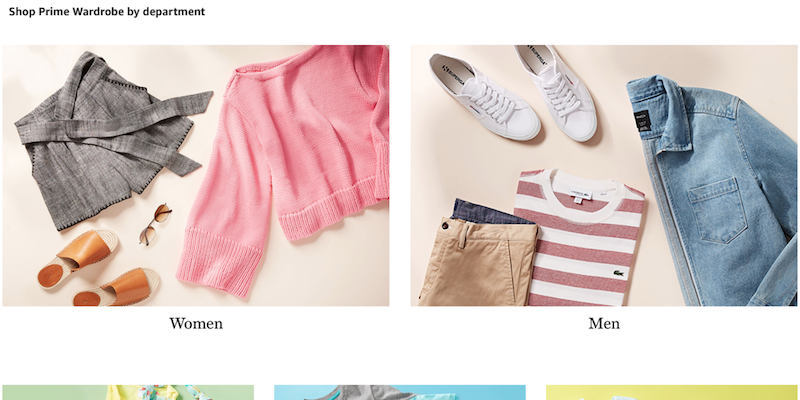 Getting started with Prime Wardrobe is pretty easy. First, head to Amazon on either the desktop or the mobile app. In the app, tap on the menu button in the upper left and then tap on "See All Programs." Then, scroll to and select "Prime Wardrobe" to start browsing apparel items you can purchase through this program. On the desktop, the easiest way is to head to the Amazon site and type "Prime Wardrobe" into the search bar.
From there, Amazon has items sorted by various collections, brands, and styles. You can browse through options Amazon staff have selected as part of a particular trend, or you can search for items more specifically.
READ MORE:
What is included in Prime Wardrobe?
Not all items (or clothing items) on Amazon are available for order through Prime Wardrobe. To be sure, either shop through the Amazon Prime Wardrobe portal—which filters available content for you—or look for the Prime Wardrobe icon next to items as you browse.
Among the available brands, you'll find Amazon private labels such as Lark & Ro, Daily Ritual, Amazon Essentials, and Goodthreads. You'll also find more mainstream brands as well, such as Adidas, Guess, Lilly Pulitzer, Tommy Hilfiger, New Balance, Puma, Stuart Weitzman, and Rebecca Taylor. You can shop women's, men's, or children's categories.
Amazon Prime Wardrobe competitors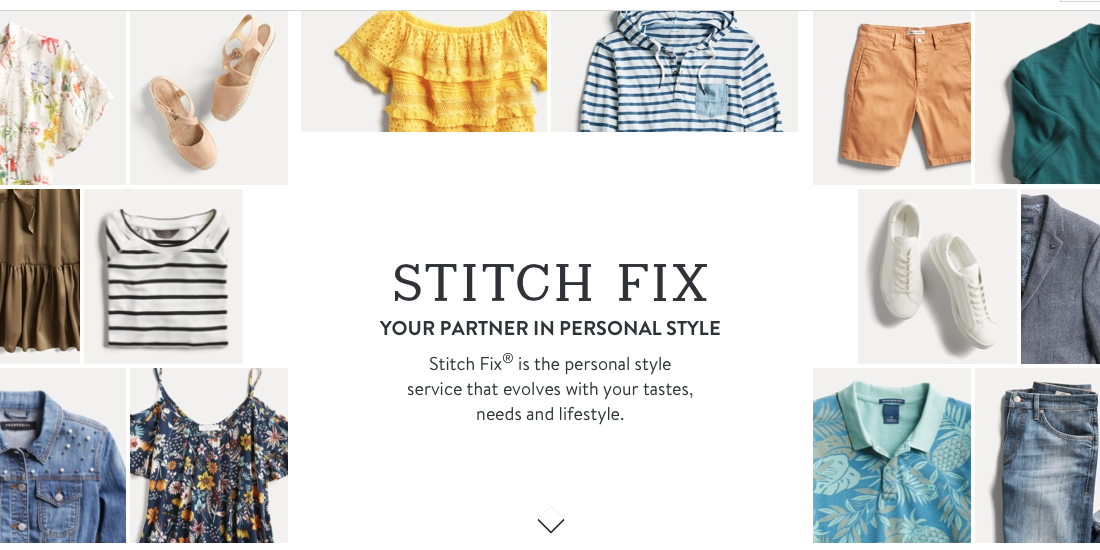 Amazon Prime Wardrobe is not the first—or the only—such clothing box service available. Stitch Fix and Nordstrom's Trunk Club are some of its popular competitors. These services are slightly different from the way Amazon's try-before-you-buy option works. With both of these services, you first build a style profile and then the service's stylists pick out options to send you. What you get in the box is typically a surprise. With Amazon, however, you're in control of what arrives in your box. This makes it more like a traditional shopping experience, rather than a digital version of having a personal stylist.
If you have other questions about Amazon Prime Wardrobe, you can head to Amazon's FAQ on the service.
Looking for more help? Here's what you need to know about Amazon Alexa and how to use Amazon Alexa as an intercom system, Amazon Prime Pantry, how to sell on Amazon, Amazon Prime membership and if it's really worth it.