Opinion
Last year, much to my husband's chagrin and my wallet's benefit, I quit Amazon Prime. As the 2018 holiday shopping season began, the overwhelming amount of Amazon sales news and my compulsion to try and buy everything in one fell swoop during the Black Friday-Cyber Monday weekend felt gross. Consumers are slaves to Amazon's catalog, whether it actually saves them money or not (debatable), whether it's actually a good shopping destination or not (it's not), and worst of all, whether its social and environmental impact are negative or not. (They are.) 
Now as Prime Day approaches, I am sitting out the frenzy. My account doesn't actually expire until October, but the simple act of deleting it was largely effective in curbing my Amazon shopping. I'm not on the hook for another year, and I feel less compelled to "get my money's worth" or shop competing retailers' sales. 
While Prime Day began as an Amazon-only sales event, it's now evolved in a weird, mid-summer online retailer bonanza. Target, eBay, and Walmart are among the chains that are holding their own discount days starting July 15.
In many ways, Prime Day's purpose is to push Amazon products. Amazon Echoes and Echo Inputs, Fire TVs and Fire TV recasts, Kindle products, Amazon Photo storage, even the Amazon Essentials line (which, in a very Costco-Kirkland brand way, includes everything from HDMI cords to button-up shirts) are among the most-advertised deals. And of course, in order to get the most out of Prime Day, consumers should become Prime members, install Amazon mobile apps and browser extensions, become Amazon card members, and go shop at the Amazon-owned Whole Foods. (Admittedly, these are all things we've suggested readers do if they're dedicated to Prime Day.) 
It's not as if this is a thinly veiled ploy: It's not veiled at all. The intention is to turn shoppers into wholly dedicated Amazon users, whether it's to their benefit or not. The Prime Day news cycle—which now begins in early June—is enough to convince consumers that a savings event unlike any other is just around the corner and that come July 15, they will rake in the deals. But the math doesn't necessarily check out; while the lure of saving 10% on dishware you don't need and never intended to buy somehow becomes undeniable, it doesn't actually mean you saved any money.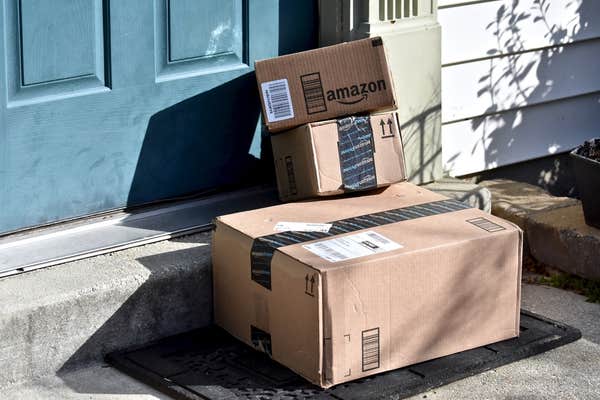 That is the most problematic part of Prime Day: It's a celebration of impulsive buying; it's online shopping on steroids. Research has shown that regardless of whether consumers have the money or even truly want a product, things like mobile shopping apps and social media buzz can increase impulsivity. Couple this with the fact that advancements have all but erased the barriers between a consumers' bank account and the shopping cart via technologies like auto-credit card entry and one-click purchasing, and it's a recipe for a debt-ridden disaster. To wit, there is even discussion of classifying obsessive online shopping as a pathological form of internet addiction. In one study, participants described online shopping "as being used to modulate mood and provide relief or escape from negative emotions." The very fact that someone feels they are getting something that others aren't (in this case, via their Prime membership) also encourages buying. 
Amazon Prime, it's one hell of a drug.
Amazon and Prime Day are not single-handedly responsible for rewiring the craving and satisfaction centers of our brains, but they certainly both exploit it, perhaps not to our benefit. In a recent Fast Company interview, consumer psychology expert Kit Yarrow explained the fallacy in totally believing in Prime Day savings. "It's sort of like we've shifted as consumers who are targeted shoppers, saying, 'I need this, where should I get it, I'm checking prices' … to very opportunistic shoppers, where we're perpetually open to suggestion," Yarrow says. "For people on a budget, this is somewhat of a disaster." 
As Yarrow told the Daily Dot, "Also, what appear to be great bargains are often products created for a Prime Day that were never intended to be sold at full price—in other words, while there are for sure going to be plenty of genuine discounts, there will also be tempting products that only appear to be discounted."
And for what purpose? Yes, to purge a few thousand more Echoes and Kindles from its warehouses, but also to dissuade consumers from taking agency against it. In a thesis about platform power and its relationship to consumers, authors Pepper D. Culpepper and Kathleen Thelen explain: 
"To the extent that Google delivers superior (faster, better) search results, and to the extent that Amazon makes shopping easier and less expensive, the power of these companies (in the short-run anyway) is clearly exercised not against the public but in a close and symbiotic alliance with a public that has come to depend on them." 
Amazon has convinced shoppers that it's nearly a utility—it's necessary to function. The paper goes on to explain that despite Amazon's well-known labor issues, those practices mean it delivers goods more quickly, and at lower prices. "Consumers are unlikely to mobilize around this issue since they themselves are complicit in it. To update the famous observation of Upton Sinclair, it is difficult to get a person to understand something when the cheapness of their goods and services depends on their not understanding it." 
One thing is certain: "Amazon is on a relentless drive to increase its market power. I don't think increasing its platform power—in the way we are talking about platform power, as political resource—is an explicit goal of Prime Day or any other marketing initiative by Amazon," Culpepper says when I ask if the sales event is a direct attempt at securing itself as a bigger political player. "Its platform power is certainly reinforced by Amazon's continuing growth, but I think it makes more sense to think of platform power as a useful by-product of its economic strategy, not a goal in itself." But what a beneficial by-product it is.
This story has been updated.
READ MORE:
Got five minutes? We'd love to hear from you. Help shape our journalism and be entered to win an Amazon gift card by filling out our 2019 reader survey.