Don't touch that dial, a Supreme Court case that could affect the future of broadcast television and the Internet is coming up next.
The case involves a two-year-old startup called Aereo, which provides subscribers with locally-broadcasted content and cloud-based DVR storage for $8 per month. Aereo subscribers are essentially paying for content they could get for free using their own antenna. The company does that dirty work by giving each subscriber use of their own tiny antenna and recording their very own copy of broadcast shows, which can then be streamed to subscribers' digital devices of choice.
Aereo maintains that it's not violating copyright law by snatching the broadcasts out of the air and retransmitting them via online streaming—in fact, it uses the tiny antennas and individual recordings for each subscriber specifically to stay on the right side of the law—much to the chagrin of the plaintiffs in the case, a coalition of broadcasting companies that includes ABC, CBS, Fox, and NBC.
Interested parties have been submitting arguments in this case for more than six months, as it has been on the Supreme Court's docket since October. But Tuesday was the first time the justices got a chance to question representatives for the two sides.
It did not go so well for Aereo.
Supreme Court casts skepticism on Aereo
Even though Aereo had previously won legal battles in lower courts, the Supreme Court justices still seemed dubious of the company. In particular, Chief Justice John Roberts really laid into Aereo.
"Your technological model is solely based on circumventing legal prohibitions that you don't want to comply with," Roberts said. "There's no reason for you to have 10,000 dime-sized antennas except to get around the Copyright Act."
Aero provides programming to subscribers by harvesting over-the-air broadcast signals through "antenna farms," and turning it into online video streams. As you can see in the image below, an Aereo antenna is much smaller than the type that commonly adorned rooftops in decades gone by.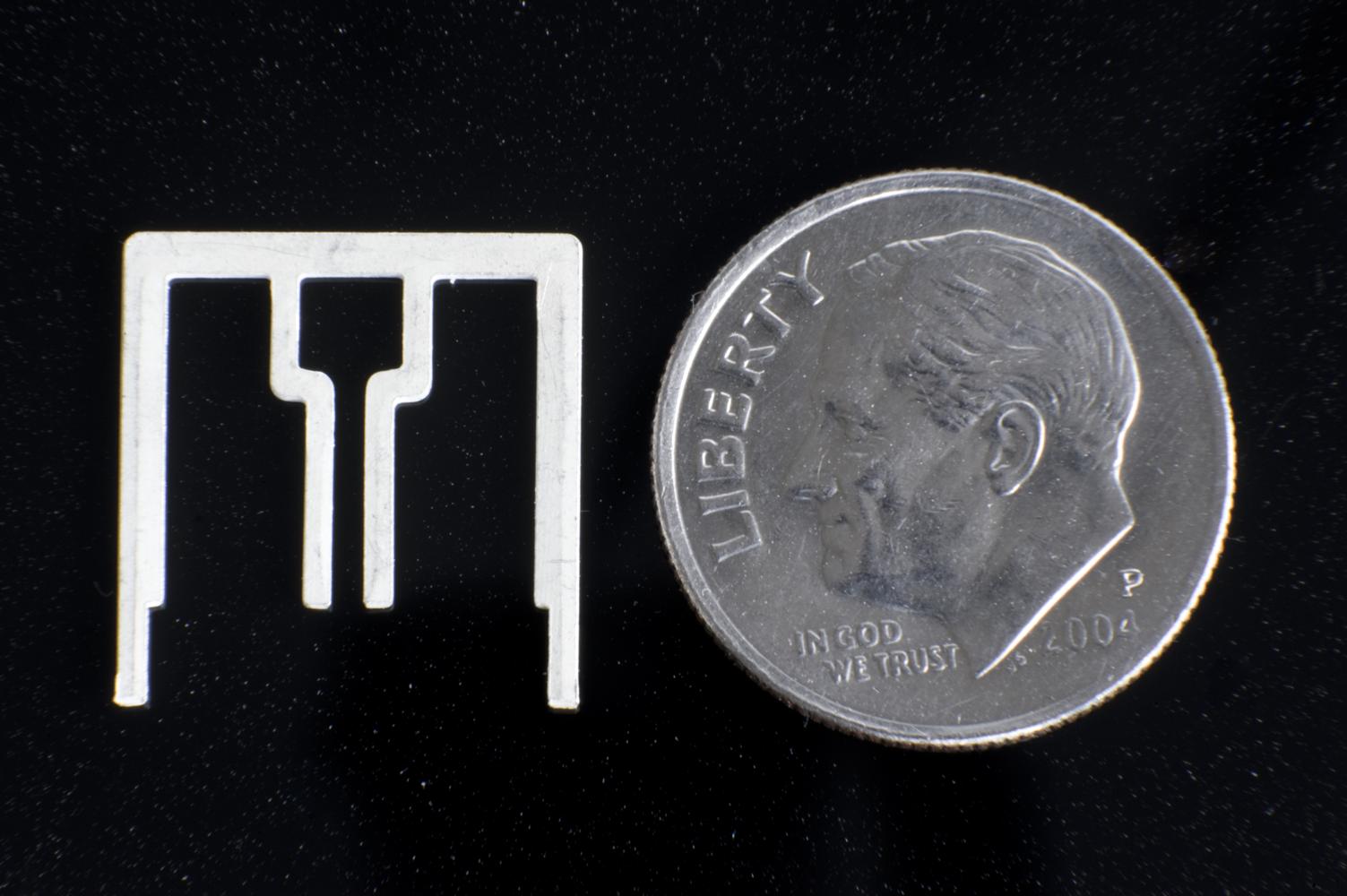 (Image via Aereo)
The company has argued that the service is akin to renting an antenna, since individual subscribers are said to be paired directly to one of the small pieces of hardware. In addition, Aereo said that the content is being transmitted over airwaves that belong to the public.
"Since the dawn of television, consumers have had a fundamental right to watch over-the-air broadcast television via an individual antenna," reads Protect My Antenna, a site Aereo uses to argue its legal case.
Justice Ruth Bader Ginsburg distinguished Aereo from other streaming content providers such as Netflix and Spotify, which pay licensing fees to copyright holders.
"You are the only player so far that pays no royalties whatsoever," Ginsburg said.
Paul Clement, who is representing the broadcasting companies, said he was "pleased with the way the court considered the arguments," in an emailed statement to the Daily Dot.
"We conveyed to them a relatively straightforward position," Clement said, "which is that a service cannot provide live TV over the Internet to thousands of paying strangers without engaging in a public performance."
Public performance rights in copyright law are the rules governing how copyrighted content is delivered to audiences. The decision on Aereo will likely come down to how the court chooses to define the concept when it comes to the Internet.
In an emailed statment to the Daily Dot that echos his remarks before the Supreme Court, David Frederick, counsel to Aereo, says that the Aereo team is "cautiously optimistic," and does not believe the company has violated public performance rules. 
From our perspective, the issue in the case was whether consumers who have always had a right to have an antenna and a DVR in their home and make copies of local over-the-air broadcast television, if that right should be infringed at all simply by moving the antenna and DVR to the cloud.

The court's decision today will have significant consequences for cloud computing. We're confident, cautiously optimistic, based on the way the hearing went [Tuesday], that the Court understood that a person watching over-the-air broadcast television in his or her home is engaging in a private performance and not a public performance that would implicate the Copyright Act.
The justices should reach a judgement in the case before July.
Cloud computing appears safe
Aside from whether or not Aereo's actions are legal, the justices seemed extremely concerned with how their decision could ultimately affect cloud computing—something that has Internet companies like Google, Mozilla worried as well.
Clement tried to offer the justices an avenue for ruling against Aereo without disturbing cloud computing by making a distinction between the different ways companies monetize the cloud.
"Not all cloud computing is created equal," Clement said. "There are some cloud computing services that use cloud computing technology to get new content to people that don't have it, and they get licenses. And there is other cloud computing that just has locker services and they don't think they need a license."
At this point, it seems certain that the justices do not care to disrupt the cloud, which has been a torrential source of technological advancement during the past decade.
Striking point in Aereo today: justices presumed digital locker services are legal, and don't want to interfere with them.

— Parker Higgins (@xor) April 22, 2014
What's at stake?
For Aereo, everything is at stake.
If the court rules against it, the company has no backup plan, according to media mogul Barry Diller, chairman of IAC, which has millions invested in Aereo.
"If we lose, we're finished," Diller said in a recent interview on Bloomberg TV.
For the broadcasting companies, billions of dollars are on the line. Last year, media industry research firm SNL Kagan projected that retransmission fees paid to TV station owners by cable and satellite providers would reach $7.15 billion by 2018.
A widespread and convenient way to stream free-to-air broadcasts, like Aereo, would make in meaningless for cable providers to pay the networks increasingly-expensive retransmission fees. Aereo's service is currently available in several metropolitan areas—Atlanta, Austin, Baltimore, Boston, Cincinnati, Dallas, Detroit, Houston, Miami, New York, and San Antonio—and the company has plans to expand to about 15 more.
If the court rules in favor of Aereo, broadcasters could move their premium programming—such as primetime shows and sporting events like the Super Bowl—to affiliated cable networks that are beyond the reach of Aereo's antenna army. In fact, Fox has even threatened to cease public broadcasting altogether.
How does the decision affect the public?
With so many moving parts, it may be too early to tell how this case will ultimately affect consumers.
A common frustration with the current model is that cable subscribers are forced to pay high monthly fees for packages with hundreds of channels, but most only watch a handful of those channels. Consumers could, in theory, get high-speed Internet, Aereo, Netflix, and Hulu at a lower monthly cost than many cable packages. But that's only if the Supreme Court doesn't shut down Aereo altogether.
Whether or not Aereo wins in the Supreme Court, it's likely new companies will continue to use the Internet to chip away at the current system.
The full transcript of Tuesday's proceedings is copied below.
Aereo Supreme Court Transcript
Updated with comment from Aereo counsel.
Photo via João Paulo Corrêa de Carvalho/Flickr (CC BY 2.0)