Glasses with built-in video cameras haven't been embraced by consumers like some companies had hoped. First was Google Glass, which was discontinued because of privacy concerns among other things. Then came Snapchat's Spectacles, an intriguing but ultimately failed attempt at appealing to younger audiences.
Now another company is throwing its hat into the ring with video-recording sunglasses that let users upload clips to Facebook, Instagram, and YouTube directly from a mobile app. Built by Acton, best known for its electric skateboards, the "ACE Eyewear" is similar to Snapchat Spectacles but offers the flexibility to upload to multiple platforms. But its inconspicuous design could raise privacy concerns down the road.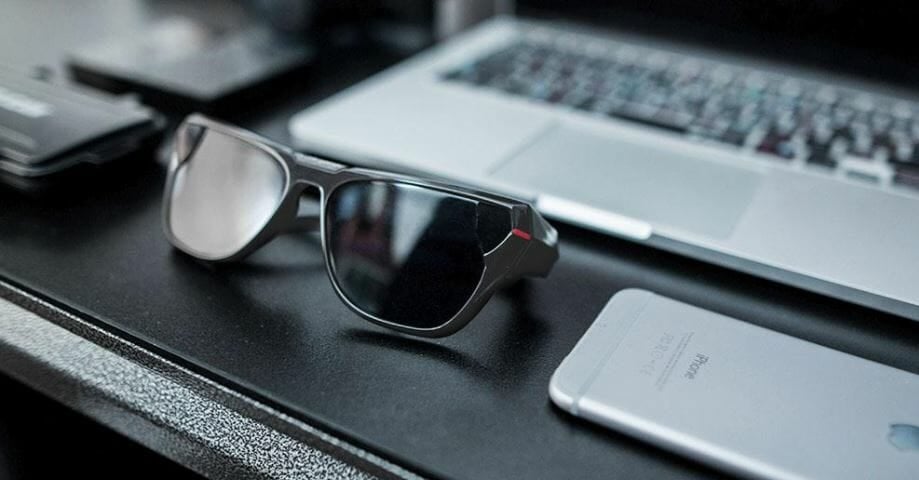 Unlike Snapchat's immediately recognizable (and not very stylish) recorders, the ACE Eyewear could easily be mistaken for something you'd find at your local eyeglass chain. They're pretty clunky, and the reflective blue lenses won't do you any favors, but unlike Google Glass or Spectacles, your first thought seeing these won't be, "Is this creep filming me right now?"
For creators, these shades could be a legitimate tool for letting viewers see through their eyes. The glasses can take 8-megapixel photos (the same as an iPhone 5s) and capture HD video at an unusual 1792 x 1168 resolution or the more standard 720p format. But perhaps the best hardware feature is a 120-degree field-of-view, which is a bit wider than a human's peripheral vision. Here's how it looks in low-light (our objective opinion: not great).
The battery life is also underwhelming at just 40 minutes of HD filming. The good news is that filming can be continuous, unlike Snapchat, which only lets you shoot for 30 seconds at a time. That means they won't be very useful for filming concerts or professional sporting events but should still be OK for everyday vlogs. Storage management could be a challenge since these only come with 4GB of memory.
The glasses seem very simple to use. Users press a button on the side of their frame to start recording. After filming, the footage is sent to the accompanying smartphone app where photos can be edited and shared. The glasses also allow live streaming even without a Wi-Fi connection.
The $99 pre-order price for the ACE Eyewear recording glasses seems reasonable, but if people's early reactions are anything to go off, these could soon go the way of its failed rivals. YouTubers have already slammed the device for its goofy look and spying abilities.
"It's a cool concept but they make you look like a bug lol," one YouTuber said.
Once the pre-order ends, the glasses will sell for $200, substantially more than Snapchat's flop. Perhaps it's better to wait for companies to release AR glasses later this year.