There are some images of the Republican National Convention you just won't see on television. 
Take, for instance, this photo snapped by Mother Jones Washington Editor David Corn, which he described as "Fake homemade signs that will be passed out for delegates to wave later."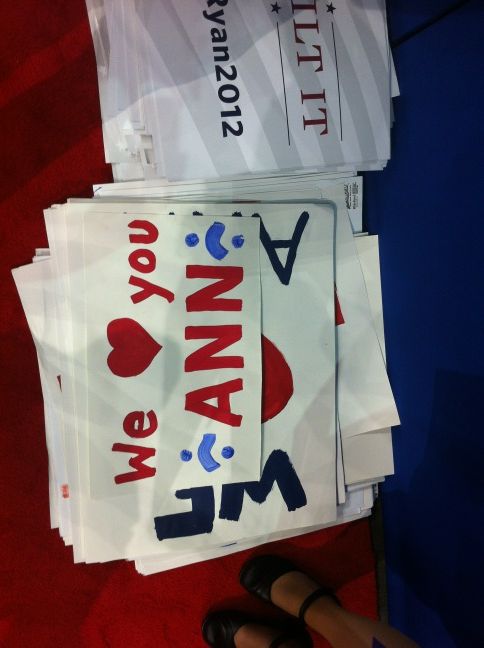 Clearly, not everything is at appears at the RNC. But thanks to Twitter, you can and up-close and behind-the-scenes look at the convention. 
The most popular photos shared thus far under the #GOP, #RNC, #GOP2012, and #RNC2012 hashtags have been candid images of speakers waiting to go on stage, shots of the convention hall itself, and pictures of those who were not able to make it inside the convention center Monday as Mitt Romney was officially named the party's presidential nominee.
1) Fox News: "Republicans Nominate #MittRomney for #President at #RNC."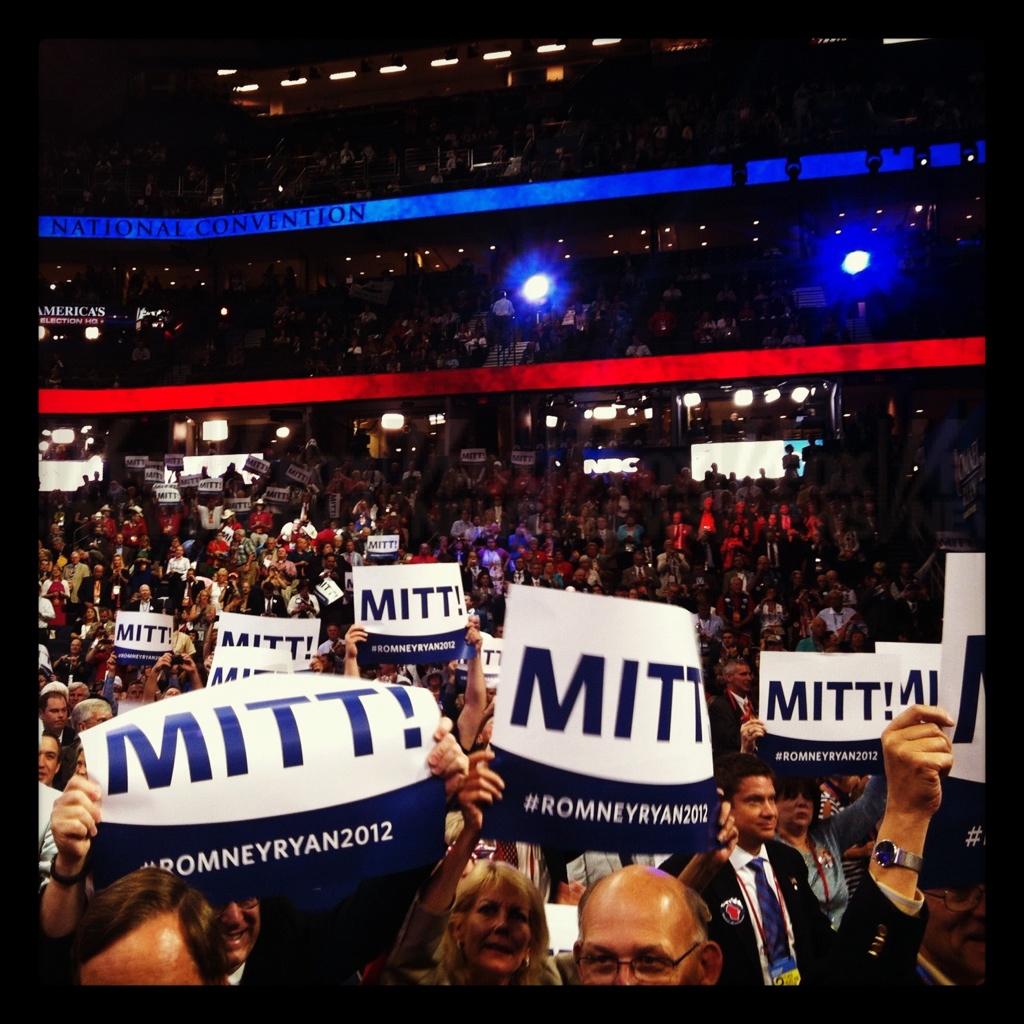 2) ABC7 San Francisco Politics reporter Mark Matthews quoted Rep. Rep Darrell Issa as saying, 'If only men voted, Republicans would win every election.'"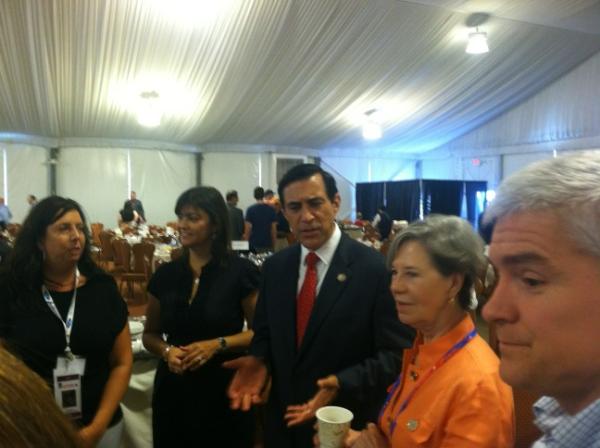 3) Indecision, which refers to itself as "Comedy Central's digital hub for political comedy," shared an image of Ron Paul supporters outside the convention.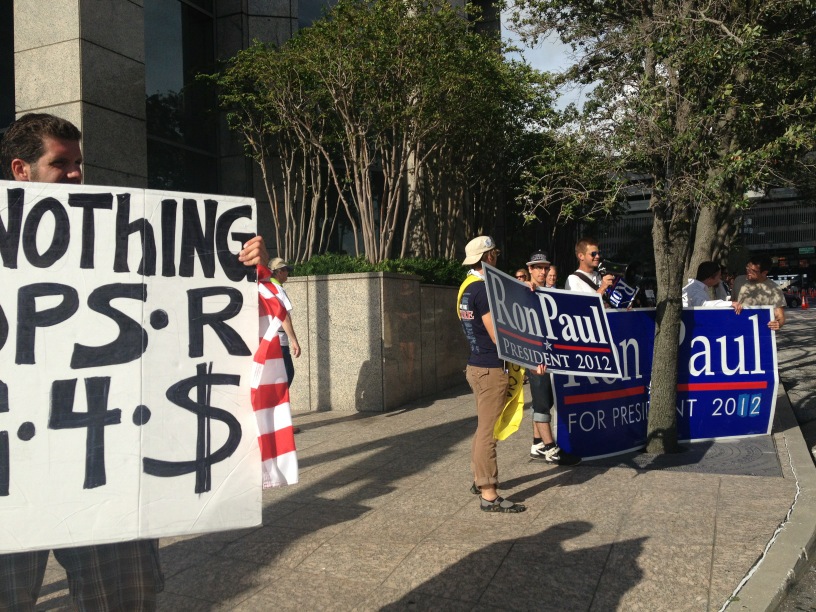 4) Texas Republican Senate nominee Ted Cruz: "When asked if we can defeat Obama in 2012, response from @GOPconvention was clear — 'Yes we can!'"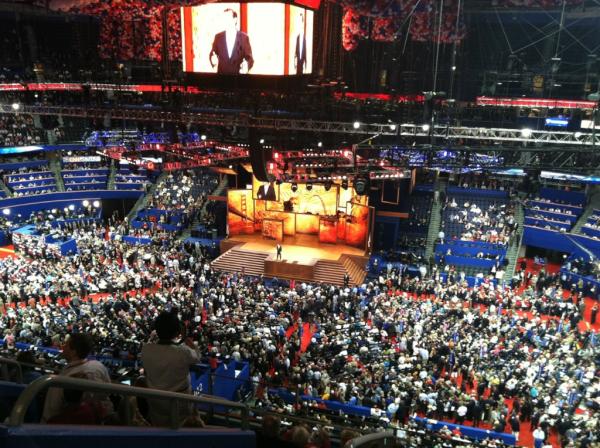 5) Florida Senator Marco Rubio recorded a segment for The Daily Show with Jon Stewart.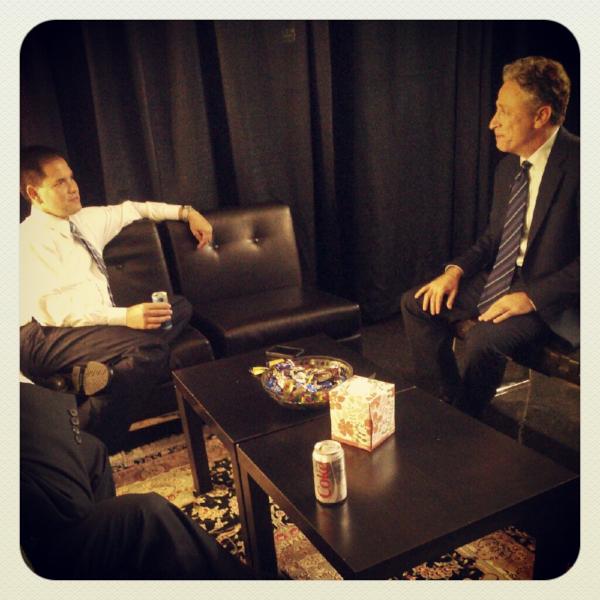 6) Time contributor Joel Stein called out Republicans for having the "Lyrics to national anthem on TelePrompTer?!! Weak!"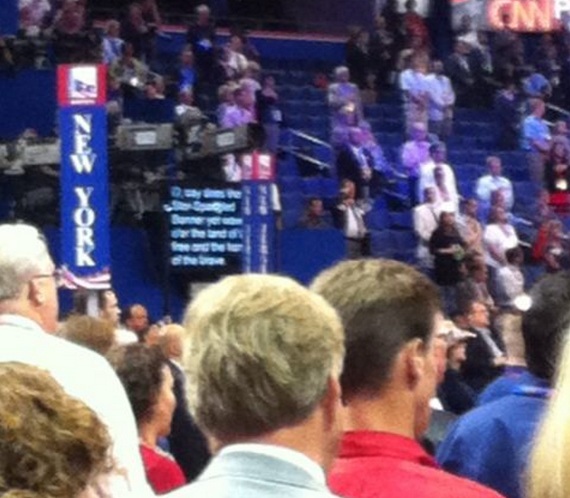 7) CNN's Piers Morgan didn't think these feathered friends would "make it past the Secret Service."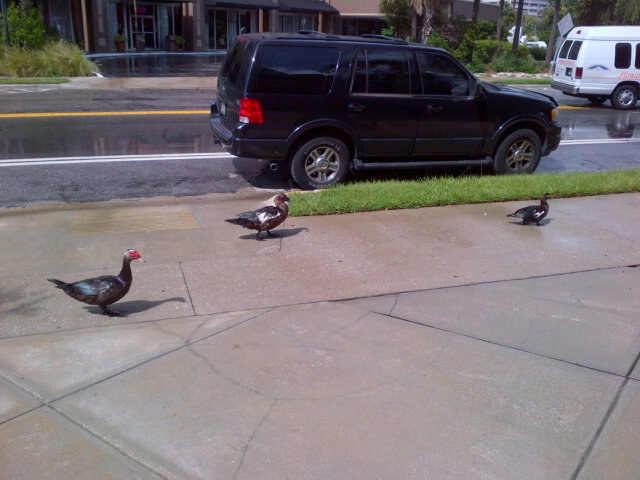 8) Wisconsin Gov. Scott Walker took a photo of the waiting area he shared with "other governors" before their speeches.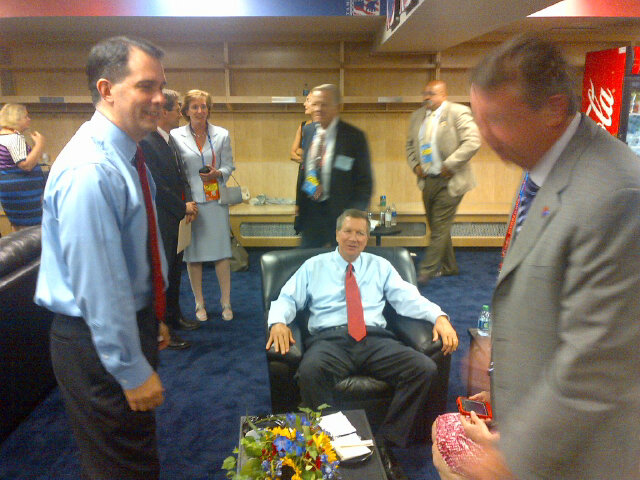 9) Fox News anchor Bret Baier shared an image of Christie giving his speech.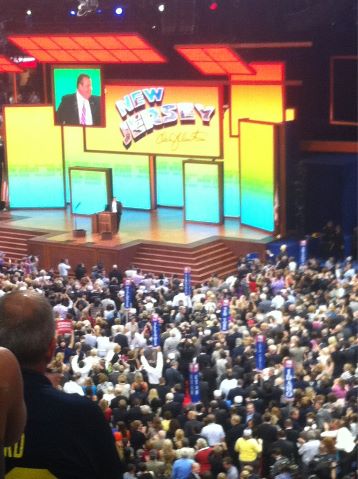 10) N.H. Junior Sen. Kelly Ayotte with speaker and Saratoga Springs, Utah Mayor Mia Love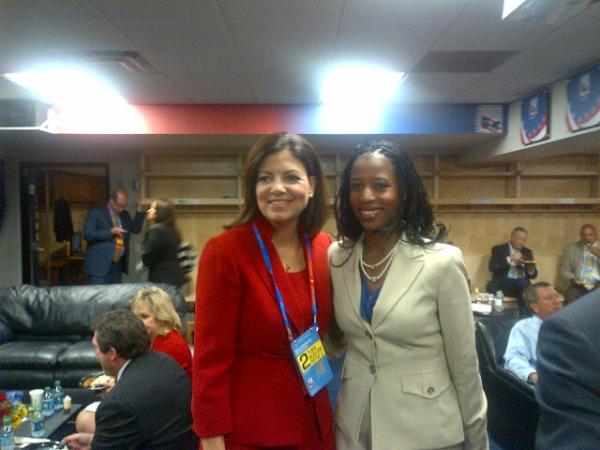 11) Romney campaign digital director Zac Moffatt shared an "awesome shot" of the convention floor.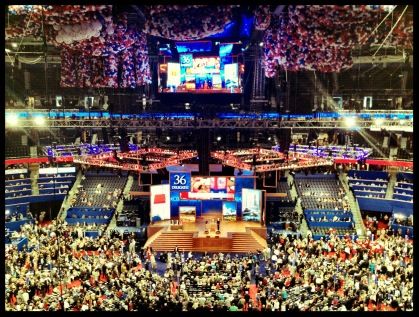 12) Following the end of the first day's events, Romney's son Tagg shared a photo of the family.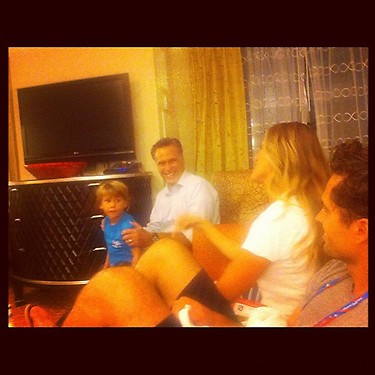 Photo by @philiprucker/Instagram