Have you ever been sitting on the toilet in a public bathroom when a sudden a knock on the door completely terrified you?
Or have you ever had to get up in a crowded movie theater and didn't know whether to put your butt or crotch in the face of the person next to you as you shimmied through the aisle?
Ryan Selvy feels your pain.
Over the last four years, the 19-year-old artist has turned life's awkward little moments into art on Tumblr.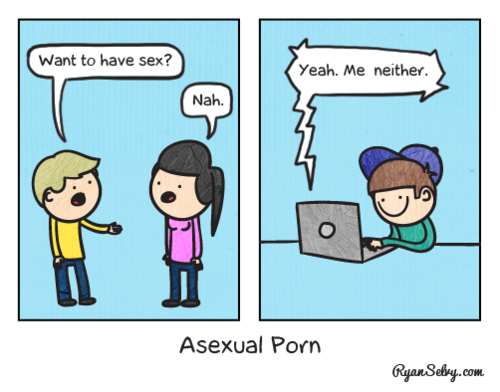 His self-titled blog is a favorite among comic aficionados, regularly featuring coiffured cartoon characters with colorful textures getting into trouble while also addressing things like celebrity deaths and Internet phenomena.
"I've always been artistic in some form, but I never have taken any of it too seriously," Selvy told the Daily Dot. "I still don't. I feel like I should have elaborate ideas about my work and deep emotional connections to my work, but I'm still just having fun. I grew up watching cartoons and I still do. It's a weird occurrence to go a week without watching Spongebob, Futurama, or Adventure Time, so it's kind of just a part of me."
The current state of Selvy's blog is a stark difference from when he first joined Tumblr in 2008. Back then he made between 40 to 90 posts a month, many of which were reblogs or text posts. That changed after Selvy took a position as a graphic designer at his high school newspaper.
"I created a couple original pieces and posted them on Tumblr along with all the other stuff I reblogged," he said. "After a few entries, I noticed people were really enjoying the things I made and it just gradually became something I worked on almost every day. Before I knew it, I was no longer reblogging, just posting."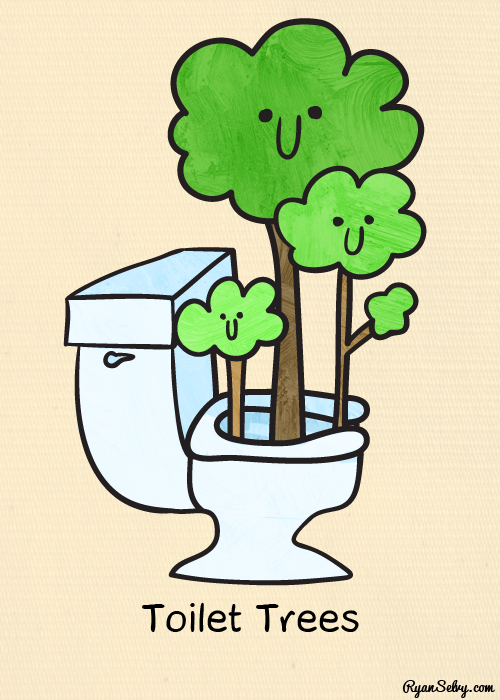 Today Selvy posts around 10 times a month, with each original comic collecting at least 100 notes. He starts each comic by running his idea by his friends "to prevent a lot of the stupid stuff from getting through." He uses a Wacom intuos3 tablet to sketch the comic in Photoshop before transferring it to Illustrator to trace it and create each comic panel. That file is then imported back to Photoshop, where he adds texture and color.
Now 150 comics later, Selvy is still surprised by the amount of Tumblr love his work receives. He is currently a graphics design major at Maryland Institute College of Art (MICA) and hopes his ridiculous little comics take him to places he's never been.
"Going to school has introduced me to so many people with new ideas, approaches, and other aids," he said. "Although I'm a design major, the support of my friends and followers has pushed me towards picking up Illustration as a concentration.
"I'm mostly excited to see where it goes from here. Tumblr has grown so much, and everyone on it is very individual and has something different to offer. I'm still dreaming to be invited to visit headquarters one day."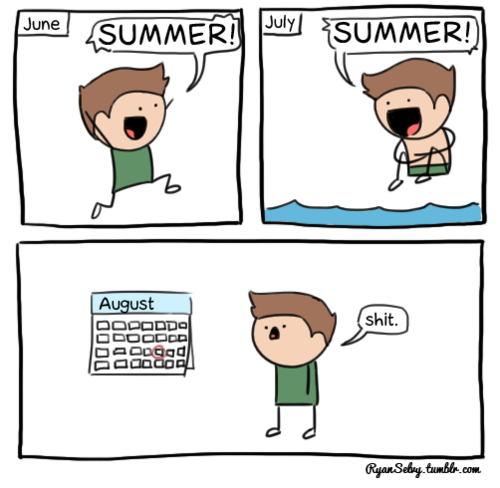 All comics by Ryan Selvy